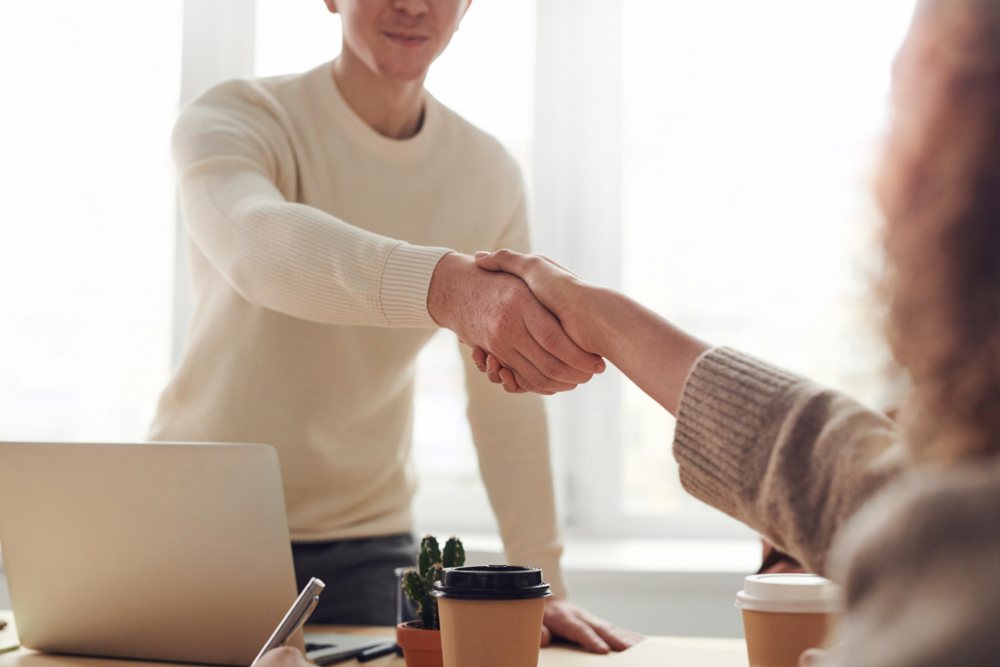 By Esther Lim, Techstars Studio Lead for Industry Solutions
The allure of Proof of Concept (POC) collaborations between corporate giants and nimble startups is easy to understand. For corporations, startups represent a source of high-potential new products and services, investment and acquisition opportunities, and partnerships that could help stave off disruption. In fact, 60% of corporations engaging with startups do so in the hope of creating POCs.
This is something we have seen time and again here at Techstars, with companies like EPS, Equinor, and The Nature Conservancy achieving long-term innovation through successful POCs that have led to startup partnerships.
And yet, the rules of startup engagement — or lack thereof — often make or break collaboration. Corporations must have multiple ducks in a row before embarking on collaboration, from finding the right startup partner to overcoming bureaucratic obstacles, tailoring the engagement experience, and allocating budget. 
Let's discuss four steps to know if your company is POC ready.
01. Perfect The Partnership Process
A POC must have a defined process. There is an obvious experience gap between the corporate world and the startup world, so bringing them together requires clear procedures from day one.
This balancing act requires certain internal and external foundations. Internally, there must be defined rules on procurement. There must be, for example, protocols on prioritization that won't push the startup sized deals to the back of the line — this is important because timelines for startups are vastly accelerated compared to the pace that most corporations work at. Meanwhile, the corporation's legal counsel must understand which contractual clauses to include or change: there is a clear risk difference between a four-man operation and a big company like Microsoft, and this difference merits startup-facing contracts instead of 200-page vendor onboarding agreements.
On the other hand, it is integral that startups looking into corporate partners have the right information at the right time. This comes down to external messaging and marketing. Corporations are best advised to publicize contracts and due diligence checklists — just like Barclays — to simplify preparation for prospective startup partners.
---
Startups need to get POC ready as well. Here's how entrepreneurs can tell if their startup is ready to partner with corporations.
---
02. Solve A Defined Problem With Help From The Top
A POC must solve a defined problem. This is where engagement from the business unit is key to holding ideation sessions and validating the potential benefits: What is the value proposition? Who is the target audience? How does this fit with business goals and company goals?
Once these questions are answered, it is up to the business unit to ensure engagement, the proper allocation of resources and time, and goal completion. This is no mean feat since the fear of failure often drives corporate decision making. Those looking to innovate side-by-side with startups will not succeed if their company culture is one which only focuses on the failures of experimentation — and this is especially true if such skepticism comes from the top. 
The best way to instill entrepreneurial attitudes within a large corporation is to have buy-in from the boardroom. Corporate-startup engagement works best when there is an executive sponsor who drives the project forward and leads by example. Better yet if this person understands how the company functions and works to gain project support from the get-go.
03. Find The Right Match
Finding the right partner is key to POC success — for both the corporation and the startup. The processes might be in place and the problem well-defined, but success hinges on getting this pairing right. For the corporate liaison or innovation lead, this means opening very clear lines of communication with the startup from the beginning, making sure that the startup has the solutions capability and vision that is required to make the partnership work. 
This kind of deep understanding — including proprietary information about the current stage of a startup's product and team — doesn't just show up with an internet search. It requires either luck or assistance by an expert in startups and disruptive technologies, like Techstars. 
---
Read about how Techstars has brought startups and corporations together to the benefit of both, from Singapore maritime company EPS optimizing fuel efficiency with startup technology, Norwegian energy company Equinor creating mobile microfactories to print replacement parts on site, and U.S. not-for-profit The Nature Conservancy harnessing the cloud to digitally manage urban stormwater programs.
---
04. Work With An End Goal In Sight
A POC must have an end goal in sight. Remember, the point of launching POCs is not to launch five, or fifty, or even five hundred of them every year. Rather, it is to have meaningful engagement, one which presents an opportunity for partnership, investment, or mergers and acquisitions. Corporations who are truly ready to innovate alongside startups must identify the result they want from the partnership and work relentlessly towards that destination.
Often, this is easier to achieve with outside assistance. Techstars corporate partner Barclays reported it would have been five times as long and three times as expensive had the financial services company attempted to run their startup engagement efforts in-house. Similarly, Target said partnering with Techstars was undoubtedly faster and cheaper than trying to enact corporate change on their own.
The good news is that, when done right, POCs between corporations and startups have proven time and again to deliver the spark of innovation which is needed today more than ever.