By Hilla Ovil Brenner, Managing Director, Techstars Tel Aviv Accelerator
2021 has seen Israel's tech industry surging forward in unprecedented character. During the first half of 2021, Israeli companies raised a record sum of $11.9 billion, according to Reuters, and 24 unicorns were announced, double the amount of China's startup sector. It looks like Israel will continue leading the world with technological innovations that improve our everyday lives and make systems more efficient and continue being a "start up nation". 
In line with the incredible upward trend of the Israeli startup ecosystem, we are pleased to announce that we will now be hosting two accelerator programs every year in Tel Aviv.  Techstars' premiere international ecosystem and mentorship network aims to help develop the Tel Aviv tech sector through its industry connections and targeted investments.It is a true honor to do our part in helping, now double the amount of entrepreneurs reach new goals through our program's guidance.
When we started a few years ago, Techstars Tel Aviv's mission was to help drive startup innovation right in the center of all the action. As of today, we have had 60 exciting investments in startups that move through our ranks and grow to new heights. And today marks the addition of 12 more companies to our proud roster.
We are excited to announce this year's startups for the Techstars Tel Aviv 2021 October program!  the 12 companies who will be joining us for the unique and inaugural class of the second Techstars Tel Aviv 2021. We are incredibly excited to work with these brilliant, passionate founders! 
These 12 startups will be joining us for our 13-week mentorship-driven accelerator program. Over the program's duration, we will focus on helping these companies deeply understand their market and potential customers, while honing in on metrics to drive decision making and and scale rapidly.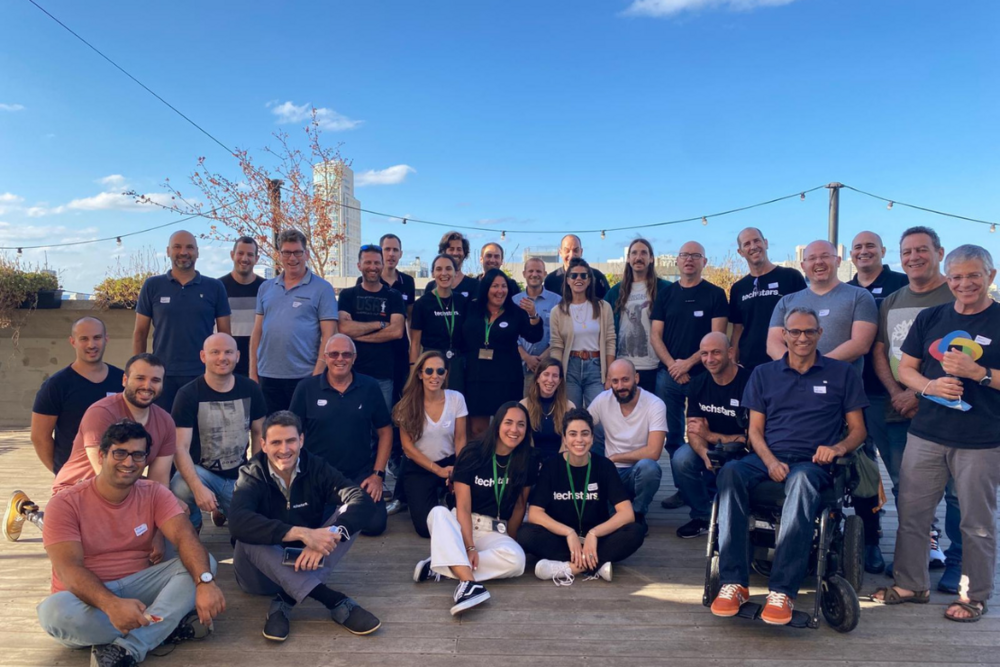 Spotlight on the Tel Aviv Startup Ecosystem
Tel Aviv is located at the heart of the Israeli Startup Nation, an innovation ecosystem home to more than 6,000 startups. Tel Aviv's unique environment creates a platform for startups to flourish and thrive, attracting founders from all over the world to build their companies amidst a sea of top talent, a supportive community, and a great place to live.  Furthermore, multinationals and investors from all over the world are traveling to Tel Aviv to learn from its innovation ecosystem, partner with talented founders and invest here. 
Our mentor pool is as strong as ever and continues to be the key ingredient to our founders success in, and after, the program. We're very grateful to have so many successful entrepreneurs, investors, and subject matter experts share their expertise and wisdom with the companies. 
Please join us in welcoming the following companies into Techstars!
Agado Live
Agado Live is the first no-code rich interactive video solution that allows you to create a tailored interactive video presence without writing a single line of code.
Autority.io
Autority.io is a car-ownership Super App.
Binsight
Eat what you have, Buy what you need. Binsight - your GO-TO for all your grocery needs.
EyeKnow
Protecting the helpless from abuse and neglect using AI and security cameras.
EZCheck.me
The easiest check-in platform, ever.
InsureTax
InsureTax is a tech company specializing in prediction and hedging of financial risks with focus on tax liabilities and issuing tax policies. 
OptimusQ
A B2B SaaS AI advertising automation tool.  We provide companies the ability to manage their digital ads campaigns on multiple advertising networks in a smart, efficient, and automated way all under one roof.
Ovvio
Ovvio is a shareable and collaborative notebook that enables employees in the services industries to take meeting minutes, assign trackable tasks which are shared automatically with the relevant projects, stakeholders or clients. 
Renbizz
Renbizz enables retailers to transform into the rental model by providing a holistic turnkey rental platform.
reTravel
reTravel is an autonomous cross-selling technology for the travel industry designed to maximize traveler's loyalty and value.
Sea Analytics
Providing meaningful automated personalized and concise insights for athlete performance improvement.
https://www.sea-analytics.com/
YieldX
IoT & AI-based biological products data platform, dedicated to profitable animal welfare and sustainable livestock production. Our goal is to predict and early detect diseases in livestock farming.