By Hilla Ovil-Brenner, Managing Director of the Techstars Tel Aviv Accelerator & Sunil Sharma, Managing Director of the Techstars Toronto Accelerator
Techstars is a global network. What exactly does that mean? When we think of how to strengthen our startup's chances at success, we see a clear benefit of connecting our teams from different countries. When encouraging these cross-border connections, we carefully select which collaborations to encourage and what is the meaning of it. One of these is clearly the Toronto-Tel Aviv connection.
Close Cooperation: Canada to Israel 
Toronto is home to a vibrant Jewish business and entrepreneurial community.  Hundreds of prominent local startups are founded and led by Jewish Canadians and a near equal number of venture capital investors, family offices and high net worth angel investors share similar backgrounds as well.  With this in mind, we decided to engage them around a theme of cross-border collaboration in support of startups.  
This year, for the first time, we at Techstars ran a very close cooperation between two regions. Our idea was to run the two Techstars programs in tandem and take advantage of remote meetings by allowing speakers and guests to interact with both programs at once, from the opening networking right thru to the respective Demo Days.
In mid-June, Techstars Tel Aviv and Techstars Toronto held a joint session with a panel of fantastic investors and strategic players - and with great results.
After an impressive set of introductions, Sunil Sharma, Managing Director of Techstars Toronto asked our panelists why they saw this cross-border as a success and how a startup should go about making it work?
Nir Ben-David, Founder & CEO at ICaN, was quick to note that our Zoom room was filled with Israeli and Canadian representatives from the Canada Israel Chamber of Commerce, The Toronto Board of Trade as well as government officials from the Canadian and Israeli Embassies and Consulates who "are thrilled to see this collaboration". This makes full sense with the close governmental cooperation across Science, Technology, and Innovation (STI) - including government grants and support in R&D & commercialization efforts.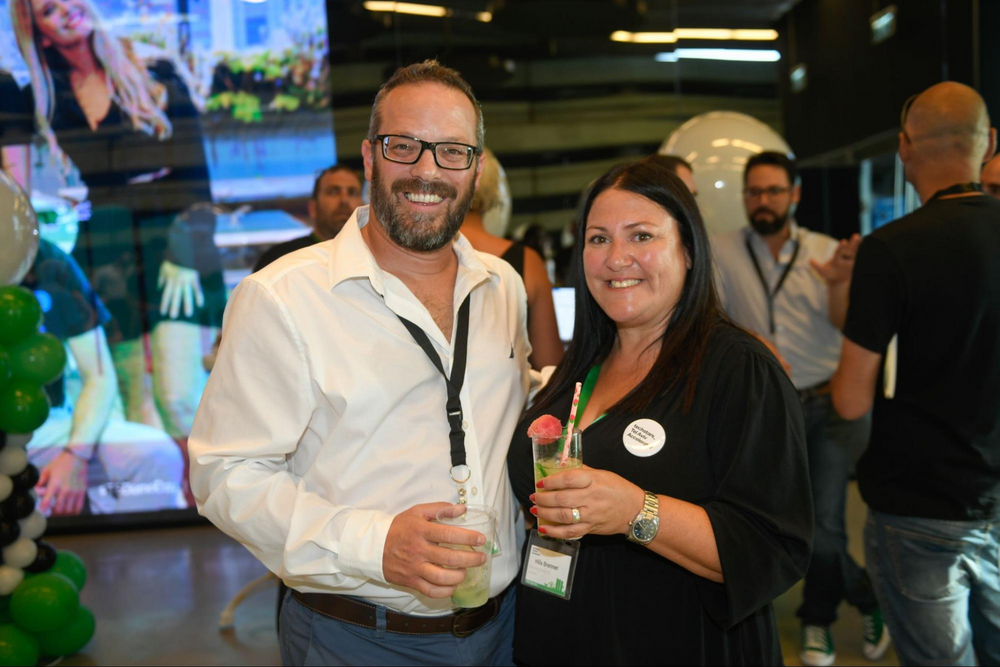 This validation spoke clearly to our experience watching these ecosystems develop. As the Managing Director of Techstars Tel Aviv, Hilla Ovil-Brenner saw the ecosystem develop from government backed venture capital funds investing in industry specific startups to today's incredibly impressive environment filled with foreign VCs and MNCs with startups taking on global problems. This compliments Sunil's experience in Canada, watching a conservative and small market focused entrepreneurial ecosystem develop into a global launching pad for innovative technologies. 
Similar but different: Canadians versus Israelis 
With these similarities in mind, the panelists provided some more color in how startups could optimize this cross-border collaboration. While many similarities were mentioned - small populations, small economies, relatively landlocked - the panelists highlighted some critical differences one should take note of. 
Matthew Leibowitz​, Managing General Partner at Plaza Ventures, noted that his fund has invested in teams in both countries and that, "you need to respect that investing in these two geographies comes with completely different perspectives. To speak with the typical Israeli entrepreneur is different – very different – than the typical Canadian entrepreneur." Building on this thought, Sharon Gal, General Partner at AWZ X Seed, elaborated that, "you could not find two countries that are more different than Israel and Canada. In Israel people are aggressive while in Canada people are so respectful – but you know, opposites attract."
Bridging the differences for a collaborative future: 
With these differences highlighted, our panel turned to how these cultural differences could be bridged. Inbar Haham, Managing Partner at InCapital, pointed out how "[for Israeli startups] Canada is a great landing pad in North America. As well, I see great value for Israeli companies hiring strong talent in Canada." Furthermore, Alex Norman, Partner at N49P and TechTO co-founder, agreed but highlighted that, "you need to take a different approach to the Canadian ecosystem. Canadians won't tell you no outright versus Israelis who will tell you exactly what you think." Nir Ben-David firmly agreed, explaining that it is possible to succeed with these cross-border collaborations – but we "need to overcome these cultural elements".
In the end, we know that innovation bridges all gaps – cultural, ethnic, geographic – and we are excited to see the impressive successful relationships built between Toronto and Tel Aviv.