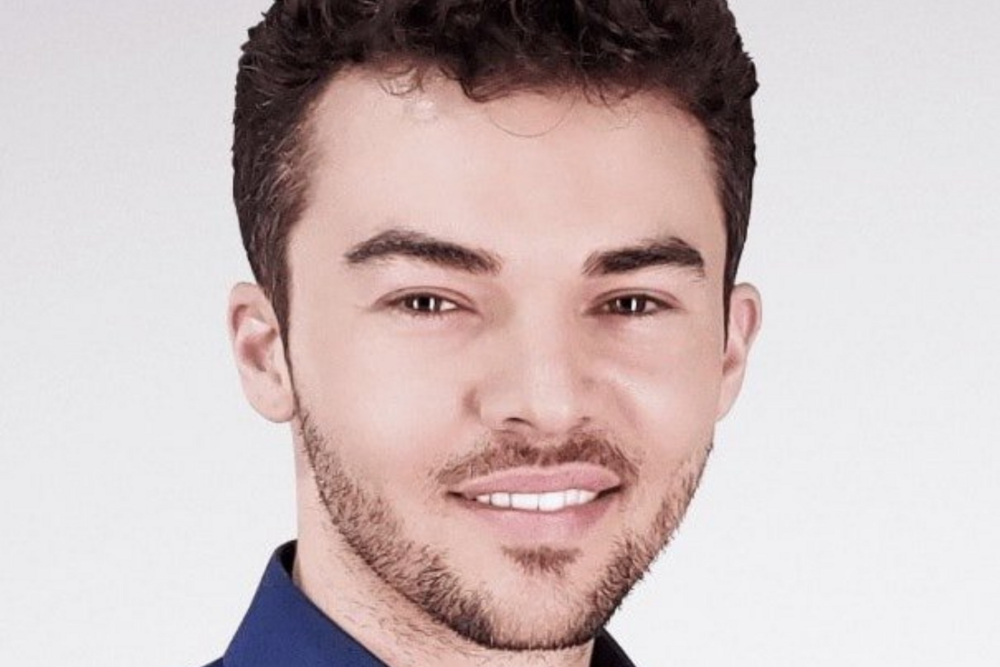 As a senior leader of the Samsung Next Innovation team, Brandon develops industry, consumer, and technology insights on behalf of Samsung's Chief Innovation Officer and applies these perspectives to investments as a member of the Ventures team. He also leads Samsung Next's Diverse Founders Initiative (DFI), dedicated to providing diverse founders with the networks, resources, and capital to accelerate their success and enhance one of the world's largest hardware platforms, Samsung. Prior to Next, Brandon led equity research for the Internet sector (e-commerce, social media, gaming) at Morgan Stanley and cofounded the Amazon Disruption Symposium global event and publication series. 
01. Why did Samsung Next launch its Diverse Founders Initiative, and what does it hope to achieve? 
Samsung Next's Diverse Founders Initiative (DFI) is an internal grassroots change initiative developed to ensure that Samsung Next doesn't miss out on innovation built by best-in-class founders who are often hiding in plain sight — whether due to race, gender, or geography.
As the innovation group empowering an ecosystem of builders and founders to bring their software and services to life, it is incredibly important for us to meet innovators wherever they are. DFI is specifically focused on increasing the diversity of founders throughout the Ventures investment funnel, from leads to investments. A large part of how we do this is by partnering with like-minded organizations, like Techstars, that work directly with underrepresented founders to expand networks and potential deal flow, and help them receive the resources and support they need. 
With DFI, we aim to elevate underrepresented founders and eliminate the false narratives that prevent them from receiving equitable opportunities and funding. 
02. Why is Samsung Next partnering with Techstars? 
Our partnership tackles four primary barriers for underrepresented entrepreneurs: access to capital, networks, mentors, and education.
While corporate and institutional investors are increasingly aware of the need to fix disparities in startup access and funding, few investors have a systematic or holistic approach for identifying, cultivating and providing mentorship and investment to underrepresented entrepreneurs and their companies at all points of the entrepreneurial journey. Our partnership together aims to change this. 
To address this challenge, Samsung Next will fast-track referrals of underrepresented founders to Techstars. This will enable these entrepreneurs to tap into a vast network of experienced mentors and to gain access to accelerator programs that have supported 2,150 companies since 2006. In exchange, Techstars plans to refer promising early-stage software and services companies founded by underrepresented entrepreneurs to Samsung Next. With our help, these entrepreneurs could receive the funding they need to grow and scale their companies. 
For us, it's a great opportunity to leverage the depth and influence of Techstars' large global network to continue to build relationships with underrepresented founders and fund managers, all in the name of unearthing innovation where access and opportunity have historically diverged.
03. Why is investing in underrepresented entrepreneurs so important?
For our work with DFI, we define the importance of investing in diverse founders by what we know, and the story the data tells:
Diverse founders deliver exceptional returns, but are overlooked.

Diverse founders have unique insights into a future where consumers are more diverse, empowered, and expressive than ever before. 

Diverse founders deserve investor partners who understand their challenges, perspectives, and values.
To this end, our goal is to find, accelerate, and invest in startups founded by underrepresented entrepreneurs and the ecosystems that support them. If just a handful of the underrepresented founders we've coached and invested in have successful exits, the ripple effects could be huge. Some of those founders and employees may pay it forward by becoming angel investors, starting new companies of their own, or reinvesting in the community.
04. What do you see as the biggest barriers for underrepresented entrepreneurs right now, and how are you addressing them?
Access. Access to capital — to networks — to mentors — and to education.
The New Face of a Founder report we commissioned with Black Women Talk Tech defines the stark realities as it relates to capital constraints amongst Black women founders, for example: 
91% of founders surveyed rely on a day job to support themselves

52% of founders surveyed provide more than 20% of their income to their businesses

Only 18% of founders surveyed raise from friends & family

Of the 52% who have raised some capital for their businesses, over 50% raised non-traditional capital (crowdfunding, grants, and loans)
These realities that Black women have to face is potentially even tougher than most, being a double-minority, but it directionally tells the same story that most diverse founders face. Understanding this reality reaffirms our commitment to focusing on early stage companies and investing at the onset of a company's trajectory.
When it comes to networks, this partnership with Techstars is a premier example of how we try to connect as many founders with programs or other investors, as this is often as valuable as moving through our own pipeline. We try to hold ourselves to the standard of evaluating inbounds without warm intros with the same criteria as companies that "know somebody."
Mentorship is the third area of focus for us. We are beginning to see more and more examples of successful diverse entrepreneurs, but it's still limited. And when you go a layer deeper, it's clear that many of these founders are not exposed to the right mentors for their businesses because they are often the first in their family or friends to go down the entrepreneurial path. By joining Techstars as mentors in their programs, we have the opportunity to informally mentor other diverse entrepreneurs that we have met through our networks. Our goal is to provide guidance and honest feedback when reviewing and helping these entrepreneurs achieve success and growth
Directly tied to mentorship is the fourth barrier we are trying to address: education. There are many myths within VC, which leave many entrepreneurs unclear about the ways that investors operate. In this regard, we are internally challenging and changing how we think and evaluate entrepreneurs and startup success, while sharing and being transparent with our processes to founders so that they are better prepared when they start raising rounds.
05. What comes next for this initiative? 
Our primary focus right now is supporting founders through our existing channels. But down the road, we hope to expand our partnership to include initiatives around developing and connecting ecosystems, including universities, corporate partners, investors and leadership and developing a network of later stage investors to provide additional scale-financing.