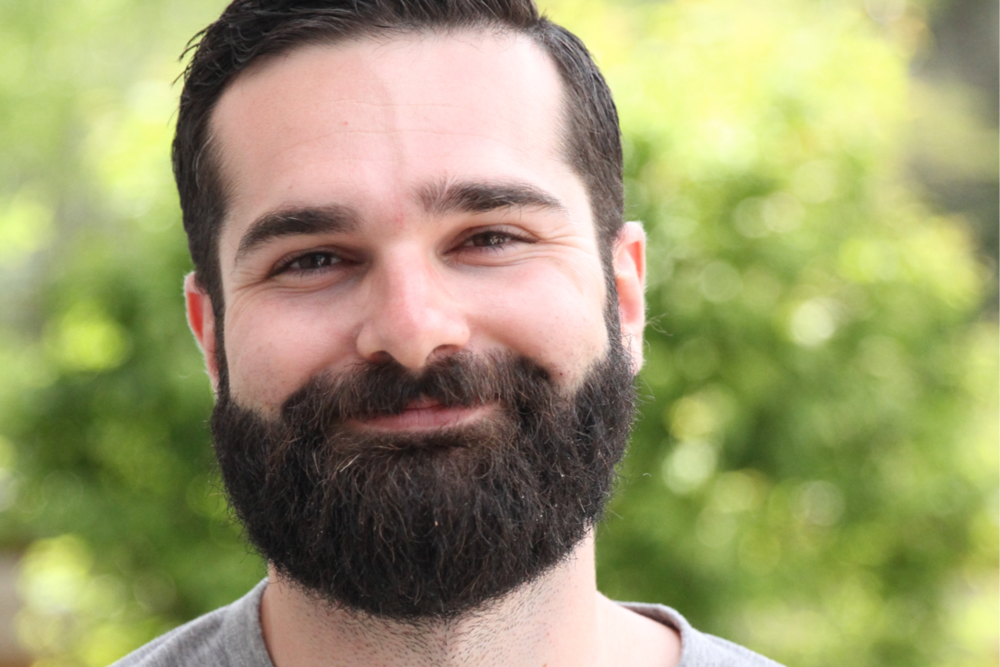 3-min read
Clement is the Managing Director of the Techstars Boston Accelerator . Prior to the acquisition of his latest startup by Intralinks (NYSE: IL), Clement was CEO/cofounder of docTrackr, a Techstars Boston alum, that he grew until they were deployed to 99% of the Fortune 1000. He is an angel in 50+ startups, and LP in several tech funds.
01. What are the key elements you look for when sourcing startups for the Techstars Boston Accelerator?
My priority, along with Jen Riedel, who runs the Boston program with me, is to focus on companies who can leverage what Boston is world-class at.
We only work with founders who are either already in Boston or planning to move to Boston to set up their headquarters long term in the city. Our goal is to give to the startups we work with an unfair advantage, and allow them to tap into all the best resources locally, to build world-class companies!
We focus on four key "areas": Healthcare, Deep Tech, Consumer, and Fintech. I go in more details on the key themes that we are working on in a longer article.
02. What are some of the biggest learnings from your career and entrepreneurial journey that you bring to being a Techstars MD?
Being a founder, alumni from Techstars, investor, and now Managing Director has allowed me to be on multiple sides of the table, at different moments in the journey of a company.
The most important learning that I got after being a founder, and then investing in and mentoring founders, is that every single company and journey is unique, and should be treated as such. Every person trying to push their experience on a founder as "a unique truth" is missing the point on what makes the founding journey so exciting and specific.
My sole focus as a Managing Director is to curate a unique experience, set of mentors, investors, and customers for every single company that we work with during the program and long after.
---
Learn more about how Techstars mentors work: read the Techstars Mentor Manifesto.
---
03. Describe a moment/situation with a startup founder or team where you felt like you made a difference.
For the past ten years, I've had the chance to work, mentor, and be mentored by Aaron O'Hearn, who is now going through Techstars Boston with his latest company, Worthright, after having run the program with Jen and myself.
With Aaron, and Bryan, his cofounder and a former mentor for the program, I have been working almost every other week, since the inception of the company, to help the team answer a single question: "Where should I spent my time, so that I can have the biggest impact on my company?" In a matter of six months, we are now on track to change an entire industry from the ground up!
04. What is your favorite thing about the Boston startup scene?
The city has changed, for the better, since the Techstars Boston Accelerator first started in 2009.
It is easier than ever to raise capital and recruit top talent from other successful startups and alumni from the best universities in the world. Even Mark Zuckerberg said, "if I were starting now, I would have stayed in Boston."
Boston also has a very active angel network complemented by a VC industry that is reinventing itself to focus more on the earlier stages of the tech and biotech innovations, which enables quick access to funds at all stages of development.
05. If you could have coffee with any entrepreneur, who would it be and why?
Any entrepreneurs? Then this would be, without a doubt, someone out of the R&D and academic labs from one of the Boston universities. I've had the chance to meet all my dream entrepreneurs and founders, who now mentor the newest classes. With Jen, our program manager here in Boston, we are solely focused on the latest generations, and to be honest, these are always the most energizing meetings . :-)
---
Learn more about Techstars accelerators and see which ones are accepting applications now.