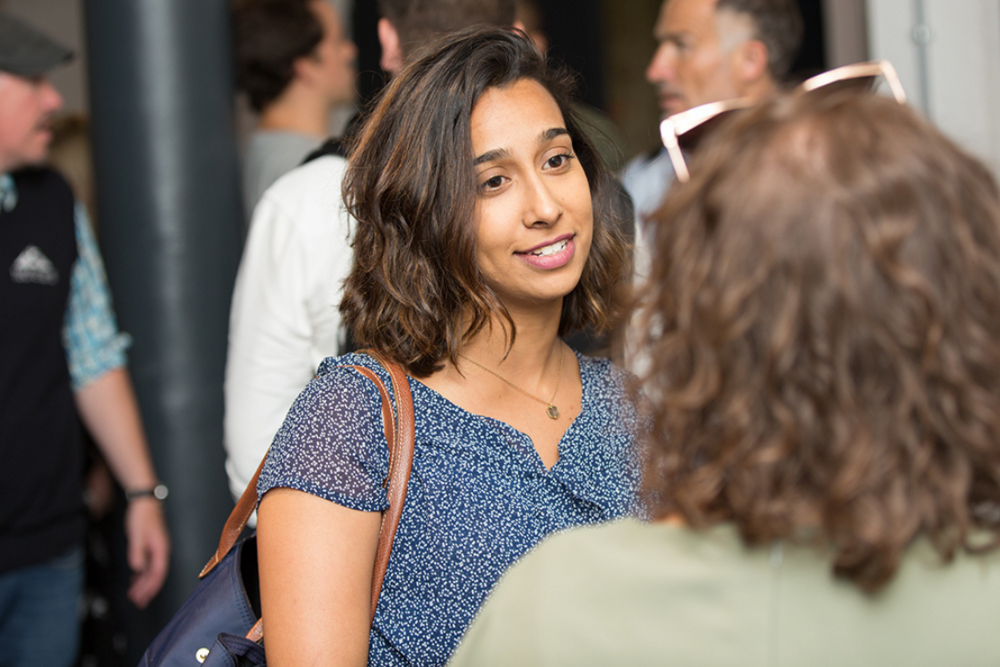 ---
In our series Inside a Techstars Accelerator we unpack elements of the application process and the accelerator experience, so you have all the information you need to make a decision about applying. 
This article explains how to prepare for the application and interview process — and how to connect with us now. You might also be interested in:
---
Applications for Techstars are open year round. We're constantly talking with founders — before applications open, while applications are open, and of course throughout the interview process. 
We encourage you to get in touch well before applications close for the program you are interested in so we can get to know you more thoroughly, and so that you can have the best possible experience with the application process.
Here Are Some Ways For Us To Connect
Attend an event to learn more about Techstars.

Sign up for office hours: Get one-on-one time with program staff to get feedback about what you're working on.

Come to a (virtual) Meet and Greet. These are a great way for you to meet with accelerator teams and partners, learn more about the programs, and attend sessions on fundraising, growth, technology, and more.
You can find links for all of these — upcoming Meet and Greets, events, and office hours — here. Sign up for the mailing list, and never miss an event.
How To Prepare For Office Hours
Office hours are an opportunity for you to share details of what you're working on with Techstars staff, get feedback, and learn more about our mentorship-driven accelerators.
To prepare for office hours we recommend that you read, in detail, about the program you plan to apply for, the benefits Techstars offers, and about the program staff you'll be meeting with. All of this information can be found right here on the Techstars website: 
01. Learn about all of our accelerator programs, and sort by location, industry, or where in the application process each accelerator is right now. 
02. Once you find an accelerator you're interested in, check out the program page, which has information about mentors and corporate partners, as well as links to articles about the program — and each page links to a short interview with the program managing director (a must-read).
03. Check out the Accelerator FAQ for more information about the benefits of a Techstars accelerator. 
Additionally, to make the most out of your experience at office hours, we suggest sending a one-pager or two to three sentence description about what you're working on to the program team beforehand. And come prepared with questions! This is a great opportunity to get answers, plus it shows you've done your homework. By doing these things ahead of time, you will be able to maximize your time during office hours and talk about what matters the most: figuring out if a Techstars accelerator is right for you and your company.
Lastly, if we're meeting virtually, make sure that you're in a quiet place with a stable internet connection and that you log in on time. Seriously: be on time. 
What you want to avoid is asking questions about things that are already available online. The 15 to 30 minutes will go extremely fast, and you want to spend that time helping us get to know you, your team, and your product. 
Please note: The request for office hours is in fact a request. While we would love to meet with everyone, we have limited slots available. If office hour slots are filled, you will still be able to Apply, meet us in person at any of our Meet and Greets, attend a Virtual Meet and Greet. Or you may want to consider Office Hours with another one of our mentorship-driven accelerators.
If your request is accepted, the accelerator staff will send you their calendar booking link with details to meet virtually or in person.