By Tricia Martinez, Managing Director of the Techstars Industries of the Future Accelerator
Cleantech is one of the fastest growing and most exciting tech areas of our time! As we grapple with the climate emergency, we are seeing more and more scientists, technologists, and entrepreneurs jump into the cleantech space to address problems head on. Cleantech is an Industry of the Future and as I invest in and support breakthrough companies building sensors for renewables monitoring, carbon capture tech, predictive weather modeling and more I decided to sit down with an expert in the space, Erik Birkerts, to discuss its potential and where it is headed.
Erik is the CEO of Clean Energy Trust, an organization on a mission to catalyze climate tech innovation and commercialization. With an impressive background in climate tech, Erik has been on senior management teams for two IPOs of venture capital backed companies, including serving as Executive Vice President and Chief Operating Officer of publicly-traded Orion Energy Systems. Erik currently serves on the Board of Directors for Milbank Manufacturing, the largest manufacturer in the U.S. of electrical metering housings and related equipment, and Metrus Energy, a pioneer in energy efficiency finance.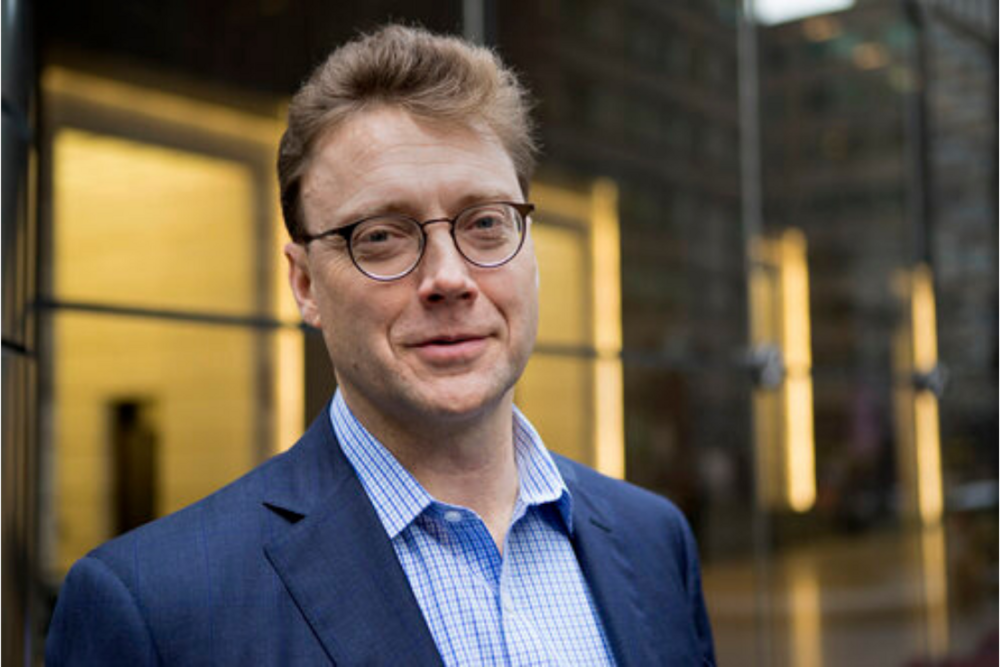 Erik Birkerts, CEO of Clean Energy Trust
Question 1: What is Cleantech and what are some exciting examples of it?
Broadly, cleantech encompasses those technologies and innovations that have the potential of delivering positive environmental impact(s). These positive impacts can be quantified as reductions in greenhouse gas emissions, conservation of water and natural resources, avoidance of waste via recycling and reuse, and other benefits. What's remarkable is that cleantech is increasingly embedded in every aspect of our daily lives -- we're way beyond the days when cleantech was shorthand for wind, solar, storage, and LED lighting. Cleantech includes alternative proteins for replacing animal proteins, advanced materials for making automobiles lighter and more efficient, fermentation processes for turning carbon into renewable fuels and chemicals, and "green" steel and cement, among many other examples.
Question 2: What impact will Cleantech have on industry? What could our industrial world look like 10 years from now with Cleantech in the mix?
There is no question that every industry will be undergoing dramatic transformation as the world shifts towards a low-carbon and environmentally sustainable economy. Forward-thinking companies are already moving quickly to rethink their products, services, supply chains and strategies. These companies will achieve competitive advantages enabled by cleantech innovations. The laggards who try to milk their legacy businesses without embracing the shift will suffer as the market moves away from them.  
Question 3: What are the biggest challenges today for Cleantech? What is holding this technology back from advancing?
Cleantech innovation, particularly hardtech or science-based, can take a very long time, be fraught with risk, and require a ton of money. Unlike certain software products, it's difficult to rapidly develop a minimally viable product to gauge market demand and gather feedback. In many instances, it can take 7 or more years for a technology to become market ready. These realities make it difficult for many traditional venture capital investors to support cleantech at the earliest stages and, as a result, many promising innovations risk dying on the vine due to a lack of early-stage financial support.
There's also the "green premium" challenge that Bill Gates writes about. This refers to the higher price many environmentally impactful technologies carry compared to existing products and technologies. Take steel for instance. "Green steel" production has lower emissions associated with it than regular steel but a much higher cost. Given that the performance characteristics of the two products are essentially the same, this cost premium will make it difficult for "green steel" to broadly outcompete regular steel. However, as we have seen with solar, continued innovation and scaling can drive down costs to a point of parity or advantage relative to incumbent solutions. It takes time though and certain policy supports can be enormously helpful.  
Question 4: Where do you see the greatest opportunity/greatest need for Cleantech today and in the future?
Despite all the progress in cleantech, vexing challenges remain. For instance, there is a need for long duration energy storage to address the intermittent nature of renewables. Form Energy recently made headlines about their innovative use of iron and air to provide long duration storage. This is very exciting but they still have a  long way to go before it reaches the market. There is much talk about the potential of green hydrogen but unless the cost issue is resolved we will not see the hydrogen economy take shape. There are huge opportunities in decarbonizing heavy duty transportation -- trucking, shipping, rail, and air. This is an area where high density energy storage, hydrogen, and biofuels may all have key roles to play. And, lest I forget, we will probably need to figure out how to cost effectively suck carbon out of the air because, unfortunately, there is already too much in the atmosphere!
Question 5: What excites you the most about Cleantech and how do you envision it changing the way we live?
I am most excited about the incredible people and talent that are flowing into the cleantech sector. We are witnessing super smart and passionate young people consciously dedicating their professional lives to developing innovations, technologies, and companies that will deliver meaningful impact. What's inspiring is that this impact transcends environmental benefits and includes concerns about equity, inclusion, and opportunity for all. There is no limit to human ingenuity and I am confident that these incredible people will find a path forward for us all.
---
Are you a Founder building deeptech? Are you a scientist Interested in Techstars Industries of the Future Accelerator program? Sign up for Office Hours with me, subscribe to my blog, or reach out to me for support!