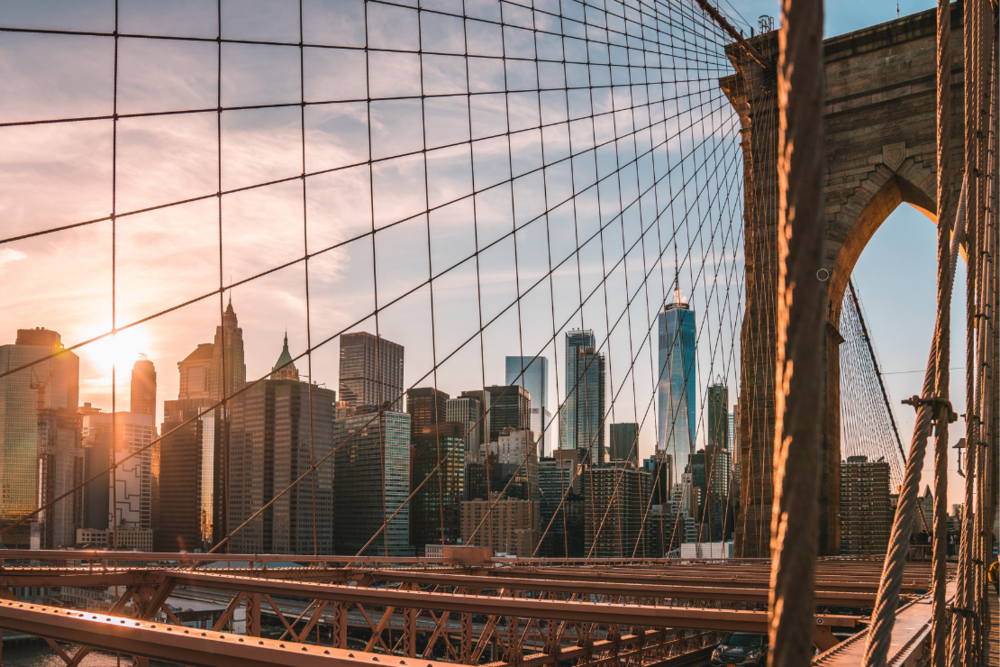 By Jenny Fielding, Managing Director of the Techstars New York City Accelerator
Last year we outlined some of the Techstars NYC program themes we were excited about across health, wealth, and happiness. Then COVID-19 hit and we reexamined these themes in the face of a global pandemic coupled with challenging economic and social times. Turns out, we gained further conviction around these areas and leaned in to founders solving some of the world's most pressing issues for our Techstars NYC 2020 class. But as we thought more about what ties together these seemingly disparate program themes and how emerging technologies can bring people together to help them live, grow, and thrive, the answer pointed to Community itself. 
From Healthcare to Fintech, the Future of Work to Education, we are looking to work with founders who believe in the power of community and leveraging technology to unite people in new and innovative ways. This year, our Techstars NYC program will focus on Community builders. 
Health is at the core of any community and now more than ever, we need to come together to solve our current health crisis. We love working with the team at Radish Health as they pioneer continuous health monitoring solutions to keep the workforce productive and safe from health risks. Right now Radish is helping offices across New York reopen, ensuring that employees can safely return to the workplace.  
Advances in AI and machine intelligence are helping many communities make the transition to remote work easier. The incredible founders of Botany and Anthill are pairing technology with professional development frameworks to enable workers to connect more deeply to their companies and colleagues. We've been blown away by the plethora of new products and services helping to transform the Future of Work and keeping us engaged and connected to our work community. 
As individuals organize around specific themes and join together to support each other, the rise of Micro-communities is taking hold. Our friends at Cabinet are cultivating community amongst administrators and executive assistants, the unsexy backbone of most businesses, by helping them connect and share resources more easily. We are excited about communities that start out as seemingly niche but end up tapping into a broader audience.
The thing about community building is that it's important to have global perspectives in order to open the door for innovation. As an Adjunct Professor of Entrepreneurship, I experienced this first hand and placed an emphasis on educating students beyond a particular topic or text, to allow students the freedom to problem-solve and ideate. Witnessing the power of those bonds and lifelong connections that students cultivated was why the mission of StudyFree resonated so deeply. By providing access to free Education around the world, Studyfree allows young people to live abroad thereby tapping into global communities that will expand their perspectives and networks. 
Over the last few years I've been excited by many of the radical shifts surrounding Financial Services as automation, decentralization, and new market entrants help level the playing field by providing access to capital and services that were previously inaccessible to many. We are excited to work with COVERR, who support the independent workforce by providing capital to gig economy workers, a growing segment of workers across the world. By earmarking capital for this demographic, COVERR exemplifies what it means to be a leader and community builder in the fintech space as they normalize the need and value of the growing gig-economy. 
Communities can take many shapes and forms with a few standout areas highlighted above. However, we are interested in exploring other manifestations of communities including open-source, sustainability, circular economy, marketplaces, and more. If you believe in the power of communities and that they are good for business and for the world, we want to hear from you!
What if my company doesn't fit the above themes?
If you're working on something that doesn't fit neatly in one of the above categories, great! While these are areas that excite us, people are so much more important at this stage – definitely reach out and apply if Techstars NYC feels like a fit for you.
Is there a type of founder or team that you're looking for?
Every team is different, but we're ultimately looking to invest in founders that are persistent, thoughtful, passionate, and, most importantly — teams that execute. 
We also want to invest in founders who are representative of the amazing city we call home. We know tech in the U.S. has and continues to under-represent women and people of color, despite consistent evidence that more diverse teams outperform their more homogenous counterparts. Techstars is committed to building a more inclusive entrepreneurial ecosystem.
---
Apply now to the Techstars NYC winter program:  https://www.f6s.com/newyorkcityaccelerator-2021/apply