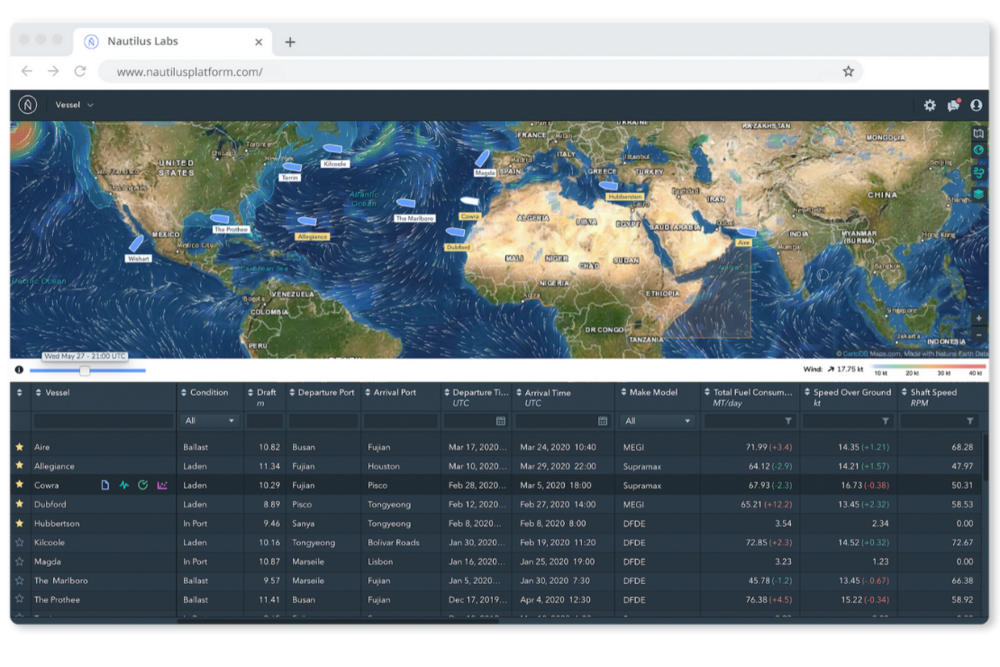 Nautilus Labs | Eastern Pacific Accelerator Powered by Techstars 2019
Merchant maritime is simultaneously one of the world's oldest, most logistically important, and environmentally challenging industries. The majority of today's ships still lack state-of-the-art data analytics in delivering 90% of the world's goods — something which Nautilus Labs looks to change. The New York startup, led by Matt Heider, is advancing the efficiency of ocean commerce to minimize fuel consumption, maximize operational efficiency, and optimize fleet performance. It completed the Eastern Pacific Accelerator Powered by Techstars in 2019.
Shockingly, it's actually useful to measure the carbon footprint of the shipping industry against that of entire countries. Today, for example, shipping is responsible for about the same amount of greenhouse gas emissions as South Korea. By 2050, if the industry continues to burn fossil fuels, shipping would produce as much as 17% of global emissions — more than the United States. This is, of course, if the industry does not evolve in the intervening decades.
Nautilus Labs is looking to make sure it does by arming ship owners and operators with real-time predictive decision support to optimize voyages and lower emissions. "In order for us to change the way that things will transpire in the future, it requires action today to create the future that we want," says Nautilus Labs CEO Matt Heider.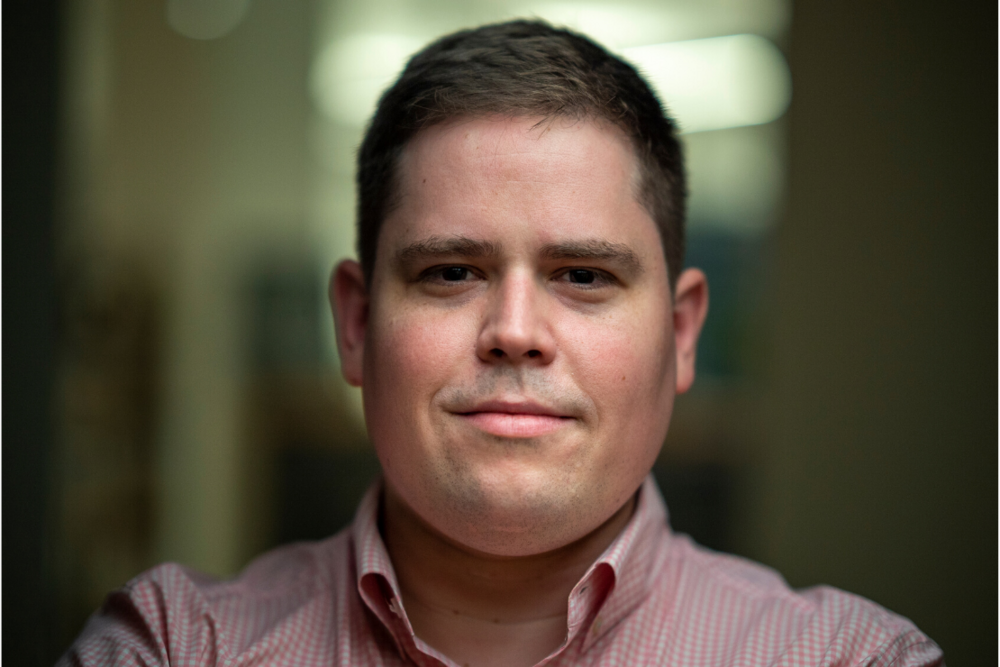 Nautilus Labs CEO Matt Heider
Collecting Data for Optimal Performance & Sustainability
Matt believes this change is possible with data. Nautilus Platform embeds data gathering tools into different components of the ship to best understand each individual vessel and its operating strengths. Then, this information is synthesized against weather forecasts and ocean conditions to recommend the ship runs at a certain speed to produce optimal performance.
The end result reduces greenhouse gas emissions and makes global trade sustainable. This is something which will only happen, Matt believes, when there is a profit-driven case for shipping companies to improve their emissions. 
---
Want to join us in fighting climate change? Check out the Techstars Sustainability Challenge! We're bringing together founders, nonprofits, and universities with industry leaders, and we'll choose the most promising ideas and partner the very best with top companies to build out real-world solutions. 
---
Collaborating "Side by Side" with EPS
Eastern Pacific Shipping (EPS) is one of the world's largest privately-owned shipping companies with a history spanning 60 years. The Singaporean company oversees a versatile fleet consisting of container, chemical, dry bulk, gas, oil tankers, and pure car and truck carrier vessels, which Matt says made them an exciting partner to work with during the accelerator. 
Nautilus Labs embraced the opportunity to deploy their technology onto EPS' diverse fleet and demonstrate their value proposition on the water. The partnership began with the integration of different data sets and the generation of machine learning models specific to EPS vessels. Nautilus Dynamic Voyage Optimization soon followed as the technology company contextualized vessel-specific data with voyage commercial and market inputs. 
---
Innovation and sustainability go hand in hand. Read more about how startup Nautilus Labs is helping Eastern Pacific Shipping increase fuel efficiency and fleet performance while decreasing their carbon footprint.
---
This progress during the three-month accelerator program was furthered by the ability to work "side by side" with EPS and "essentially close the feedback loop," Matt says. 
"Part of what we're doing is around transformation and business change driven by technology. So there's something very special being able to be there side by side in collaborating," he said. "That proximity really did breed familiarity and support with EPS and it really bolstered our relationship to grow with them."
Importantly, real-world testing enabled Nautilus Labs to illustrate real-world outcomes. On certain voyages, for example, the team has achieved net fuel savings of about two percent. These savings are "substantial" when considered alongside the consumption of any ocean-going ship, Matt says. "If it's consuming 40, 50, 60 metric tons a day, a 2% reduction is actually really valuable." This reduction is also substantial when considered alongside the $150 billion spent on shipping fuel every year.
Techstars and Nautilus Labs
It is fair to say the Eastern Pacific Accelerator Powered by Techstars was a resounding success for both the startup and the industry partner. Nautilus Labs's technology is currently installed on a dozen ships across EPS with plans to roll out to "about four dozen" in the coming year, Matt says.
Along with fuel efficiencies, both parties are watching closely for any uplift to time charter equivalent earnings (TCE). This shipping metric is used to calculate the average daily revenue performance of a vessel. Recommendations from Nautilus's Voyage Optimization are enabling a 4–5% improvement "in terms of the economic outcome of the voyage," Matt says.
"It's really exciting to see that kind of growth [with EPS] and to have it come from actual, validated business results that derived from using the tool," Matt said. "That is the most gratifying part because then it becomes not just digitalization for digitalization's sake, but digitalization to improve business performance."
Nautilus Labs has so far raised a total of $14.5 million of funding, with investors ranging from M12 (Microsoft's Venture Arm) and Root Ventures. Matt hopes the coming years further enable the company to tell their "triple bottom line story."
"We want to tell the macro story that when you make all these different decisions better, this is truly the impact you're going to have on your business and on the world."
---
Check out all our Techstars Accelerators and see which ones have applications open now.