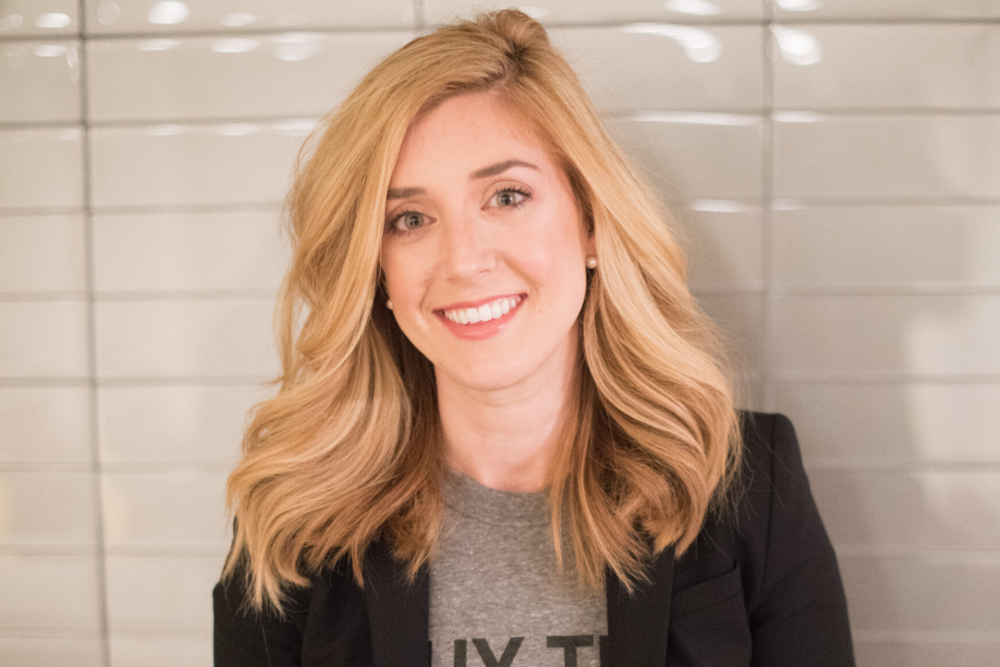 3-min Read
TO THE MARKET | Target + Techstars Retail Accelerator 2018
Creators and consumers of modern fashion deserve sustainable supply chains. This is the thinking behind TO THE MARKET, founded by Jane Mosbacher Morris the ethical fashion startup which is not only providing a turnkey solution for apparel, accessories, and home goods, but also using its network of syndicated suppliers to deliver personal protective equipment in response to the global coronavirus pandemic. TO THE MARKET completed the Target + Techstars Retail Accelerator in 2018.
From masks to gowns to scrubs, the list of dwindling protective equipment for frontline healthcare workers is long. Caught up in a worldwide pandemic and subsequent worldwide shortage, U.S. medical facilities have been reporting that most of their personal protective equipment (PPE) supplies are mere weeks from running out, if they have any left at all.
Getting PPE Where It Needs to Be
Jane Mosbacher Morris, CEO and Founder of TO THE MARKET, knew something needed to be done. In March, the ethical fashion startup issued an RFP to  their manufacturing network of more than 200 syndicated suppliers in 20 countries to begin production of compliant PPE to healthcare workers.
In just months, the startup has pivoted to source and manufacture millions of units of PPE, all the while supporting their international suppliers with ongoing work and future manufacturing opportunities during times of great uncertainty.
"We're doing all that we can to help get environmentally friendly PPE to those who need it most, and in the process, we're helping to create work for ethical suppliers, too," Jane said. "So far, we've shipped more than 3 million units to hospitals throughout the U.S."
With plans to distribute to Kenya and Ghana, the sudden business shift is serving people and patients on both sides of the supply chain. In fact, TO THE MARKET was recently covered in Vogue Business and Fortune, with the latter selecting Jane as one the "World's 25 Greatest Leaders: Heroes of The Pandemic."
Connecting Consumers with Ethically Sourced Products
Before the pandemic, Jane's organization sought to match big buyers — like Target and Mastercard — with a global network of nontraditional manufacturers, mostly women-owned and based in vulnerable communities. The overall business idea, Jane said, is driven by connecting overlooked makers worldwide to consumers who are hungry for ethically sourced products.
"I fundamentally believe the fashion industry in five years will look like the food and beverage industry now. People want to know who made their product and how it was made," she said. 
Informing consumers how their purchases can make the world a better place has been a goal of Jane's for years. While working at the U.S. Department of State on counterterrorism and women's empowerment, Jane said she noticed that although retail production is the second-largest economy in the developing world, the industry is still disconnected from major supply chains. "Meanwhile, there's a growing market among shoppers who really value transparency and sustainability in the retail space. I wanted to serve people on both sides," she said.
Women Investors Fund Women Entrepreneurs
TO THE MARKET took part in Target + Techstars Retail Accelerator 2018 to develop the business further. Since the accelerator, which Jane said helped the startup to make tough decisions about their business direction, TO THE MARKET has raised several rounds of financing from strategic investors, public companies, and VCs.
Jane acknowledged the difficulties women continue to face in entrepreneurship, particularly as it relates to fundraising. "There is a lot of discussion in the entrepreneurial community about founder diversity, which I appreciate," Jane said. "That said, the fundraising numbers still tell a pretty stark story about the number of female founders getting VC investment. I decided to lean into the narrative and purposely seek female investors that wanted to be a part of changing the economic outcome of retail businesses."  
Right now, TO THE MARKET is focused on doing all that they can to help get PPE into the hands of healthcare workers. "Down the line, we look forward to continuing to help our retail and corporate clients establish a more transparent and syndicated supply chain," Jane said. "I am also particularly excited about the growing number of US-based Union factories with which we are partnering."