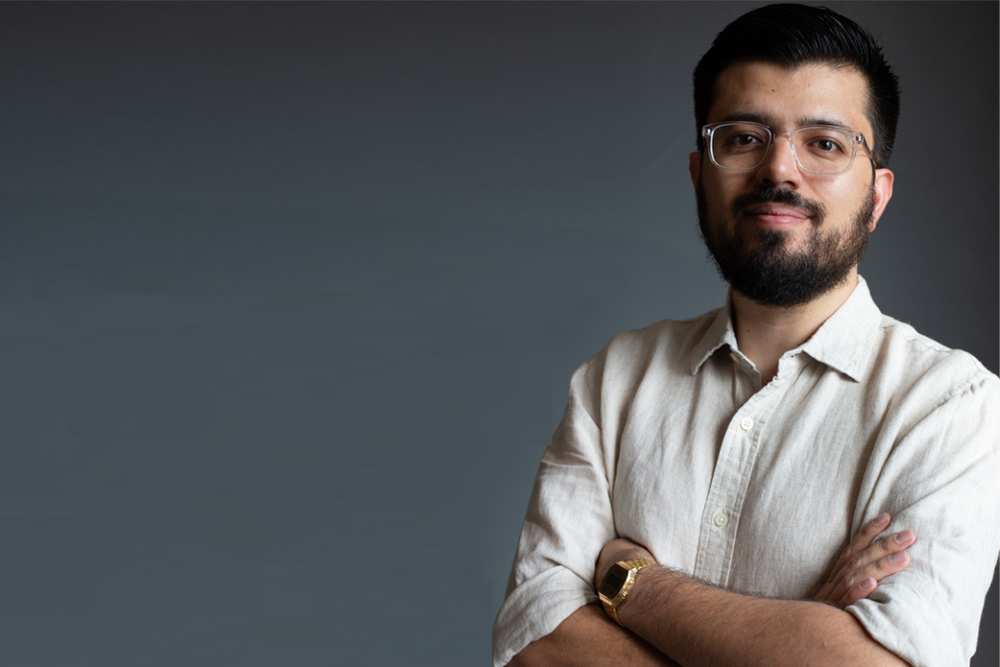 3-min read
Andres Barreto is the Managing Director of Techstars Boulder. Andres has invested in early-stage startups as an angel and VC since 2013 while helping founders with technical recruiting and product development. Andres is a cofounder of music streaming pioneer Grooveshark, Ad network Onswipe (Techstars NYC 2011), and a software programming education non-profit, Coderise.org.
01. What are the key elements you're looking for in startups for Techstars Boulder?
I look for founders obsessed with their customers' pain and founders that demonstrate an extraordinary ability to execute quickly. This combination of intimate understanding of their customer and the ability to execute can help founders reach and expand product-market-fit.
Leaning into the remote nature of the program for 2021, I am interested in meeting founders building companies or solutions addressing markets in the Americas. Ultimately, I will look for the best founders independent of geography or vertical. 
02. What are some of the biggest learnings from your career and entrepreneurial journey that you bring to being a Techstars Managing Director?
You can build a great startup anywhere. I've created companies from traditional startup hubs like New York, Bay Area, and Boston and overlooked places like Florida, Mexico, Colombia, Chile, and Argentina. The internet has made it easy to build from wherever you find the best talent, and 2020 has normalized raising money and selling to enterprise customers through video calls. Sand Hill Road is now a Zoom call away. 
Capital is more abundant than talent. There has been an explosion of sources of capital for great seed-stage companies. Still, the growth rate for talent, particularly engineering talent, has not kept up with the demand, and talent becomes a common bottleneck for growth. As an angel investor I've focused on assisting founders with removing that bottleneck by helping them recruit the best engineering talent wherever they may be.
03. Why are entrepreneurship and developing startup ecosystems important to you?
I see startup ecosystems as a powerful tool to create access to upward socioeconomic mobility. It was the nascent startup ecosystem of Gainesville, Florida that opened the door for me as a 18-year-old Colombian immigrant, to the world of tech and entrepreneurship. I was also fortunate to have been part of larger ecosystems like New York. Still, it was the realization that a small town like Gainesville could produce startups like Grooveshark that inspired me to contribute as a mentor, investor, and advisor to ecosystems in places like Mexico, Colombia, Chile, and Argentina.  
04. Describe a situation with a startup founder or team where you felt like you made a difference.
I received a Twitter message in the middle of the night from a 17-year-old in Medellín, Colombia who needed help with a startup he was beginning to build. A few months earlier he learned how to code in the first coding bootcamp for at-risk youth in Medellin that my non-profit Coderise had facilitated, so I decided to take the call right then.
I never would have predicted that call would be the start of a journey that would take him from one of the most dangerous neighborhoods in Medellín to landing in an accelerator in Silicon Valley. Along the journey, he participated in another accelerator program my investment firm co-financed with the local government, learned English in three months to pitch international investors, and launched a global product — all without leaving Medellin. Now he is a mentor for other founders and teenagers learning how to code.
In dangerous neighborhoods in Colombia it is typical for the local criminal organizations to attract the young and ambitious since it's the most obtainable opportunity they have available around them. This time they lost the battle. Startup ecosystems can be powerful in providing access to opportunity. 
05. If you could have coffee with any entrepreneur, who would it be and why?
Hands down — Ching Shih, the Pirate Queen. She was the most successful and badass pirate in history, commanded 80,000 pirates in the South China sea, and defeated the Qing, British, and Portuguese navies in battle. She also negotiated a sweet deal of amnesty with the emperor of China for her retirement. The vacuum of power she left behind was the opportunity the British exploited in the Opium wars.
However, if I was limited to entrepreneurs that are alive, I'd love the opportunity to pick the brain of David Tran, the founder of Huy Fong, maker of Sriracha Hot Sauce. He only cares about his product and quality, does not advertise, no market research, no distribution partnerships, and has rejected all acquisition and investment offers to date.
---
Learn more about the Techstars Boulder Accelerator here.