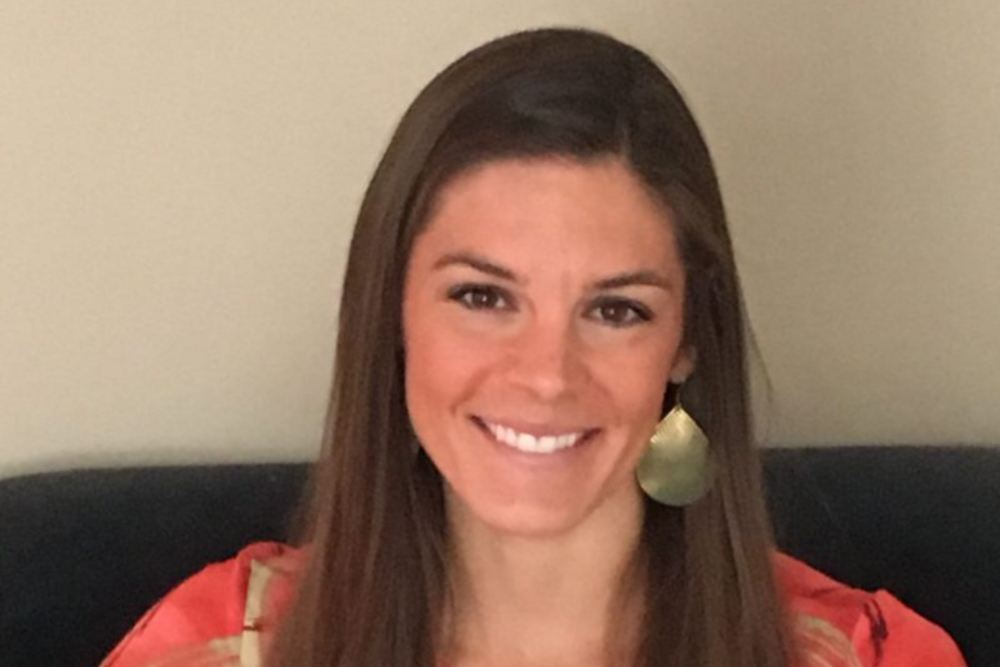 Anna Leer joined YouthBiz in the fall of 2013 as an enthusiastic advocate of all students' access to  quality education. 
Anna attended Elon University with a double major in Spanish and Business Administration  with a concentration in marketing. After graduating Magna Cum Laude in 2007, she  transitioned into her role as a Teach For America corps member in Miami-Dade, Florida as a  third grade general education teacher. During this experience, she accomplished significant  achievement gains with her students, designed state level mathematics curriculum for TFA, and conducted several seminars around the state on effectively teaching upper elementary literacy. 
After completing her corps commitment, Anna moved to San Diego, CA where she  transitioned into the higher education sector with Bridgepoint Education, collecting and  analyzing student data to more effectively prepare incoming students for the rigors of college  life. With Bridgepoint she relocated to Denver in 2012, where she now happily resides.
YouthBiz received a grant from the Techstars Foundation for 2020.
01. Give us the elevator pitch for YouthBiz.
YouthBiz empowers youth to create their own successful futures through real-life experiences and hands-on programs in entrepreneurship.
02. How does your organization create a more diverse and inclusive entrepreneurial ecosystem?
Aligned with the Techstars Foundation's mission to develop and support underrepresented entrepreneurs, YouthBiz leverages experiential learning to guide its target demographic of low-income and at-risk youth to understand venture creation as well as to gain self-awareness and critical entrepreneurial skills including problem solving, collaboration, communication, creativity and critical thinking. Wrap-around services offer further critical support via workshops, mentoring, micro loans, and retail markets.
03. How will the grant from the Techstars Foundation be used to further the mission of the organization?
The Techstars Foundation grant is for the YouthBiz StartUp and Out-of-the-Box programs — efforts that increase students access to technology and expand their digital skills. StartUp guides participants through the complete startup process, where participants learn about themselves and others to form a business power team. Out-of-the-Box builds off StartUp and gives youth real production and sales experience. These entrepreneurship programs doubled in size over the last two years to 2,350 youth. Techstars' partnership will fuel the projected continued growth trajectory in 2020, advancing the economic and social prosperity of at-risk youth and their communities, as participants advance their entrepreneurial ventures.
04. How did you came to do this work and why is it important to you personally?
This work is vital, in my estimation, because it has the ability to empower those who have been disregarded, letting them create their own futures, aligned with their values and interests, that achieve financial independence.
This work found me, and I couldn't be more grateful to be part of it. A business major in college, I had never considered professional involvement in education. Through a series of chance encounters, however, I decided to apply for Teach For America, and was offered a position. I thought the character building experience, alumni network, and resume builder would be worth the two year commitment, so I accepted. Those years forever changed my life outlook, values, and passions. By experiencing firsthand the way the educational system was developed to alienate and disregard my students in inner city Miami, I could no longer idly bask in my educational privilege. After my TFA commitment, I stayed in education, working with postsecondary students to prepare them for the rigors of college life. These years strengthened my conviction that schools were not providing equitable education to all students. Another TFA alumna at that time connected me with a colleague looking for a program director for an after school entrepreneurship program serving low-income youth. This seemed too good to be true — combining my love for business with my passion for educational equity. Throughout my time with YouthBiz, I've been able to watch entrepreneurial sparks grow into flames and see the excitement in the students with whom I work. This work is vital, in my estimation, because it has the ability to empower those who have been disregarded, letting them create their own futures, aligned with their values and interests, that achieve financial independence.
05. Tell us the story of a specific entrepreneur you are proud to have supported.
Promesse (pronounced "promise"!) joined the YouthBiz program in the summer of 2015, learning the very basics of business and entrepreneurship. Promesse is the eldest son of immigrants from the Republic of Congo, living in the Five Points neighborhood of Denver. He had never started or operated a business before his participation in YouthBiz, but he was interested in learning what it was about. At the end of that summer, Promesse had created a business selling trail mix and was hooked on the concept of business ownership. The following fall, Promesse participated in the next level of YouthBiz programming, creating a new business as a sole proprietor selling gourmet popcorn. This business, Pop It!, has been developing and growing since its inception. YouthBiz has been so proud to work with Promesse on his business, providing business coaching, business mentors, access to sales opportunities, media and marketing development, and more. Promesse is a true example of the power that entrepreneurship can have on young people. Just the other day during a coaching session, he passionately stated, "I need to take this business to the next level. I can't be working a 9 to 5 job my whole life!" At only 17, it's clear how transformative his experience in business ownership has been on his life trajectory, and we can't wait to see where he goes next.
---
Donate now to support the Techstars Foundation, which empowers underrepresented entrepreneurs.