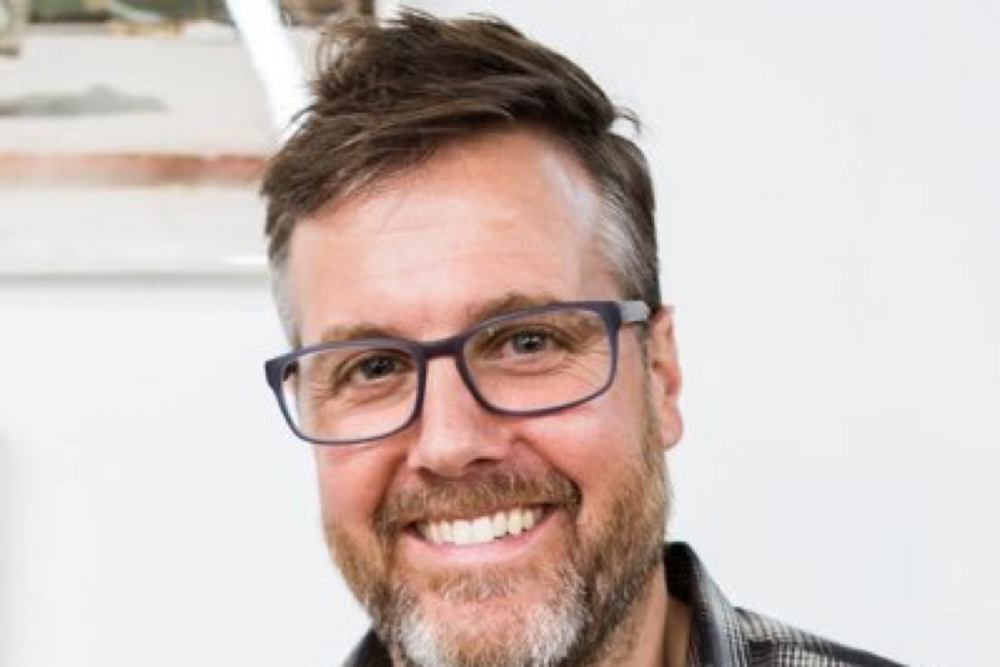 2-min read
Bob Moczydlowsky is the Managing Director for Techstars Music, a global startup accelerator run by Techstars and a group of leading companies from the global music business. Each year, Techstars Music invests $1.2M into 10 of the best music-related software startups from around the world. Bob is also the past Head of Music at Twitter and SVP Product & Marketing at Topspin Media. In 1996, he created one of the web's first licensed streaming music sites.
Earlier in his career, Bob worked at Yahoo! Music, founded the media agency Closed System, and worked closely with the Sundance Institute and the NEA to help musicians, filmmakers and educators. Bob holds degrees from The University of Kansas and Carnegie Mellon University, and teaches in CMU's Master of Entertainment Industry Management program. You can reach him on Twitter, @bobmoz.
01. What are the key elements you look for when sourcing startups for the Techstars Music Accelerator?
In choosing our startups, we look for new technologies that solve big problems by creating new and delightful experiences for fans, benefiting everyone in the music environment. Our companies work with new music experiences, music creation and collaboration, marketing and e-Commerce, content infrastructure, rights and royalties; data, machine learning and AI; artist discovery and curation, security and crowd management, and social platforms and games.
02. What are some of the biggest learnings from your career and entrepreneurial journey that you bring to being a Techstars MD?
We're in this for the money. ;) I'm the MD of Techstars Music because it is a great moment to be investing in companies solving problems for the global music business. We invest in founders solving global scale problems to help grow the music, media, entertainment and experience market. But we don't invest in music companies — we invest in companies solving problems for music.
03. What do the Techstars Music Members bring to the accelerator?
Our Techstars Music community includes 300 mentors from the world's largest music and technology companies and investors, who bring their knowledge, passion and expertise to help startups in our Techstars Music program grow and achieve their dreams. Our Music Members are executives at Warner Music Group, SONY, Concord, Bill Silva Entertainment, Avex Group, Q Prime Management, RecoCHoku, Royalty Exchange, Peloton, Entertainment One and mentors from many other world-class organizations.
---
Learn more about how Techstars mentors work: read the Techstars Mentor Manifesto.
---
04. Describe a moment/situation with a startup founder or team where you felt like you made a difference.
Techstars Music is the best front door to the global venture community for startups solving problems for music. We help founders do a year's worth of work in 90 days, and then we give them a stage from which to launch their next round of fundraising. Are we making a difference? Our portfolio companies have raised more than $75M USD in follow-on capital from the likes of Khosla Ventures, True Ventures, Foundry Group, Two Sigma, Horizon Ventures, King River Ventures, The VR Fund, Carthona Capital, Alven Capital, Kima Capital, Global Founders Fund, Live Nation/Sound Ventures, Sony Innovation Fund, Amazon's The Alexa Fund and many others.
05. If you could have coffee with any entrepreneur who would it be and why?
Oprah Winfrey. I'd love to learn how she kept her team focused on her singular brand and vision without distraction, dissent or down-turn over a period of 40+ years of dynamic industry changes. She's an incredible business strategist.
---
Learn more about the Techstars Music Accelerator here.
Learn more about Techstars accelerators and see which ones are accepting applications now.