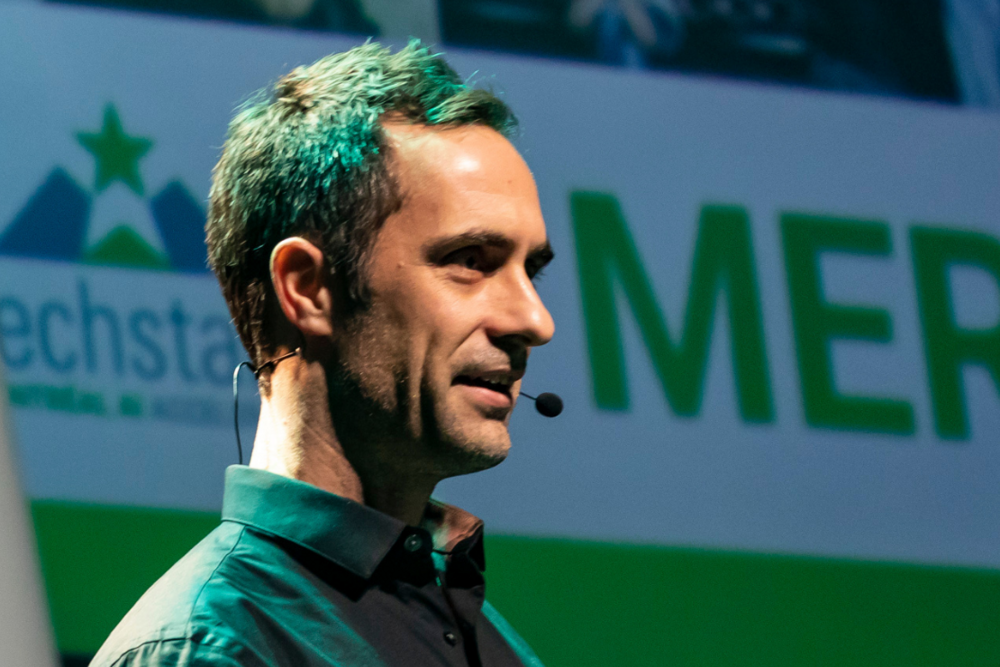 3-min read
I am Managing Director of the Techstars Montreal AI Accelerator. Since graduation, tech startups have given me amazing ups and dreadful downs in a wide array of roles and industries. Among them was starting Context.IO, an API that makes it easy and fast for developers to integrate email data in their applications. It was acquired by Return Path in 2012 where the product lived on for many years.
My background is engineering but I love bringing tech products to market and selling them as much as I love building them. I'm strongly attached to Montreal and believe it's amongst the best ecosystems to build companies that will change the world.
01. What are you looking for in startups for the Techstars Montreal AI Accelerator?
First and foremost: We're looking for startups going after a clearly identified pain and a problem worth solving.
Second: Is AI at the core of the proposed solution and is the model making predictions or decisions that solve this problem 10x better than existing solutions?
Third: Does the company have access to a quality dataset to train a model that can make those predictions reliably?
Fourth: Is there a solid tech cofounder who can push the AI model far enough until a larger technical team is hired?
02. What are some of the biggest learnings from your career and entrepreneurial journey that you bring to being a Techstars MD?
I've had the chance to work in very different industries over the last 20 years or so. The roles I've played were also very diverse: solo founder, cofounder, early employee, advisor. Some of these companies succeeded, some failed, some struggled but eventually made it. Through all that, I've gained a pretty broad perspective on tackling the challenges inherent to tech entrepreneurship. That's extremely useful when working with entrepreneurs joining Techstars Montréal AI.
03. If you could have coffee with any entrepreneur who would it be and why?
Going with the cliché answers like Elon Musk and Steve Jobs would be too easy. There's enough written by and about them to learn from. So I'd probably opt to meet with entrepreneurs whose companies brought major shifts in how people lived and worked. Inventions like the steam engine or the telephone. I feel like entrepreneurs commercializing AI innovation are about to create comparable fundamental changes in society so there would certainly be a lot to learn from hearing them talk about their challenges and successes.
04. Describe a situation with a startup founder or team where you felt like you made a difference.
Hard conversation with a founder I'd been advising for a while. Faced with lack of progress in revenue, I questioned him on why he kept pushing. Long story short, that led to a major pivot that got funded and eventually acquired. That founder later told me that discussion challenged him in a way he really needed to be challenged at that time.
05. What is your favorite thing about the Montreal and Canadian startup scene?
There aren't many major cities where you have two strong cultures coexisting like in Montreal, and it creates a unique creative vibe that is hard to describe in words. The startup ecosystem as we know it today started about 10 years ago with a small but highly collaborative community of entrepreneurs. That collaboration culture remains true as it flourished to an ecosystem attracting the best AI startups from around the world. Also, having four distinct seasons is a major plus in my mind. People like to complain about it but the fact is that cold and tons of snow is pretty awesome! Each season brings something unique and with a mere three months before it's gone, there's a sense of urgency to enjoy life outside!
---
Learn more about the Techstars Montréal AI Accelerator here.
Learn more about Techstars accelerators and see which ones are accepting applications now.