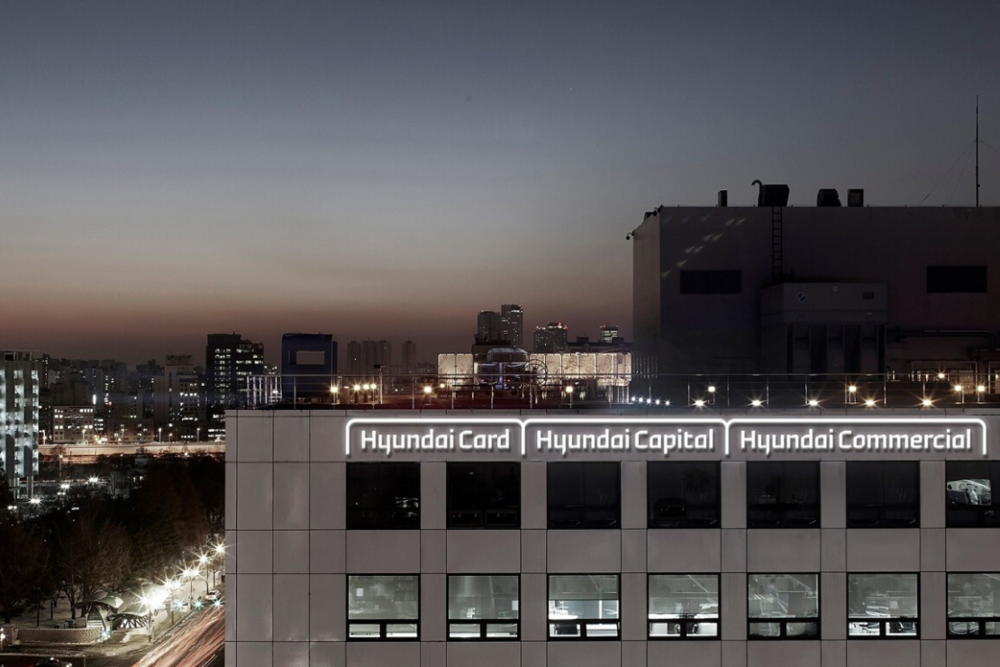 Headquartered in Seoul, South Korea, Hyundai Card/ Hyundai Capital/ Hyundai Commercial is Hyundai Motor Group's financial affiliate and runs  asset worth  100 trillion KRW (approximately 85 billion USD). Seeking to transform themselves into a full-fledged digital company, Hyundai Card is working with Techstars through the Network Engagement Program.  
Here, Hyundai Card's Co-innovation Team explains how Hyundai Card has been been working on their Innovation and what Hyundai Card is expecting to develop innovation with startups.
01. How is Hyundai Card innovating by partnering with startups?  
A major focus for our innovation efforts is digitalization, and one of the ways we are moving forward with this goal is by discovering promising startups to partner with. We continuously monitor new technologies and trends both locally and globally, looking for startups that we can collaborate with through business engagement or investment. We believe in building the entrepreneurial ecosystem in Seoul, and we operate a coworking space to support promising local startups. We innovate with startups that have thriving solutions and technologies, and build our business together.   
In just the past few years, we have successfully engaged with several startups, including Personetics, an AI-based, fintech personalized consumption-caring service; Methinks, a local Korean company that provides a video communication platform for customer research; and Konolabs, a Techstars portfolio company with an intranet plug-in solution for automating meeting scheduling and room reservations.  
02. Why is partnering with startups important to Hyundai Card?  
We believe that partnership with startups can contribute to boosting Hyundai Card's digitization.  
Markets change fast. Due to the rapid changes in the market environment, in IT technology, and in the diversification of customer needs, it is increasingly difficult to maintain a competitive advantage in the industry using only our internal capabilities. We believe that we can seek growth opportunities or new business opportunities in existing markets through working with startups with promising technologies, ideas, and business models.  
So we need to change fast. We are creating a culture of collaboration with external players through rapid execution/introduction: this develops our ability to solve business challenges faster and more efficiently. By quickly introducing external players to our internal businesses, verifying the opportunity, and executing on the partnership, we can preemptively accept and respond to change. Through this process, we create a foundation for open innovation and respectful collaboration. 
03. How is Hyundai Card impacting the local entrepreneurial ecosystem? 
There are three main ways we're supporting our local entrepreneurial ecosystem.  
Collaboration with startups. We work hard to bring together startups with our internal business units. We offer EIR (entrepreneur in residence) programs and annual demo days where startups can propose their ideas for collaborating with Hyundai Card. We also share the list of information about thriving startups and success stories about startups collaborating with our business units on our intranet, Cube.  
VC fund participation. We are supporting our local startup ecosystem by investing in these startups. Since 2017, we have been investing in funds and continuously interacting with VCs and startups to watch the developing trends and seek opportunities for collaboration. 
 Open Innovation Hub, Studio Black. Hyundai Card started running a coworking space, Studio Black, which is located in the heart of one of Korea's startup hubs, Gangnam, Seoul. Studio Black provides services and programs to help founders and other entrepreneurial stakeholders. In addition, it is where our annual demo days and our regular networking events between founders and Hyundai Card business units take place.  
04. What are your innovation goals?  
Hyundai Card aims to be a leader in the digital transformation of the financial sector. We believe this is best achieved through collaboration with the external digital ecosystem — other companies that are also innovating in this sector. Together we can do more, faster.  
This overarching goal has two main parts: 
Internal capability advancement. Hyundai Card is moving beyond digital finance. We are becoming a digital corporation. Our motto is "data driven," and we use data to guide our efforts to apply new technologies to our current business, as well as constantly researching new technologies and investing in them.  
Building a win-win ecosystem. Hyundai Card sees a huge opportunity for collaboration and co-prosperity with the external digital ecosystems. Furthermore, we are actively working to establish a win-win ecosystem by enabling startups to work with corporations to boost their businesses and receive support in various aspects such as finance, infrastructure, and know-how. 
 05. Why did you partner with Techstars through the Network Engagement Program?  
The Network Engagement Program gives us access to the Techstars global network. These connections will help us enhance our own expertise in innovation and will help differentiate our coworking space, Studio Black.  
We are seeking engagement opportunities with Techstars portfolio companies. Our Open Innovation Initiatives include 19 departments of Hyundai Card with Hyundai Capital and Hyundai Commercial, and this initiative was formed to lead the process of engaging with startups and enhancing our innovation abilities. Techstars helps us identify the innovation needs in our business units and find startups from many fields who are proactively responding to changing market needs or leading the local market — and then engage with them.  
Techstars also helps support our efforts to increase our network of startups from local to global. They are helping us to offer better mentorship to the startups at Studio Black. Techstars helps both Hyundai Card and the startups in Studio Black connect to the Techstars global network, including not just startups, but corporate partners, mentors, and VCs around the world.  
---
If you or your startup are interested in connecting with Hyundai Card, please contact networkengagement@techstars.com.
---
Learn more about how to be a great mentor: read the Techstars Mentor Manifesto.