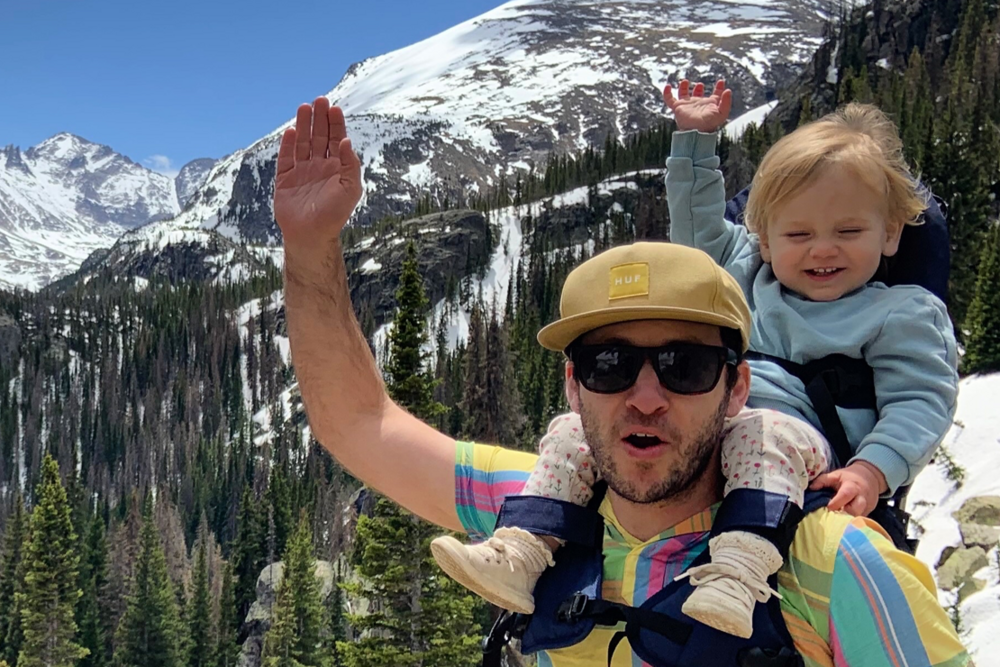 4-min read
Ethan Austin is the Managing Director of the Techstars & Western Union Accelerator. Prior to joining Techstars, Ethan pioneered the medical crowdfunding space as a cofounder of GiveForward, the world's first medical crowdfunding platform where they helped families raise $200M for their loved ones' medical expenses and helped change the way people care for each other during life's most difficult times. The company was acquired in 2017 and is now part of GoFundMe.
01. What are you looking for in startups for the Techstars & Western Union Accelerator?
In our first class we had roughly a 50/50 split between B2B and B2C. Broadly we are looking for companies that are shaping the future of money movement. Areas we're looking at include digital identity, regtech and compliance (KYC /AML), customer experience, fraud prevention, point of sale solutions, digital wallets, big data, AI, blockchain, cloud technologies, API automation—and really any products or enabling technologies that create greater efficiencies in the movement of money. On the consumer side, we look for financial service offerings that could be used by Western Union's customers with a heavy emphasis towards financial inclusion. As far as founders go, we want to work with people that we would want to work for. Here are some qualities we like.
02. What are some of the biggest learnings from your career and entrepreneurial journey that you bring to being a Techstars MD?
I actually went through Techstars myself in 2010 with my own company. At the time one our Techstars mentor Tim Krauskopf gave me the following advice: When times are good, don't give yourself too much of a pat on the back. When times are bad, don't blame yourself too much. As founders we tend to believe we are wholly responsible for all the success (or failures) of our companies. In reality, success is 75% hustle and 25% luck / timing / privilege. I think once we accept this we become both more humble and self-confident at the same time. Most people doing startups are smart and most people hustle. But not everyone gets lucky and not everyone has equal access to opportunity. As an MD, I try to help founders increase their luck as much as possible by opening doors for them and helping them inch just a little closer to the inside track. The other thing I learned as a founder is that you will always remember the investors who went to bat for you when you needed it the most. Now that I'm an investor, I fight for my founders as much as I can because I know how hard and lonely the founder journey can be and how important it is to know you have someone in your corner.
---
03. What does our partner, Western Union, bring to the accelerator?
In three words: leverage, knowledge, access.
Leverage - Imagine being a young startup and being able to say that Western Union is your first customer. It completely changes the game for you. For several of our companies this was their reality.
Knowledge - Western Union provides deep industry knowledge and invaluable weekly mentoring to our companies from VP and senior level leaders in the organization.
Access - On day four of the program, all our founders went to Western Union headquarters to meet with the CEO and C-level execs. And this wasn't just a photo-op or a one-time thing. The CEO and C-level execs were engaged with our founders at several points throughout the program, participating in everything from weekly KPI reviews to our Demo Day. They even brought in their entire board of directors to our accelerator space to meet our founders and hear them pitch. It was an unprecedented level of access and show of support from the very top of the organization all the way down.
04. Describe a situation with a startup founder or team where you felt like you made a difference.
I think my primary role as an MD is to be the person who believes in you, even when no one else does—including yourself. One example that comes to mind is a founder who decided a few days before demo day that he didn't want to pitch because he didn't think he was good enough or deserved to be on stage. I sat down with him and let him know how awesome he was and convinced him to do it. He was amazing at demo day. I remember him walking off the stage beaming, and looking me in the eye and just mouthing the words, "I crushed that." He did crush it. Not only was it evident from the applause that he was a crowd favorite, but when we got the data back that day, we found out he actually received more investor interest than any other pitch.
05. What excites you about financial services solutions and payment technology?
In one word: impact. I cut my teeth in the startup world building the first crowdfunding platform for medical expenses. I saw firsthand how the transfer of money can lift up lives, and I got hooked. What excites me most about payments and financial services is that there is so much opportunity in this space to do good and make a dent in the universe. Without sounding too cheesy I really get inspired everyday working with founders to create a more equitable, just, and inclusive future for everyone.
---
Learn more about Techstars accelerators and see which ones are accepting applications now.