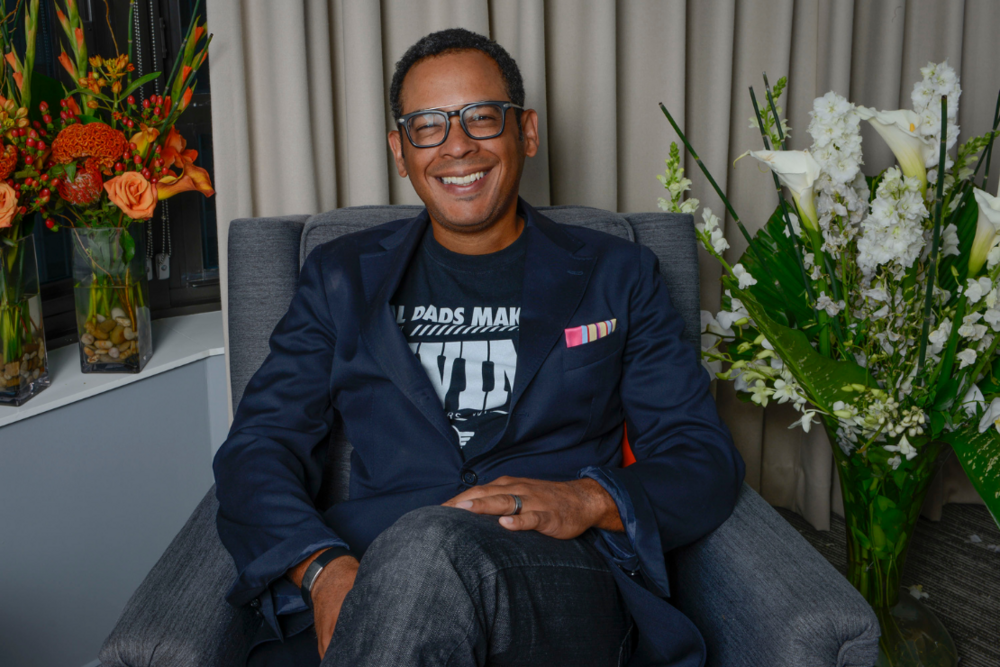 James is cofounder of the world's cutest twins, Thaddeus and Zoe. And Founder of WeMontage.com, the world's only website that lets you turn your digital images into removable wallpaper. James is the author of the book The More You Hustle, The Luckier You Get: You CAN Be a Successful ParentPreneur, and the CEO of the ParentPreneur Foundation, which empowers Black ParentPreneurs, so they can leave a legacy for their beautiful Black children.
ParentPreneur Foundation is a participant in the Accelerate Equity program of the Techstars Foundation in 2021.
01. Give us the elevator pitch for the ParentPreneur Foundation.
The ParentPreneur Foundation empowers Black ParentPreneurs, so they can leave a legacy for their beautiful Black children.
---
Give First Podcast: Listen to David Cohen talk with James Oliver about why he started the ParentPreneur Foundation, how he got it off the ground, and why it supports Black parent entrepreneurs. 
---
02. How does your organization create a more diverse and inclusive entrepreneurial ecosystem?
We have a community of Black ParentPreneurs, primarily U.S.-based, but with some international members. We look holistically at Black ParentPreneurs and impact their lives as both parents and entrepreneurs.
Our grants aren't prescriptive, meaning they can use them on whatever they need to improve their parenting lifestyle, spousal relationship, help their children, or improve their businesses.
If we can empower them to be better parents, spouses, entrepreneurs, and raise delightful children, the world will be a better place.
03. How will the grant from the Techstars Foundation be used to further the mission of your organization?
Assistance with fundraising and social capital raising will be passed directly to members of our community, so we can effectively execute our mission and scale up for global impact.
04. How did you come to do this work and why is it important to you personally?
In 2012, two days before I was to begin a tech startup accelerator, gener8tor, in northeast Wisconsin, we had to prematurely deliver my twins; they were three months early and weighed two pounds each.
The accelerator was a two-hour drive each way to Madison, and we were living 1,000 miles from friends and family. This was my introduction to being a ParentPreneur.
Being an entrepreneur is hard and being a parent while being an entrepreneur is incredibly hard. But being Black while being a parent and an entrepreneur is a level of difficulty most people simply cannot understand.
In order to address racial wealth inequality, we need to empower Black ParentPreneurs, so they can leave a legacy for their beautiful Black children.
05. What's one accomplishment that are you proud of?
I am proud to have supported thirty Black ParentPreneurs with $1K grants since we started the foundation in August of 2020.
Our Mighty Networks community has 1,300 members with whom I interact and support on a daily basis. In addition to grants, we pay for mental health therapy, virtual assistants, virtual tutors for their kids, LinkedIn profile consulting, business legal services, and more!
Come for the grants. Stay for the community. 
---
Donate now and advance equity through entrepreneurship with the Techstars Foundation.