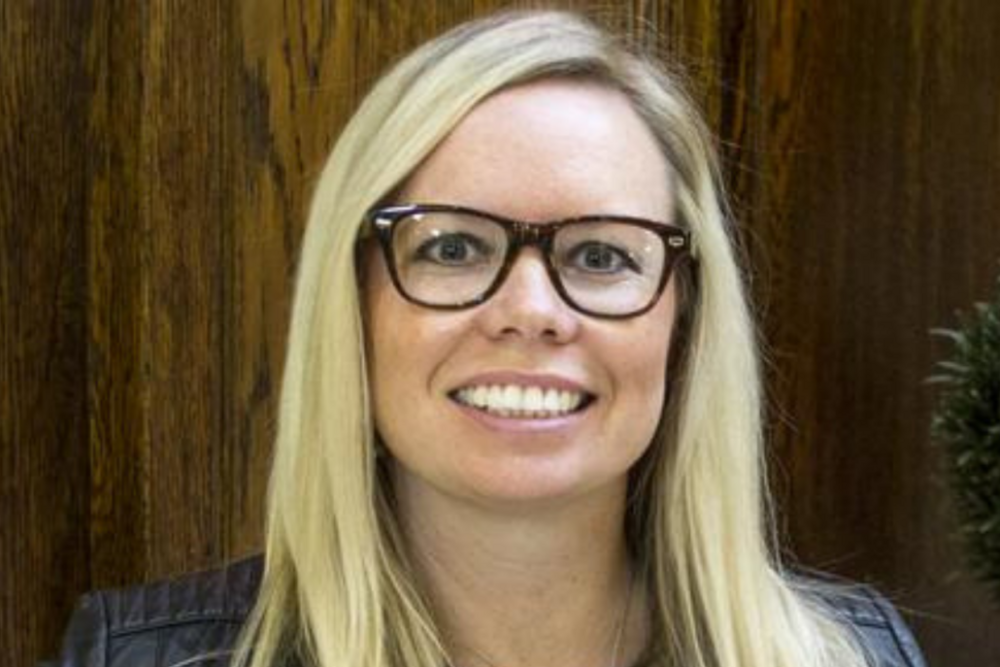 2-min Read
Kim Walsh serves as Global VP, HubSpot for Startups, a business designed to help startups grow and scale. She was formerly the Head of Enterprise Sales, West Coast for HubSpot in Cambridge, MA. Kim joined HubSpot in 2010. Since then, the company has grown from 800 to more than 60,000 customers and from 50 to more than 2,700 employees. As head of sales, Kim launched the GTM strategy, built the operating model and expanded the team, globally. Prior to joining HubSpot, Kim led global sales for a technology-based startup footwear company, SpringBoost. Kim has an MBA from Babson College and was a finalist in the MIT 100K business challenge. She grew up in Alberta, Canada and ventured to the United States on a soccer scholarship after playing for her country.
HubSpot for Startups is a Techstars Global Network Partner. They offer Techstars portfolio companies 90% off their software for the first year, 50% off in year 2 and 25% off every year after that. 
01. What made you want to create the HubSpot for Startups program?
Ever since HubSpot started in 2007, we wanted to serve startups and entrepreneurs. It wasn't until 2015, eight years later that we were able to put resources and a go-to-market motion around serving startups. We realized in 2015 that we likely had a product-market fit with startups, but our pricing and packaging were holding them back. We started out giving startups a discount in the form of a scholarship, and it's evolved today to a transparent discount for startups via our VC and Accelerator partnerships. 
Our mission with HubSpot for Startups is to help millions of startups grow. We are four years into the journey and spending the majority of our time doing three things for our community to drive impact. 1. Deepening relationships with partners. 2. Education and technology-focused sessions for startups. 3. Working to expand HubSpot for Startups to all parts of the globe, so any and all types of startups and entrepreneurs can gain access to HubSpot to run and grow their business.
02. Tell us about a time when you felt HubSpot for Startups really made a meaningful impact?
A specific time where I felt HubSpot for Startups made a meaningful impact was when we initially launched it to the world. Back in February of 2016, we rebranded, refocused, and launched HubSpot for Startups. We had a handful of partners during that time and the launch really solidified for me that there was demand out there. Startups wanted a platform to run their business on and wanted to use Hubspot, and it just wasn't possible due to our pricing and packaging. 
HubSpot as a business, and specifically both our CEO and Cofounder, love helping this community. Last year at our annual Inbound event we put on the first-ever Founders Day and the feedback was remarkable. When we hear from customers, founders, startups, underrepresented founders, and everyone in between that we have helped them in some way, via education, mentorship, technology or price, it just makes it all worth it :)
03. What are the biggest learnings from your career that you would want to share with the founder community?
Bring others along with you and don't be afraid to ask for help. 
Life is so much about what you do for others vs what you can do for yourself. 
The best piece of advice I got from a great female CEO — when people come into her office and feel stuck, her response to them is what have you or what can you do for others — try it. It pays dividends and you'll feel way better than you did before. Sometimes you just need some outside of your own head advice. 
The other is not to be afraid to ask for help. If you can have the mindset that everyone truly wants to help and enjoys helping it will make asking for help a little easier.  
04. What do you think HubSpot for Startups brings to the Techstars community that is truly unique?
HubSpot for Startups brings our mission-driven initiative to Techstars. We both have the same mission to help startups grow and we realize that only if and when the startup wins, we all win. That's what makes our partnership so valuable. 
HubSpot for Startups has invested in resources such that we not only give founders the tools to help them grow, but also spend time helping entrepreneurs build the technology and skills to help them grow and scale. 
Many of our team members have been founders of some capacity and HubSpot as a company, just 14 years ago, was a startup itself. We know what it is like to walk (or more likely sprint) in your shoes. In addition, because we offer Techstars companies 90% off our software in the first year, we really only make a return in year three. So it is baked into our program design that we don't succeed unless you succeed in the long term. 
As founders, you are making a bold decision to create something new and unique in the world, and we want to be part of growing your business with you.
05. What do you hope your personal legacy within the startup community will be?
One of my goals in life is to be seen as a trailblazer. So many people have helped me along the way, and I want to make sure I'm trying as hard as I can to do that for others. 
I love startups. Helping startups create something special, helping them take a huge risk, is something that inspires me every day to work with people like this. The builders, the risk-takers, are the ones who are going to change the world. It is gratifying to be in the company of the movers and shakers:)
---
Learn more about how to be a great mentor: read the Techstars Mentor Manifesto.