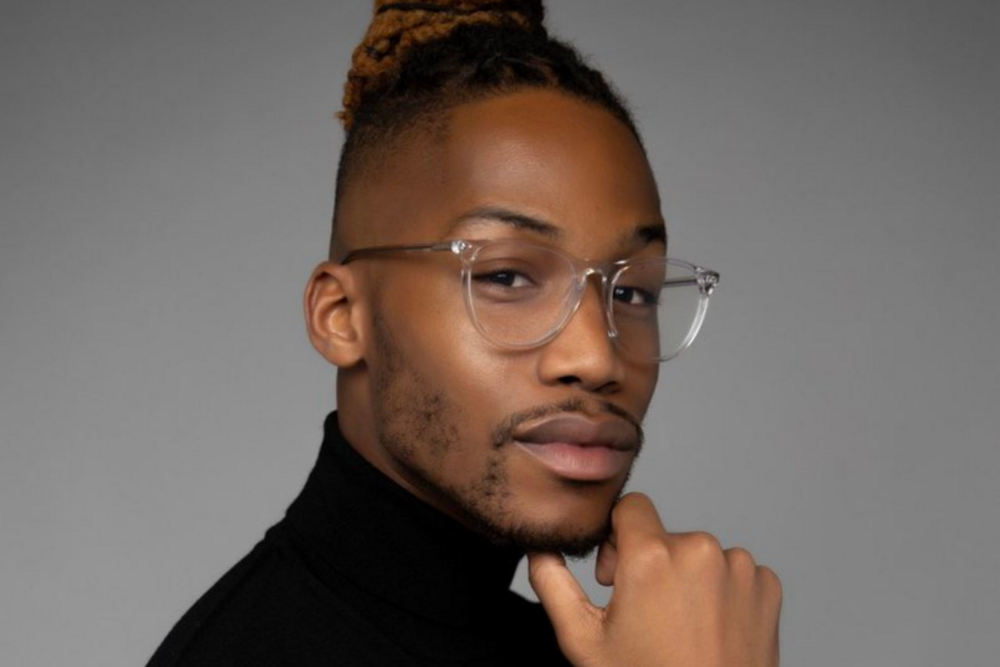 I am an Atlanta-based startup ecosystem builder and strategy & consulting analyst. I got my start in Atlanta almost six years ago, when I began my studies in marketing, innovation, and entrepreneurship at Morehouse College. After an internship, scholarship, and career experiences at Apple, I graduated in 2019 as a part of the historic class that technology investor Robert F. Smith surprised with a grant to eliminate our student loan debt. 
Over the last two years, I have helped publish the annual Startup Ecosystem Guide, hosted the Atlanta Startup Awards, and helped nominate a new set of diverse board members at Startup Atlanta. I also joined Accenture's Atlanta Innovation Hub as a strategy and consulting analyst. At Accenture, I support client teams with design thinking workshops, service design, and change management across financial services and nonprofit industries.
01. How did you get involved in Techstars Startup Programs?
I got involved with Techstars through my work at Startup Atlanta and a direct connection from Startup Atlanta's former Executive Director, Charlton Cunningham. When I received the invitation to help lead the effort, it was no-brainer for me because I enjoyed previous programs like Techstars Startup Weekend Atlanta and global startup showcases. 
02. How have Techstars Startup Programs impacted your life?
Helping organize Startup Week Atlanta was a brilliant exercise in building community and educating the masses in a time when it was needed most. Through organizing this program, I was able to execute on my vision of recreating the serendipitous experiences we all missed from in-person programming. This was an incredible challenge of finding the balance of leading collaboration among the event's 20 co-organizers and 100+ guest speakers, while sparking new connections among the 1,300+ attendees. This experience definitely gave me a new perspective and a new model for building community through a virtual medium.
03. Why are you passionate about entrepreneurship?
I am passionate about ventures that accelerate corporate social responsibility, that promote access to technological education, and that connect resources to support entrepreneurship in emerging markets. These areas are important to me because they address specific areas that help uplift my community while also adding value across the numerous stakeholders who offer resources to support.
04. How else are you involved in your community's startup ecosystem? 
During college, I got a first hand experience seeing how resources and capital flowed in Silicon Valley and noticed the gap of coordination in Atlanta. With the financial freedom to focus on my passions, I returned and began working in Atlanta's startup scene after being appointed as Community Coordinator by members of the Startup Atlanta board, which is comprised of business leaders across the public and private sectors such as Invest Atlanta, Metro Atlanta Chamber, Silicon Valley Bank, and Clark Atlanta University. In my pursuit to find harmony in this work with my career at Accenture, I also volunteer as an Accenture Ventures Ambassador, helping our leadership and talent grow it's presence and relationships with the startup community. In 2020, I received the honor of joining HBCU.VC's 31 Under 31.
05. What's next for your community's entrepreneurship ecosystem?
Jay Bailey at the Russell Center for Innovation and Entrepreneurship said it best, I think it's time for us to become "The First Atlanta." With the great migration that has happened as a result of COVID-19, Atlanta has become poised to become an epicenter for technology entrepreneurship and innovation in the south. With our local focus on uplifting our underrepresented communities, I look to Atlanta's startup ecosystem to create a model for other communities on how to create conditions for entrepreneurs of all backgrounds to survive and thrive.