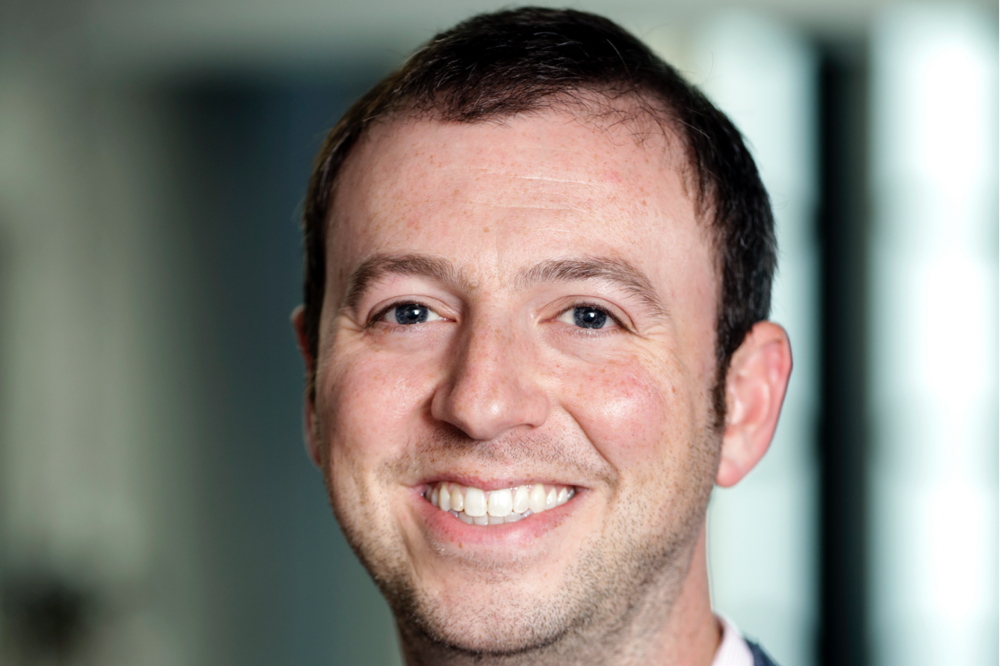 3-min read
Matt Kozlov is the Managing Director of the Techstars Starburst Space Accelerator. Previously he was the founding Managing Director of The Cedars-Sinai Accelerator in Partnership with Techstars, which to date has helped 28 rapidly growing healthcare tech companies commercialize and raise capital. Graduates include: Tasso Inc., AppliedVR, Deep6 AI, Well Health, and Silversheet (acquired by AMN Healthcare). Prior to joining Techstars, Matt was the Head of Corporate Development at Telesign, a leading antifraud firm and one of LA's fastest growing technology companies (acquired by BICS).
01. What are the key elements you look for when sourcing startups for the Techstars Starburst Space Accelerator?
We're looking for phenomenal teams tackling important problems with applications in commercial, civil, and military space. We're not afraid of bold, big ideas or "hard tech" if the team is fantastic and already making progress. There does need to be a viable business model, though, and clear ways the company can move their business forward today.
02. What are some of the biggest learnings from your career and entrepreneurial journey that you bring to being a Techstars MD?
A+ teams can adapt their business and find a path forward even in the grimmest of times. Grit, passion, commitment, and creativity are essential qualities in a founding team. I also believe that when a corporate or government entity engages with a startup in the right way, magic can happen. Product/market fit and scale can accelerate dramatically. A successful implementation with an important customer can have an unexpectedly large impact on a company's sales pipeline and investor interest.
03. Describe a situation with a startup founder or team where you felt like you made a difference.
The magic of my job is that every day I get to help incredible founders who are solving some of humanity's greatest challenges in healthcare and aerospace. Helping these companies find investors who believe in their mission and can join us on the next leg of their journey is deeply satisfying. Equally satisfying, though, is helping a company get through a particularly rough patch, whether it's almost running out of capital, parting ways with a cofounder, or facing the need to pivot or peril. When I can help a company pull through one of these rough patches and come out stronger on the other end, I feel deeply thankful for their trust and that I get to do what I do.
04. What do our partners, Starburst, NASA's Jet Propulsion Laboratory, U.S. Air Force, Lockheed Martin, Maxar Technologies, SAIC, and Israel Aerospace Industries North America, bring to the accelerator?
Each of our partners brings a different perspective on the Space sector: commercial, military, civil. Together, our partners help founders truly understand their market opportunity and how to pursue each segment. Through commercial partnerships, grants, and pilots, our partners also provide the early customer traction and validation that allows our companies to reach the next level in their growth.
05. What is your favorite thing about the space startup scene?
Space startup founders are among the most passionate, deeply technical, smartest people I've ever met. In our past program, almost every company had at least one PhD on their team! When I go to work every day, I know I'm going to be the dumbest person in the room, and I LOVE IT! But more importantly, the problems our founders are solving have global impact: improving access to clean energy, reducing water waste, improving crop yields. Space isn't just about exploration beyond Earth, it's also about understanding and protecting our precious planet.
---
Learn more about Techstars accelerators and see which ones are accepting applications now.