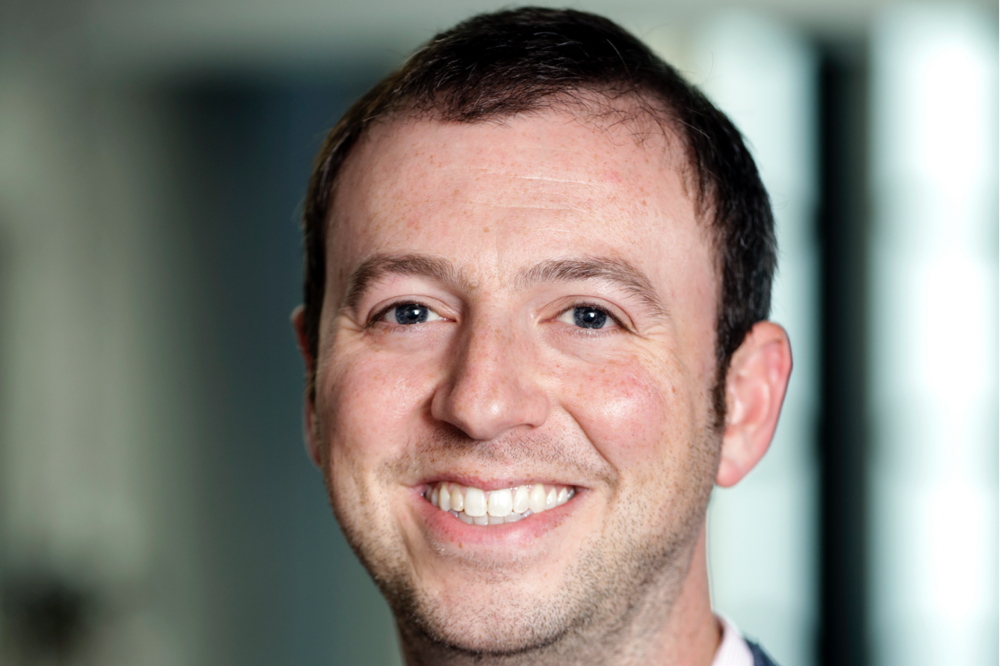 Matt is the Managing Director of the Techstars Los Angeles Accelerator. Previously he was the founding and Managing Director for both the Techstars Starburst Space Accelerator and The Cedars-Sinai Accelerator in Partnership with Techstars. He has invested in close to 50 rapidly growing deep tech and healthcare tech companies. Graduates include: OrbitFab, Morpheus Space, Pixxel, Tasso Inc., AppliedVR, Deep6 AI, Well Health, Silversheet (acquired by AMN Healthcare) and NarrativeDX (acquired by Press Ganey). Prior to joining Techstars Matt was the Head of Corporate Development at Telesign, a leading antifraud firm and one of LA's fastest growing technology companies (acquired by BICS). Previously he was CEO of Moonshark, a venture backed by Creative Artists Agency (CAA) and Qualcomm bringing to market original mobile entertainment. He has also worked at Sony Music Entertainment (VP, Web & Mobile Products), Yahoo! (corporate strategy, product development) and Bain and Company (management consulting). He graduated from Harvard, where he studied economics.
01. What are the key elements you look for when sourcing startups for the Techstars Los Angeles Accelerator?
I'm looking for companies solving "problems worth solving." I love working with founders who are deeply passionate about solving a societal pain point, something that even if partly solved, will markedly improve the human condition. While my personal interests skew towards healthcare, wellness, aerospace, energy, robotics, and entertainment, I'm also keen to back passionate founders in FinTech, mobility, logistics, education, and CPG. All of these are categories where LA excels.
02. What are some of the biggest learnings from your career and entrepreneurial journey that you bring to being a Techstars MD? 
A+ teams can adapt their business and find a path forward even in the grimmest of times. Grit, passion, commitment, and creativity are essential qualities in a founding team. I also believe that when a corporate or government entity engages with a startup in the right way, magic can happen. Product/market fit and scale can accelerate dramatically. A successful implementation with an important customer can have an unexpectedly large impact on a company's sales pipeline and investor interest.
03. Describe a situation with a startup founder or team where you felt like you made a difference. 
The magic of my job is that every day I get to help incredible founders who are solving some of humanity's greatest challenges (to date, in healthcare and aerospace). Helping these companies find investors who believe in their mission and can join us on the next leg of their journey is deeply satisfying. Equally satisfying, though, is helping a company get through a particularly rough patch, whether it's almost running out of capital, parting ways with a cofounder, or facing the need to pivot or peril. When I can help a company pull through one of these rough patches and come out stronger on the other end, I feel deeply thankful for their trust and that I get to do what I do.
04. What does Give First mean to you and how do you apply it in your work and life?
I first learned about "Give First" as a mentor for the Techstars Disney program in 2014 and have been mentoring as many Techstars programs as possible ever since. I also mentor startups participating in some pretty fantastic non-Techstars programs as well (like KidsX and Patriot Bootcamp). Having worked across a variety of industries (entertainment, mobile gaming, cybersecurity, healthcare, aerospace) I've met some truly wonderful, interesting and accomplished people, and whenever I meet a great founder I can usually come up with a handful of introductions that can really move the needle for the company. I also love helping companies refine their product and go-to-market strategies and think critically about their own business. Frankly, I'm one of the luckiest people in the world in that I get to basically #GiveFirst for a living! 
05. What is your favorite thing about the Los Angeles startup scene? 
I love LA. Our city is a vibrant, beautiful, rapidly changing, multi-cultural, multi-industry community. I believe fervently in its value as a region not only rich with incredible investment opportunities, but also as a city that can attract and nurture companies not yet here.
We are a community of wildly diverse startups run by diverse, passionate, creative, and highly technical teams. To put LA into perspective, if the Greater LA region were a state, we'd have a higher population than 46 states! We are a melting pot of cultures, and our culture as a city reflects that (art, literature, cuisine, TV, film, music…). Techstars LA has always worked hard to ensure that the companies accepted to our program reflect the population of this community. I intend to continue and build on this strategy.
---
Learn more about the Techstars Los Angeles Accelerator here.
Learn more about Techstars accelerators and see which ones are accepting applications now.