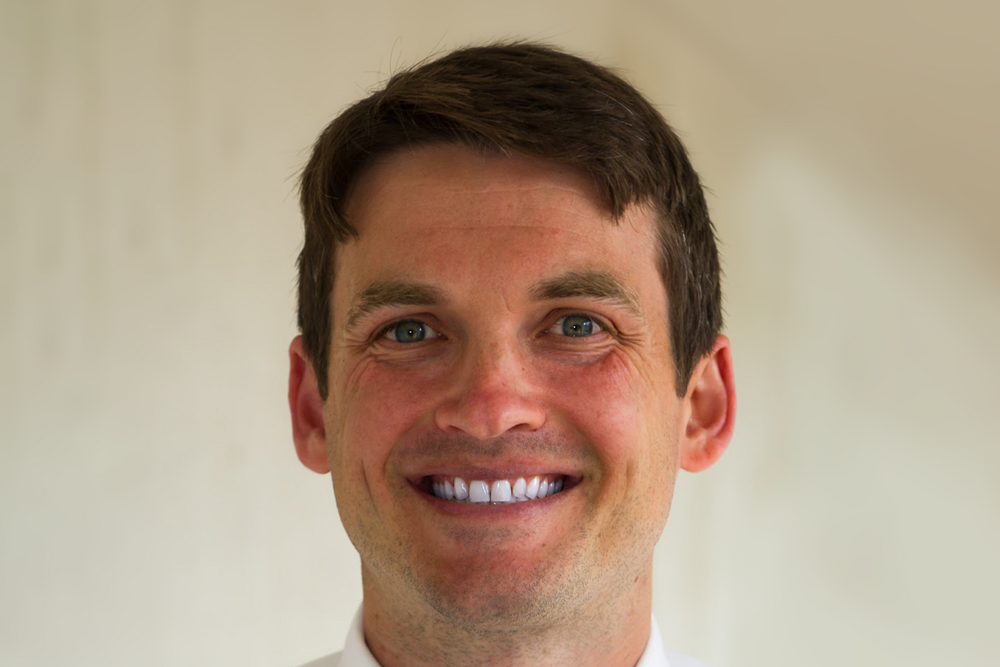 2-min read
Matt Miller is the Managing Director of the UnitedHealthcare Accelerator Powered by Techstars . Matt's background involves a diverse range of pursuits: wilderness guide, startup founder, investor, mental health professional, and behavioral scientist. After his PhD, he worked for health tech startups prior to joining Johnson & Johnson where he promoted health outcomes through digital interventions. He joined Techstars in 2019 after a stint as VP of Behavioral Science at StayWell where he led research, health coaching, and product development. Outside of his work as Managing Director, Matt is a sucker for travel adventures, spending time in nature, and eating food in restaurants where no one else speaks English.
01. What are you looking for in startups for the UnitedHealthcare Accelerator Powered by Techstars?
We focus specifically on sourcing the world's best and brightest digital health innovators. When looking for startups, I screen to find teams addressing large unmet needs with the internal technical and strategic talent required to iterate quickly. I will also test for executional ability by doing a series of interviews over the course of several weeks before narrowing down my favorites. Teams that have strong founder-market-fit and work well together always rise to the top of my list.
02. What are some of the biggest learnings from your career and entrepreneurial journey that you bring to being a Techstars MD?
I've been a founder and an early stage health-tech startup employee, both of which give me an intimate understanding of the challenges that accompany entrepreneurship in this vertical. I've worked at large health corporations, giving me the knowledge for how enterprises function and how best to position startups for partnership. And I've been an active angel investor for many years, giving me first-hand awareness of how investors approach prospective investments in the digital health space. The synergy between these professional experiences is what allows me to thrive as a Techstars healthcare accelerator MD.
03. What does our partner, UnitedHealthcare, bring to the accelerator?
UnitedHealthcare is a true partner in every sense of the word. They help set the strategic agenda for each class. They bring subject matter experts and senior executives to act as mentors for our companies. They also actively make introductions on behalf of startups to internal leaders from throughout their company along with contacts at strategic partners. Simply put, UHC is fantastic to work with.
---
Learn more about how Techstars mentors work: read the Techstars Mentor Manifesto.
---
04. What is your favorite thing about the Minneapolis startup scene?
Thriving entrepreneurial culture in a cosmopolitan area with tons of beautiful lakes, a low cost of living, a highly educated workforce, and immediate proximity to many of the world's best health systems and biggest health companies. There is no better place to build a health technology startup.
05. If you could have coffee with any entrepreneur, who would it be and why?
Oprah Winfrey. In the midst of extreme adversity throughout much of her early years, she stuck with her passion and eventually created an entirely new category. Oprah is a force.
---
Learn more about the UnitedHealthcare Accelerator Powered by Techstars here.
Learn more about Techstars accelerators and see which ones are accepting applications now.