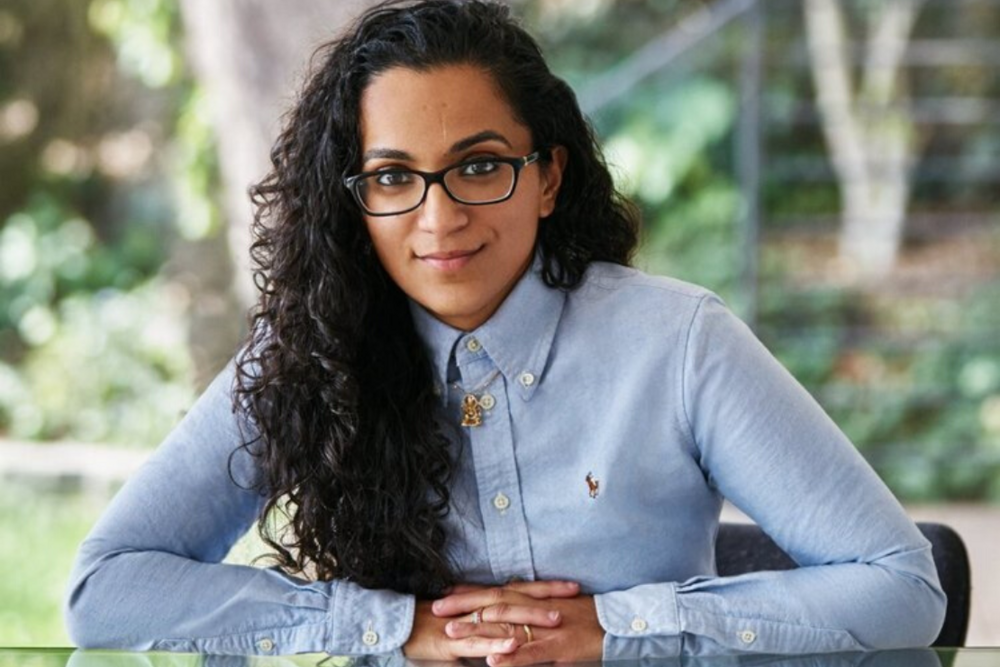 5-min read
Sonya Passi is the founder and CEO of FreeFrom, a national organization on a mission to create pathways to financial security and long-term safety for survivors of gender-based violence. Sonya has been a domestic violence activist since she was 16 years old. Before founding FreeFrom, she launched the Family Violence Appellate Project while earning her law degree at UC Berkeley. For her work in the field, Sonya was listed in Forbes' 30 Under 30 Class of 2017 For Law and Policy and is an Ashoka, Roddenberry, DRK and New America CA Fellow. 
FreeFrom received a grant from the Techstars Foundation for 2020.
01. Give us the elevator pitch for FreeFrom.
One in three women and one in two trans people experience domestic violence in their lifetime. The #1 reason survivors of domestic violence stay in or return to abuse is financial insecurity. The stark reality is that experiencing violence is incredibly expensive and survivors are left to shoulder these costs alone. FreeFrom's mission is to create pathways to financial security and long-term safety with and for survivors of gender-based violence so they can live free from abuse.
The COVID-19 pandemic has confined most people to their homes. But home isn't a safe place for everyone. As survivors are isolated with their harm-doers, incidences of domestic violence have doubled in the U.S. COVID-19 did not cause this problem — survivors have long been trapped as a result of the financial devastation wrought by economic abuse and the cost of being harmed. The pandemic has instead illuminated the devastating lack of infrastructure and ecosystem in the U.S. to support survivors' financial security and long-term safety.
FreeFrom's work is to build that ecosystem of support, and we do this through a holistic, three-pronged approach: 
Capacity Building – integrating financial capacity building services into the existing domestic violence movement; 

Innovation – providing financial capacity building services directly to survivors through technology and innovation; and 

Systems Change – removing structural obstacles to survivors' financial security.
02. How does your organization create a more diverse and inclusive entrepreneurial ecosystem?
People who have survived violence are extremely resourceful and have found innovative ways to survive. The spirit of resourcefulness is what leads survivors to entrepreneurship. 
Additionally, survivors turn to entrepreneurship because employment is difficult to sustain after experiencing abuse. However, traditional entrepreneurship programs struggle to understand the economic challenges of survivors and support this underrepresented group.
Through our Survivor Wealth and Wellness training, FreeFrom equips service providers who work with survivors day-to-day with entrepreneurship basics from selecting a business idea, to business planning, marketing, credit building, and financial management. The end goal of this 12-month entrepreneurship educational program is that service providers are able to offer entrepreneurship support to their clients so that instead of pushing survivors into employment that may not fit the survivors' needs, they can support them in building income in a way that honors their individual power and skills.
03. How will the grant from the Techstars Foundation be used to further the mission of your organization?
The Techstars Foundation's generous contribution will allow us to expand our Survivor Wealth and Wellness training program to include more service providers across the country. In 2020 so far, we have enrolled 80 new participants from two cities this year, with more than 30 additional trainees in the pipeline. When these advocates feel confident in their ability to support survivors in starting and growing their own businesses, they are able to further support them in reaching their financial goals and thriving free from abuse.
04. How did you come to do this work and why is it important to you personally?
FreeFrom is a proudly queer and people of color-led organization. Our staff are survivors themselves, bringing unique experiences, insights, and a drive to end the cycle of violence. Through our own experiences with abuse, we have realized the devastating reality for survivors throughout the country and the shortcomings of an underfunded and overworked system. We have committed ourselves to innovating tangible solutions that truly address survivors' needs and center and honor their power and experience in surviving.
05. Tell us the story of a specific entrepreneur you are proud to have supported.
Indian is a past client of FreeFrom's entrepreneurship program and the founder of PACT Body Care. Her body care products are featured on our online store, Gifted by FreeFrom. For the first 2.5 years of operating her business, Indian was making all her products at home, in her kitchen, with her two toddlers. She dreamed of one day working with a manufacturer to produce her products in larger quantities so that more people around the nation can experience PACT Body Care. Due to the recent pandemic, her natural hand sanitizers became extremely popular and were selling quicker than she could make them. Indian has fulfilled over 15,000 orders of hand sanitizer since the pandemic began! Due to this demand, she was able to achieve her dream of working with a manufacturer and began to produce her natural products at a larger scale. 
Here is what Indian had to say about her entrepreneurship journey:
"Three years ago, I was struggling to balance a hectic and difficult custody battle with my ex-husband and maintain a steady income. My therapist kept telling me that I needed to focus on my healing, but I told her that money is what I really needed to get through this difficult time. A week later, she introduced me to FreeFrom.
"For years, I helped other people create beauty products, and I wanted to create my own. FreeFrom helped me put together a timeline, choose a name for my business, launch my first products and acquire my first customers. They even got me pro bono legal services!
"Since I've started selling my products through Gifted by FreeFrom, my income has more than doubled, and my confidence has grown tremendously. Before now, I moved through my custody battle feeling disappointed in myself, and like I had nothing to show when it came to supporting my sons. Now, I walk into court with confidence. I know that I am powerful, that I am a great mother, and I have the financial backing to prove it."
---
Donate now to support the Techstars Foundation, which empowers underrepresented entrepreneurs.