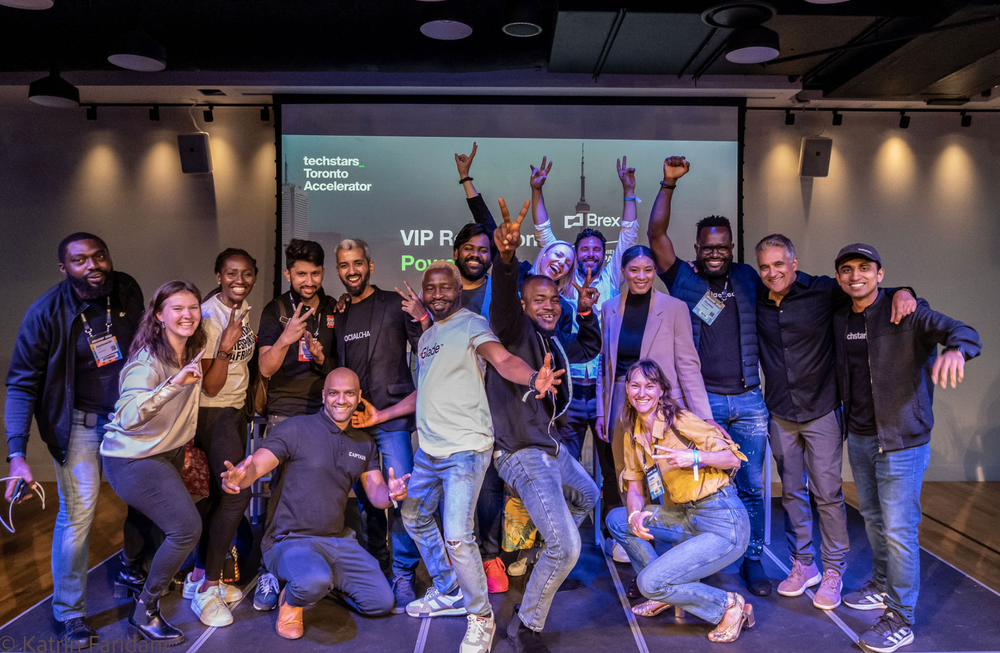 2-min read
Sunil Sharma is the Managing Director of the Techstars Toronto Accelerator, Techstars' first accelerator program in Canada. Previously, Sunil was founder of Extreme Startups, managed a Canadian Consulate in California, and worked as a venture capitalist.
01. What are the key elements you look for when sourcing startups for the Techstars Toronto Accelerator?
Toronto has quickly become a destination city for founders, investors, and innovators from around the world in part due to the strong country brand that is Canada. Immigration has played an incredibly important role in Canada and in Toronto in particular with more than 50% of the city's population being foreign-born. That has led to a recruitment strategy that focuses on the diversity of entrepreneurs both in Canada and from abroad.
02. How have learnings from your career and entrepreneurial journey helped you be a successful Techstars MD?
Early-stage investing is really about people—discovering them, sensing the talent and drive within, and envisioning the outcomes that they will build. As such, my journey as a diplomat, as an investor in 100+ startups, and as a globalist has led me to refine my ability to sense the inherent potential within aspiring entrepreneurs irrespective of cultural background, gender, or age.
03. Describe a moment/situation with a startup founder or team where you felt like you made a difference.
I often see my job primarily as a connector and one of my skills is to "connect-the-dots" at opportune moments. As such, I have many examples of spontaneous moments where person-to-person connections are made which have resulted in material outcomes including investment, key hires, customers… even marriage!
04. Why is growing diversity in entrepreneurship so important to you?
Statistics show that an incredibly high percentage (the majority) of the world's fastest growing startups are now created by diverse founders, in Silicon Valley and in other important hubs around the world. Diverse founders correlate to more successful companies and outcomes for employees, shareholders, and society. Techstars as an organization takes diversity to heart (we even have a senior VP of Diversity and Inclusion) and my own instincts and philosophy align with these values.
05. What is your favorite thing about the Toronto startup scene?
The excitement and buzz in Toronto has risen sharply over the past 10 years that I have lived here. Downtown is safe and vibrant and teeming with life. The food scene has arrived and the nightlife rivals any major city in the world. Sports have captivated the nation (and beyond just hockey—the Toronto Raptors are the NBA world champions) and pop culture, music, and film are at the top of the global charts (Drake, The Weekend, Justin Bieber, Shawn Mendes...).
The startup scene is in the middle of all of this action and has allowed for an incredibly rich lifestyle for the jet-set entrepreneurs who call this city home. Recently our startup scene has been rewarded with the arrival of the Collision Conference (part of the Web Summit) which has instantly made Toronto home to the most important (and largest) tech/startup gathering in all of North America. It is an opportunity to put Toronto's startups on the world stage, all without leaving home.
---
Learn more about the Techstars Toronto Accelerator here.
Learn more about Techstars accelerators and see which ones are accepting applications now.