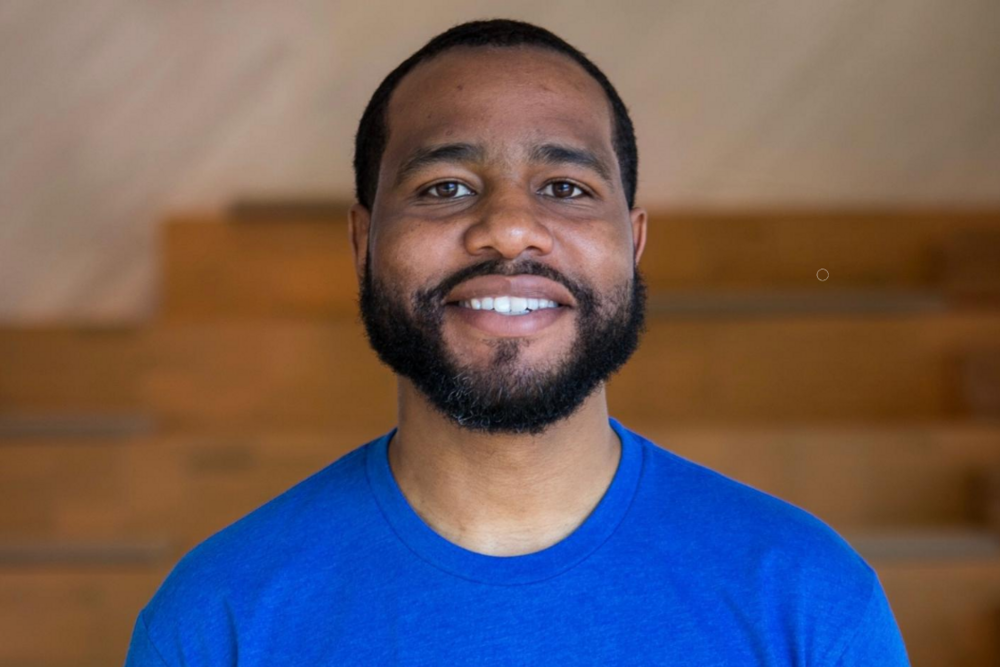 Travis Holoway is the Cofounder and CEO of SoLo Funds, a mobile lending exchange that connects lenders and borrowers for the purpose of providing more affordable access to loans under $1,000. Borrowers get fast access to loans with no surprise fees or compounding interest, and lenders earn appreciation tips for helping others through financial hardship. 
Today, SoLo is one of the fastest-growing fintech companies in the country. Prior to founding SoLo, Travis built his career in the financial services industry as a financial advisor. Travis has been quoted in various publications and websites, including CNBC, Forbes, American Banker, and the LA Business Journal. Travis resides in Los Angeles, CA. SoLo Funds completed the Techstars Kansas City Accelerator in 2018. 
01. Why are payday loans such a problem? 
Payday loans create debt traps for some of our community's most vulnerable but valuable citizens. Many teachers, social workers, and even our U.S. military soldiers often fall victim to predatory lending as many of them don't earn enough to live in our nation's more expensive metropolitan areas. Payday Lenders typically charge 400% interest rates on average. Even though the average borrower takes eight loans per year, the loans are never reported to positively impact credit scores. In essence, payday loans can only hurt a borrower's credit score while continuing to dig deeper financial holes that are extremely difficult to escape from. 
02. What communities do payday loans impact most? 
Women are the most frequent users of payday loans, making up 52% of payday users. Single-parent households are forced to turn to predatory lenders for basic necessities or even the smallest emergencies. Both rural and inner-city communities are also heavily impacted as these communities often lack traditional financial institutions and people are forced to use expensive check-cashing institutions, payday/title lenders, and pawn shops. Small community banks are extremely selective when it comes to lending and still don't lend small dollar amounts. This scarcity creates opportunities for predatory lending alternatives to target and monopolize the market in these communities. 
03. With SoLo Funds, anyone can become a lender — but unlike predatory payday loans, SoLo doesn't charge interest. What's in it for the lender?
Lenders can earn industry-leading returns on the platform. Borrowers offer returns to each lender in the form of a "Tip." The tip is not an imposed fee and is set by the borrower, but lenders are aware of the return they will make in advance of funding a borrower's request. Most importantly, lenders have the ability to offer a helping hand to someone who really needs it. In a post-COVID world full of layoffs, furloughs, and reduced working hours our lenders are helping their communities through unprecedented financial times. 
04. Why are loans like this important during the COVID-19 pandemic? 
These loans are extremely important because the financial impacts of COVID-19 have been detrimental. Industries such as retail and hospitality have been decimated but unfortunately, bills don't stop coming. We find that borrowers on our platform are simply trying to cover basic necessities like rent, groceries, medicine, gas, and utility bills. If it weren't for SoLo and our phenomenal lender community many people would be forced to go without these basic needs. 
05. What inspired you to found this company? 
I was uniquely familiar with the problem SoLo is solving today. The inspiration for SoLo (Social Loans) originated when I began receiving requests from friends and family for small loans. I quickly realized that loans from family and friends are often the only alternative to predatory forms of lending, such as payday loans that charge an average of 400% in interest. 
After realizing that capital scarcity problems were not solely unique to the minority communities that I was familiar with and that 78% of the country lived paycheck to paycheck I knew something had to be done to provide more equitable access to small-dollar capital. The majority of Americans are just one financial surprise away from being forced to turn to predatory lenders due to factors such as wage stagnation, wage fluctuation, and lack of emergency savings. COVID-19 is highlighting problems that were already in existence prior to its existence and it's devastating the lower-middle and lower class. 
Today, the SoLo Funds team is on a mission to prove that financial collaboration is an effective alternative solution for affordable small-dollar loans.