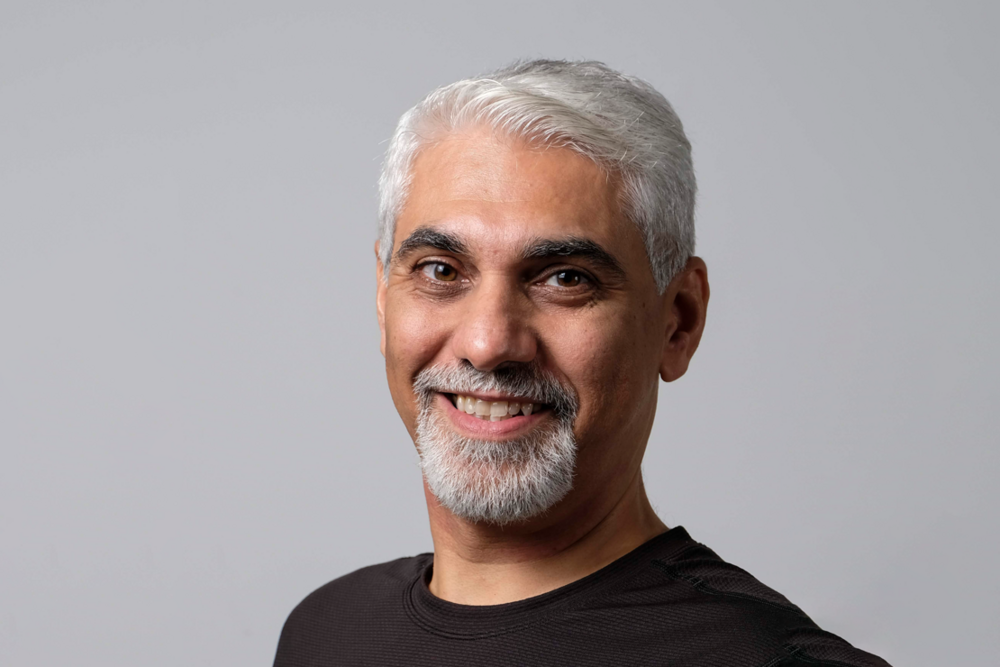 As a Techstars Managing Director, Vijay Tirathrai has launched three corporate partner programs in the Middle East; including Dubai, Abu Dhabi, and now, Riyadh, with the Riyadh Techstars Accelerator. Over the course of four programs, he is now managing an investment portfolio with a global mix of more than 40 technology companies.
Prior to his role with Techstars, Vijay founded several businesses in Asia and was a pioneer in his field; including founding a cycling helmet manufacturing, association and events management company, and corporate venture capital firm. Earlier in his career, he served leadership roles in a leading fashion retailer and large-scale garment manufacturing across Asia. He was the former Global CEO and Chairman of the Entrepreneurs' Organization (EO), Trustee of Richmond University, and served on boards of numerous for-profit and nonprofit organizations. 
Vijay is an avid cyclist and an explorer of world heritage sites - He has traveled to more than 60 countries and has lived in Abu Dhabi, Dubai, Washington D.C, London, Hong Kong, Singapore, and Kuala Lumpur. His lifelong mission has been to help other entrepreneurs succeed by mentoring and connecting people across the world.
01. What are you looking for in startups for the Riyadh Techstars Accelerator? 
We're looking for founders who are passionate about their vision and have insightful knowledge in their chosen field. The Kingdom is undergoing an unprecedented economic transformation impacting all sectors and the startup ecosystem is witnessing explosive growth as a result. I am keen on startups' ability to be a driver for disruption and the impact they can have. Bottom line, I am seeking would-be local champions with global ambitions from the region with whom I can be excited to partner. 
02. What are some key qualities you look for in an entrepreneur as an early indicator of probable success?
I tend to look for signs of passion in just about any areas of their life's journey. I am not concerned with past failures, in fact, (depending on an individual's response) it is a good learning moment that proves resilience to adversity. Great entrepreneurs are stubborn, relentless in fixing something that often many of us don't see. I don't look for straight lines, which in reality rarely exist. I look for a pattern that will lead to success by connecting the dots. It's a leap of faith investing in startup founders, so one quality I believe they must have is the demonstrable ability to execute a vision. Their passion should be infectious and I should get excited by it.  
03. Why are you taking on the role of Techstars MD for this accelerator? 
I am deeply passionate about startups, so much so that I have made it my lifelong mission to help entrepreneurs to succeed through mentoring and making the right connections around the world. I bring over 30 years of experience in building businesses from startup to scale and have a strong track record in manufacturing products and bringing them to market through distribution and retail. With over seven startups, I also have experienced a number of valuable failures - stories that I share so that other entrepreneurs can avoid the same pitfalls. I am an effective communicator in distilling complex problems into simple prognosis that helps entrepreneurs gain clarity. Finally, I help entrepreneurs with my extensive global network to make connections faster. 
04. Describe a situation with a startup founder or team where you felt like you made a difference. 
Where do I begin? It's almost a daily occurrence, especially during in-program. One such incident occurred with a founder excited to close a Term Sheet from a VC at a $6M valuation. I persuaded him to delay accepting the offer and work with me through the program to create more value for his company. I was confident in my mind that come Demo Day he could get a better deal. So I helped him connect with selected VCs and coached him through the negotiation process. Bottom line, 3 months later, he closed a $2M Seed round at a valuation of $17M that's 3x more than what he originally expected.  
05. What do our partners Ministry of Communications and Information Technology (MCIT) and Raed Ventures bring to the accelerator?
We are truly fortunate to have two incredible partners in the Riyadh Techstars Accelerator.  MCIT is driving the digitization of the Saudi economy and is aggressively promoting entrepreneurship and supporting micro-small enterprises. They have unparalleled access with both public and private sectors including supporting foreign companies getting set up with all the relevant approvals and incentives. 
Raed Ventures is a pioneering Venture Capital in MENA. It is backed by an experienced team that will support our startups with their knowledge on fundraising in the region and potentially lead other investors to follow-on rounds. In addition to the fundraising, Raed will provide help in accessing new markets, and provide access to Raed+, Raed's perks program. I am excited to lean in on Raed's team for their keen insights into the best investment opportunities.