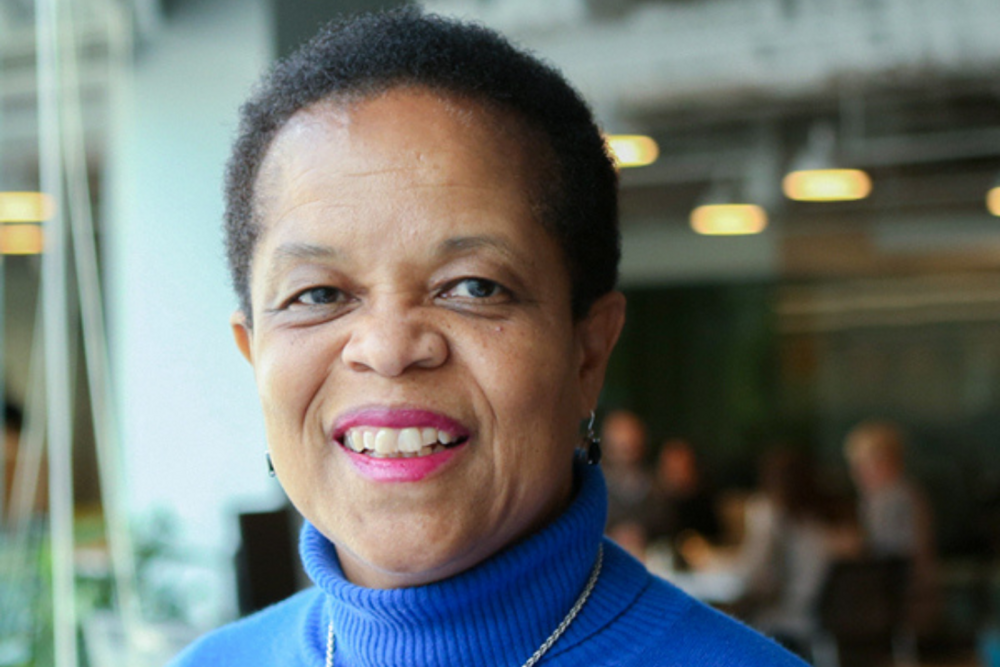 Willa Seldon is a Senior Advisor to Black Ambition and partner at The Bridgespan Group, a global social impact advisor that works with mission-driven leaders, philanthropists, and impact investors to achieve breakthrough results in addressing society's most important challenges and opportunities. At Bridgespan, she leads the workforce and economic opportunity area. Willa's clients include the Low Income Investment Fund, Mercy Housing, OneTen, the Rockefeller Foundation, Silicon Valley Community Foundation, and StriveTogether. 
Over the past nine months, Willa has worked closely with Pharrell Williams and I AM OTHER to design and launch Black Ambition, a non-profit initiative working to close the opportunity and wealth gap for Black and Latinx people through entrepreneurship. 
01. What does Black Ambition hope to achieve? 
According to Fast Company, women of color opened nearly 90% of net new women-owned businesses in 2019. We know this is more than a trend — Black and Latinx consumers represent a nearly $3 trillion market. Black Ambition will provide both high quality mentorship and early stage capital, with prizes up to $1M, to Black and Latinx entrepreneurs. By investing in great companies and partnering with high profile creatives, brands and others, Black Ambition is excited to help change perceptions in the investment and banking community of who is "investment-worthy." 
"Pharrell knows America can do better."
02. What inspired Pharrell Williams to create Black Ambition? 
Pharrell Williams founded Black Ambition in the hopes we can create greater prosperity and give Black and Latinx entrepreneurs the opportunity to fulfill their dreams and ambitions. While Pharrell has been planning this initiative for years, he sees now as the time for people and companies to follow through on their commitments to diversity and equity, including working towards a recovery that includes economic opportunity for people who have not been given a fair chance at success. It's not good enough that only 3% of VC-backed founders are Black or Latinx. Pharrell knows America can do better. Black Ambition intends to invest in, support, and celebrate Black and Latinx ingenuity, determination, and entrepreneurial success. 
03. Why is Black Ambition focusing on HBCUs?
The Black Ambition HBCU prize will inspire and attract a growing number of students and recent alums to pursue entrepreneurship, seeding the next generation of successful Black and Latinx wealth generators and employers. Nearly 20% of Black college graduates come from Historically Black Colleges and Universities that collectively educate ~300,000 students every year. HBCUs are vital engines of economic opportunity and have rich legacies to build on, educating an outsized share of Black leaders in many fields. While talent and ideas are equally distributed, opportunities are not. Black Ambition is excited to partner with HBCUs to advance entrepreneurship in their institutions and will award $75,000 to the HBCU that fields the top prize winner of the Black Ambition HBCU prize.
04. What do you hope this initiative will achieve? 
Over the past several years, there has been more recognition of disparities in access to capital due in large part to the work of leaders and organizations who have been advocating on this front, including Echoing Green, Camelback Ventures, and Kapor Capital. I hope this initiative leads to greater commitment in the venture and banking communities to investing in and lending to Black and Latinx businesses. 
Sometimes investors want to do more but aren't sure how, and that's where Black Ambition comes into play. Not only can investors provide financial capital to Black Ambition prize applicants, but they can also provide the essential mentorship and connections that are so crucial to successful entrepreneurs. By providing entrepreneurs with the support they need, we can change the perception of who is seen as "investable," and pave the way for many more Black and Latinx entrepreneurs.
05. I'm interested in supporting Black Ambition. How can I get involved? 
We are excited to work with you — please join us! There are a variety of ways to support Black Ambition: 
Spread the word about the opportunity to apply to ventures that have Black and Latinx members of the founding or leadership team. Please direct interested applicants to our website where they can learn more about eligibility and the application process.

Become an application reviewer and help identify promising applications from ventures across the country. To learn more, click here.

Serve as a mentor or guest speaker to selected semi-finalists. To learn more, click here. 
If you have any other questions, please reach out to info@blackambition.org.