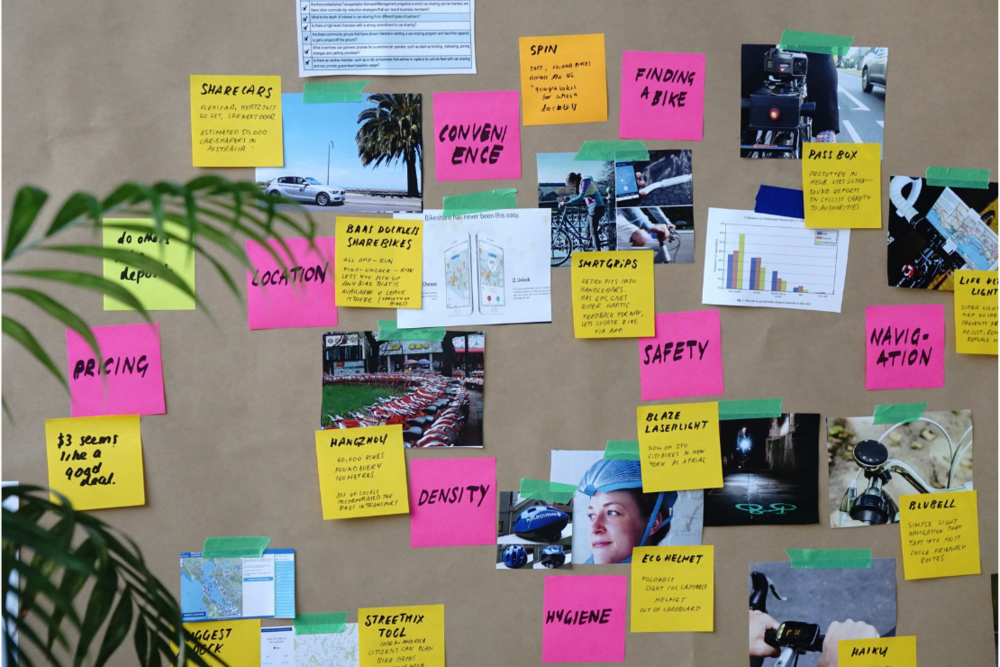 By Brian Hamm, Audit Partner at Bennett Thrasher
Technology startups of all sizes have taken on new challenges as they've navigated and adapted to the uncertainties of COVID-19. Whether you're facing funding hurdles or reevaluating a product line altogether, successfully growing a business in the current climate is only becoming more complex. 
As companies have learned to weave flexibility into their business strategy, many have experienced triumphs over the past several months. Below are five recommendations for startups to consider implementing to ensure success as they prepare for the potential challenges ahead.  
01. Set Up Your Employees for Success
While most companies have been working from home since last March and have adjusted to the nuances brought on by this shift, the isolation has started to take a toll on many of us. Since working from home will most likely continue into the second half of 2021, if not longer, it is important to ensure that your employees can continue to be productive and active in this format. We still don't know when things will return to "normal," so having adequate technology and resources available for your employees is essential to conducting business virtually.
02. Implement Financial Best Practices 
Next, take a closer look at your company and think critically about its strengths and weaknesses. Are you fearful your customer base might be diminished? Fearful of losing income or funding? Understanding your financial vulnerabilities will help you prepare for worst-case scenarios. And of course, cash is king. If there are any areas in which you can tighten your belt a bit and save, do so. 
---
Watch the replay of our Ask Me Anything with Brian Hamm to learn more about keeping your company on track and best practices for managing your business. Watch Now >
---
There are several proactive steps you can take to understand and solidify the financial foundation of your business. Start by reaching out to your existing customers to see what helpful insights you can learn from them. Are they happy with the product and the user experience? Also confirm that your product is a must-have rather than a nice-to-have. Lastly, it is important to remember that flexibility and the ability to pivot will be the biggest differentiators in companies that are able to stay afloat and thrive during this time.
03. Support Customers in Trying Times 
Don't forget that customers are likely struggling just as much as many businesses. Understanding their challenges and being able to adapt to meet their needs is vital. For example, if you serve clients in the restaurant industry, you know they are likely hurting due to ongoing shutdowns and capacity restrictions. Altering your product as needed and being open and flexible to accommodate customers' current needs is essential. 
---
Read more of Brian's advice for how to keep your startup on track during COVID-19 and other challenges.
---
04. Expand Your Focus
Once you determine how your customers are faring, consider ways to continue to appeal to them as well as to others. While you may not need to pivot entirely, it can be beneficial to explore additional ways to broaden your reach and expand your revenue stream. By doing so, you're not as concentrated in the market, but rather are diversifying your product and service offerings. 
05. Reevaluate Your Business Plan 
As we move through 2021, it is an opportune time to look at your long-term arrangements. To further cut costs, consider outsourcing services like accounting and IT to a third-party advisory firm. There are many hidden costs of employing full-time, in-house experts and outsourcing these areas of your business may save you time and money down the road. 
This past year brought many obstacles, and there's no way to know what 2021 will continue to bring. Having a strong grasp on your finances and business strategy, however, will allow you to build a strong foundation for your company and better prepare for the future.