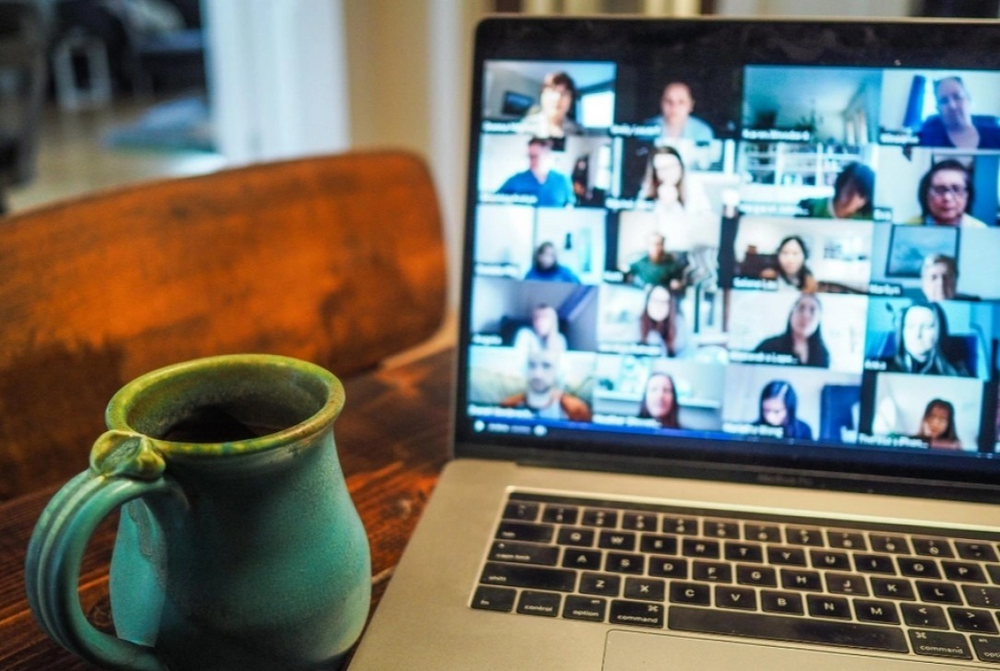 As Techstars' Network Catalyst for Diversity, Equity & Inclusion, Andrea Perdomo works constantly to make the Techstars network more inclusive. In this article, she offers tips for how to make an all-company meeting inclusive — based on the Techstars model.
In the last few months we have seen a drastic transition and change to how we all work. For some people, this work from home (WFH) thing is not new, for others it is completely foreign. 
Lessons Learned From a Distributed Workforce
We have employees all around the world, as Techstars was built as a distributed workforce in order to successfully serve entrepreneurs globally. While we did have some offices that employees could go to if they lived nearby, most of our employees were already working from home before the pandemic lockdowns. Because of this we have learned a lot of lessons along the way about how we can best work with one another virtually. 
One of our biggest learnings is that it's very easy to exclude people if you aren't being intentional about inclusion.  
Of course, working remotely during a global pandemic is new, and there are many, many ways in which this is harder. Working from home is different from working during a lockdown. Many employees have children at home who need care, or family members with suppressed immune systems who must take extra care. 
The Importance Of Inclusive Company Culture
Creating an inclusive culture at work is even more important, given these added complications and stressors. As Techstars' Network Catalyst for Diversity, Equity & Inclusion, I wanted to share with you some of the ways that we build our inclusive culture. Today: the all-company meeting. 
We hold weekly all-company virtual meetings, and we strive to make them inclusive across the organization. Inclusion has a new opportunity in this environment and a part of that is being authentic and honest about how this affects all of us. 
How To Hold an Inclusive All-Company Meeting
Making a virtual all-company meeting inclusive:
All event invites include a video call link.

All event invites are sent at least one month ahead to respect people calendars and to make sure no one is excluded.

At every weekly meeting, two employees volunteer to either lead the call or do a deep dive on a useful topic.

Every presenter starts with Techstars Includes Y.O.U.

Each session is recorded and shared with all staff immediately after the call so that people can watch (or rewatch) at a time that works best for them.

We accommodate for time zone differences by changing the time of the meeting monthly.

We designate a "Tech" person who makes sure the meeting goes smoothly and keeps notes to share after the call. 

We end all meetings on time to respect our colleagues' time — especially of those with family obligations.

We encourage engagement:

Chat option for people to be heard;

Dedicated Slack channel for live engagement and questions;

All employees can submit anonymous questions to Leadership that get answered on the call;

Five minute ice breaker at the end of every call, randomly pairing employees in private rooms to get to know each other. 
In difficult times like these, it is natural for people to feel anxious. The lack of face-to-face interactions only compounds the problem. While your team juggles managing work and handling personal responsibilities, keeping all team meetings on a constant rhythm and making them inclusive will go a long way. 
I hope that you will use some of our tips to make your team meetings more inclusive and productive.