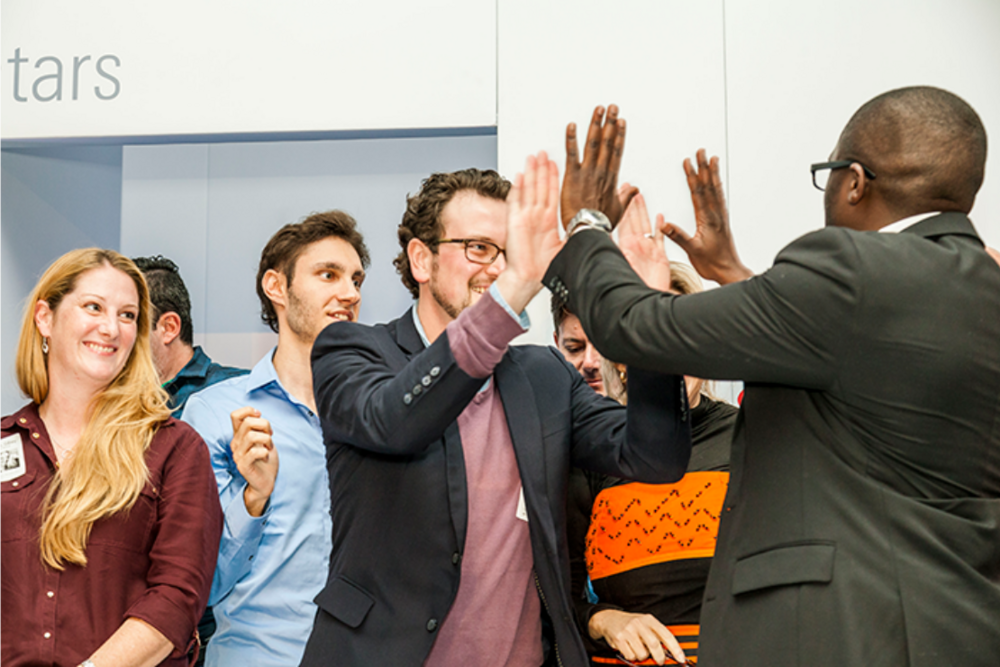 So you've got a terrific idea for a startup? Great!
If you're just starting out as an entrepreneur, you may feel overwhelmed by all the new vocabulary and concepts around building a business.
Techstars encourages all of us to #GiveFirst, so today my gift to you is a long list of great resources from across the web. Give these articles a read, and before you know it, you'll be finding a great co-founder, building a MVP, acquiring customers, perfecting your pitch, and even raising a seed round!
BUSINESS: Defining and fine-tuning your core offering
01. The business model canvas: https://strategyzer.com/canvas/business-model-canvas
02. Building a MVP (Minimum Viable Product): https://rubygarage.org/blog/how-to-build-a-minimum-viable-product
03. Achieving PMF (Product-Market Fit): https://www.forbes.com/sites/hayleyleibson/2018/01/18/how-to-achieve-product-market-fit/#44378185476b
04. Running design sprints: https://www.thesprintbook.com/how/
05. 10 steps to perfect your startup pitch: https://www.gsb.stanford.edu/insights/10-steps-perfect-your-startup-pitch
06. Pricing your product: https://www.sequoiacap.com/article/pricing-your-product/
07. Branding must haves: https://foundr.com/brand-identity-system-startups
PEOPLE: Finding and working with the right people
01. Finding great cofounders: https://guykawasaki.com/how-to-find-a-co-founder/
02. How great leaders inspire action: https://www.ted.com/talks/simon_sinek_how_great_leaders_inspire_action
03. Three types of mentors you need: https://www.entrepreneur.com/article/327671
04. Five rules for networking: https://www.forbes.com/sites/kellyhoey/2019/01/10/five-rules-for-networking-your-startup-in-a-new-city/#777ead803735
06. How to write the best forwardable email: https://alexiskold.net/2015/06/24/how-to-write-a-forwardable-introduction-email/
TECHNOLOGY: Getting the tech correct
01. What makes a good CTO? https://www.forbes.com/sites/theyec/2015/08/28/what-makes-a-good-cto-great-8-qualities-to-hire-for/#49e7a3e04b03
02. Making engineering team communication clearer, faster and better: https://firstround.com/review/making-engineering-team-communication-clearer-faster-better/
03. Understanding modern web development: https://levelup.gitconnected.com/web-development-introduction-39ed3544e95c
04. What is blockchain? https://blockgeeks.com/guides/what-is-blockchain-technology/
05. Everything you need to know about AI (Artificial Intelligence): https://www.zdnet.com/article/what-is-ai-everything-you-need-to-know-about-artificial-intelligence/
GROWTH: Getting customers
01. Tools for understanding your customers: http://firstround.com/review/the-tools-early-stage-startups-actually-need-to-understand-their-customers/
02. The ultimate guide to customer acquisition: https://blog.hubspot.com/service/customer-acquisition
03. Dictionary of marketing terms you should know: https://blog.hubspot.com/marketing/inbound-marketing-glossary-list
04. Making sales a priority: https://tech.co/startups-you-need-to-make-sales-a-priority-2016-03
FUNDRAISING: Money to grow and scale
01. Raising money for your startup: https://www.inc.com/mark-suster/raising-money-for-your-startup-here-are-6-things-you-absolutely-must-do.html
02. A fundraising template every entrepreneur can use: https://techcrunch.com/2015/05/30/how-much-does-your-startup-need-to-raise/
03. What is an angel investor? https://www.startups.co/articles/what-is-an-angel-investor
04. 16 startup metrics you need to know: https://a16z.com/2015/08/21/16-metrics/
05. Why investors prefer founding CEOs: http://www.bhorowitz.com/why_we_prefer_founding_ceos
***
Read all these and still want more? The Techstars Entrepreneur's Toolkit offers videos, exercises, and more to help you #domorefaster.
Saba Karim
P.S. Last year I read 12 books. This year, I set myself a stretch goal, and I'm aiming for 48! However, I'm going to need your help. If you also like reading, tweet at me @iamsabakarim, and let me know what you're reading so we can chat about it—and possibly feature your recommendation on my next list.