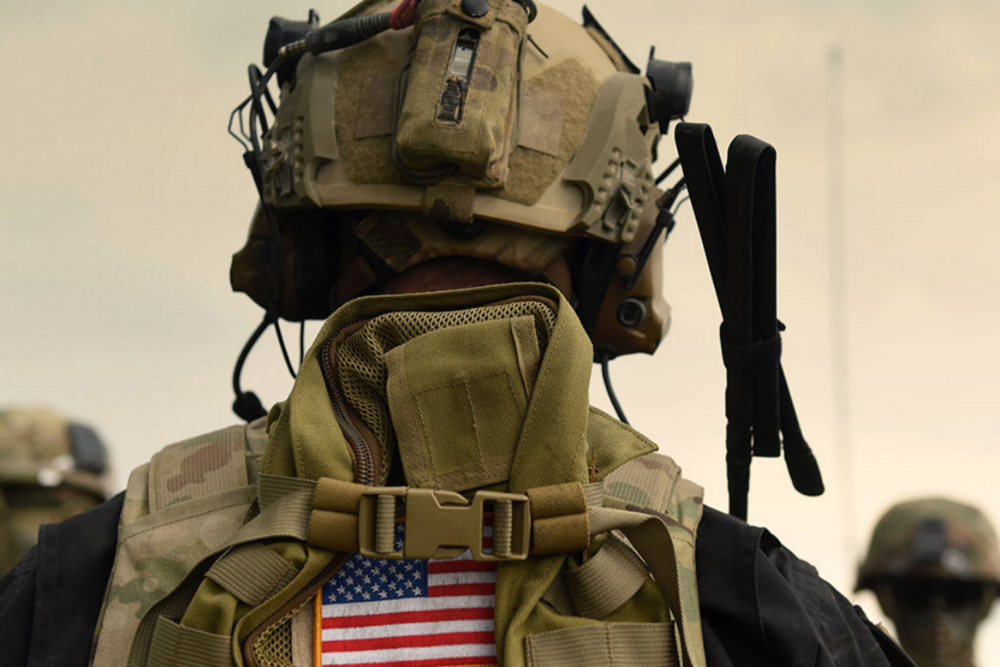 Veterans make great entrepreneurs — and have tons of resources available to help them start and grow companies. Check out this list, put together by Kristin Johnson, Head of Global Marketing and Brand for Registry Services for .US. 
Veterans are well-equipped to launch a venture thanks to their honed leadership skills and knack for grit and resilience. But starting and managing a business also requires some training and education when it comes to raising capital, marketing, development, and more. 
Luckily, there is a rich pool of resources to serve those who've served our country. While there are many federal programs, the most passionate support comes from within the veteran community. More and more veterans well-versed in the business realm have stepped up to help their fellow servicemen, servicewomen, and military spouses foray into the world of entrepreneurship. 
Check out the resources below, the majority of which are free. 
01. Do Your Research Before Deploying a Dime
The Department of Veterans Affairs has created a Veteran Entrepreneurship Portal to give veterans the essential information they need before starting a business. This includes interactive tools on how to access funding and how to maximize the availability of all small business programs for veterans, service-disabled veterans, reserve component members, and their dependents or survivors. 
Think of the VEP as a one-stop-shop for business owners seeking access to federal services, regardless of its source. You can also find information about the Vets First Verification Program, which provides verified firms run by veterans the opportunity to compete for VA set-asides and opportunities. 
02. Plan Ahead With the SBA
Many veterans are passionate about starting a business but aren't quite sure where to start. The Small Business Administration (SBA) is a United States agency dedicated to supporting entrepreneurs and businesses, including minority, women, and veteran-owned business owners. 
In fact the SBA operates The Veteran Business Outreach Center which has 22 partner organizations to help provide an array of comprehensive business services, starting with a pre-plan business workshop. The VBOC conducts workshops that explore common issues and challenges with self-employment, as well as trains participants how to leverage the Internet for launching a business at a low-cost. 
The following steps may include assistance with developing and maintaining a five-year business plan. The business plan includes such elements as the legal form of the business, equipment requirements and cost, organizational structure, a strategic plan, market analysis, a financial plan and a feasibility analysis. The VBOC also matches veterans with a mentor and helps provide ongoing counseling and training.
The SBA also lists regional VBOC hubs across the country, many of which are based on college campuses. 
03. Look to Seasoned Veterans and Seasoned Entrepreneurs
Air Force veteran Derren Burrell teamed up with retired U.S. Army Commander Mason Rice to launch Veteran Ventures Capital. But it's so much more than a funding vehicle. The Knoxville-based firm provides a full range of consulting services to ensure the viability of a veteran-backed venture. 
Most importantly, the firm leverages its networks and experience to guide veteran entrepreneurs to tap into government contracts. This can unlock a myriad of opportunities for veteran businesses to work with various federal agencies. 
04. Consider the world of franchising
Unbeknownst to many, certain franchises offer special support and military incentives to help U.S. veterans achieve their career goals. Jim Mingley founded Veterans Business Services in 2009 to highlight such opportunities. After more than a decade in operation it has evolved into a full-scale platform that empowers service-disabled veterans to navigate their VA self-employment plans. 
It provides business advisory and consulting for veterans eligible for VA Chapter 31 Self-Employment benefits, which includes everything from exploring franchise opportunities, from Subway to 7-Eleven, Security 88 and so much more. It also lists entrepreneurship education programs provided by state and private universities.  
05. Delve into Tech
Silicon Valley may be the hub for tech wizards and developers, but Vet-Tech is working to make sure tech-savvy vets can thrive there, too. Aspiring entrepreneurs can potentially access $2 million worth of free or discounted services provided by its network of supporting partners. Equally important, its membership of more than 100 veterans can tap the accelerator's impressive list of mentors including Adeo Ressi, founder and CEO of the Founder Institute; Ron Steptoe, founder of Warrior Centric Health and Largen Jensen, a venture capitalist at Lightspeed Ventures and several other investors and entrepreneurs. 
As any entrepreneur will tell you, networking with investors, partners and other founders is an invaluable part of the journey. 
06. Tap Creative Organizations
Bunker Labs is a nonprofit and a national network of veteran and military spouse entrepreneurs dedicated to helping veterans start, grow, and scale a business. It is designed to support veteran entrepreneurs at any phase of their journey. Programs include a Launch Lab, which gives any veteran around the world online access to interactive tools for entrepreneurship education; it also runs a select CEOCircle, which is a mastermind group of CEOs (veterans or military spouses) who are running companies in the midst of growth.  
Before the pandemic, it ran a Veterans in Residence program in 17 cities, which offers space, community, and mentorship for veteran entrepreneurs. But like many organizations, it maintains a robust digital network and remains committed to its mission. 
This article is brought to you by .US, the official country code domain for the United States. .US proudly supports Veteran entrepreneurs across the county and the contributions they make every day employing nearly 5 million American workers, producing more than $1 trillion in sales each year and accounting for 1 in 10 of the nation's businesses.* A .US domain is the online place that connects cause and country to make your venture a success.  To learn more about .US, or register your .US web address, please visit www.about.us.