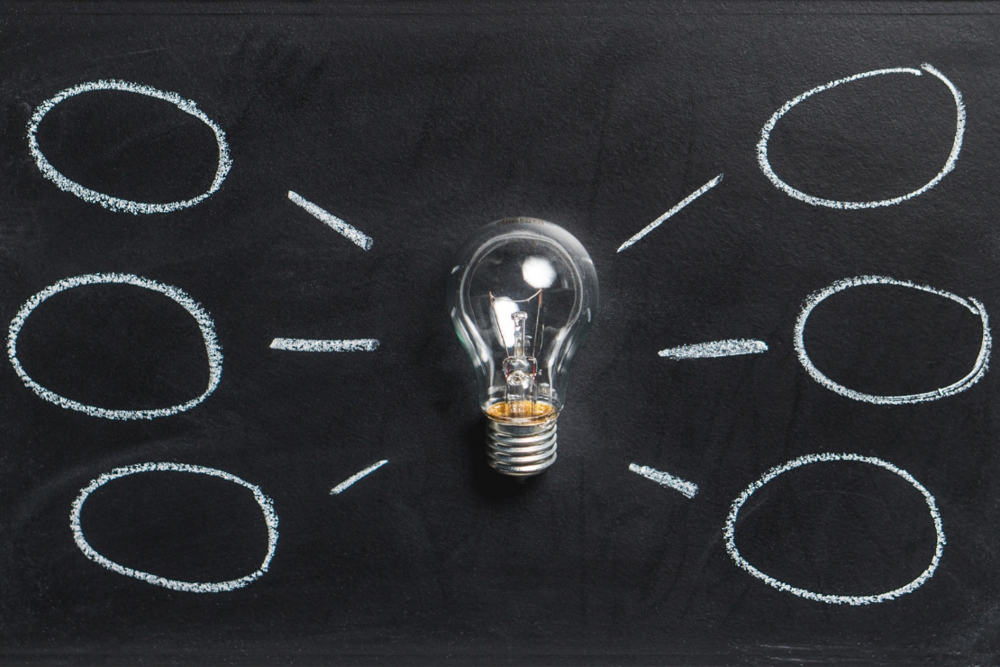 By Scott Lenet, President of Touchdown Ventures
When I started my venture capital career in the early 1990s, startup CEOs would ask me if it was a good idea to explore opportunities with big corporations, like Microsoft. 
"Don't they want to put startups out of business?" was the question I always heard. 
My advice then was the same as it is today: "What did your mom tell you to do on the playground in first grade? Go make a new friend."
More than a quarter century later, the tables have turned, and corporate executives worry that startups are the disrupters and destroyers. 
All these fears — on both sides — spring from a myth that startups and corporations are mortal enemies whose only narrative is to kill each other. Instead, by working together and leveraging the strengths of each other, these seemingly polar opposites can disrupt markets and create better solutions for customers and for the world.
So if corporations and startups should work together, how can they do it?
Freedom to Choose, or Corporate Chaos?
According to a McKinsey study, only 6% of executives are satisfied with the results of their innovation programs. It's no surprise then, that for a large number of corporate executives, prioritizing innovation activities can be a daunting task.
In my experience, executives often seek better understanding of the basic innovation choices available. A few prominent options include:
Accelerators
Accelerators help corporations harness external innovation by working with startups born "in the wild" — these startups apply to participate in a limited-time program with a mix of educational curriculum and unstructured elements. The programs are typically designed to deliver benefits including mentorship, technical product assistance, business development introductions, recruiting support, legal services, fundraising advice, and sometimes capital investment, too. On the other hand, these externally created startups aren't controlled by the corporation, making accelerators an effort where influence is more relevant than power. 
Intrapreneurship
Intrapreneurship includes R&D, incubation, and other forms of internal innovation. In these models, ideas are generated inside the corporation, developed, and either run as new lines of business or spun out. Intrapreneurship efforts are fully controlled by the corporation, allowing a focus on sectors relevant to the parent company. This model may work especially well when the corporation possesses world class technical or operational expertise. On the other hand, internal innovation may be isolated from other "best of breed" solutions being developed externally by the startup and venture capital ecosystem. 
Corporate VC
Corporate Venture Capital Funds (CVC) are increasingly mainstream, accounting for 26% of all U.S. venture capital deals in the first half of 2020, according to Pitchbook. Corporations leverage external innovation in this model, funding a portfolio of startups with minority investments to accomplish a mix of strategic and financial objectives. Like with accelerators, in the venture capital model, the corporation maintains limited control of a startup from the time of investment until an exit. The extent of the corporation's influence on the startup can vary according to the terms of the investment, including whether the investor receives board representation.
The Additive Benefits of Innovation Activities
There are other options, too, including M&A and ecosystem development. The latter is an organized approach to supporting startup development in a specific geography, an activity that typically requires cooperation from local government, universities, and of course, corporations. 
Many corporations have more than one type of innovation program, and I believe this is a best practice for the majority of organizations that seek to maintain market leadership positions. Each type of program meets certain needs. Most corporations have R&D and M&A functions, and now many are introducing incubators, accelerators, and venture capital efforts. Left uncoordinated, these efforts can devolve into chaos and compete for internal resources. 
Accelerators, intrapreneurship and corporate venture funds shouldn't be viewed as competitive innovation activities, they are additive.
Coordination and transparent communication make the best impression on external innovators like entrepreneurs and institutional venture capitalists. So it's important for corporate innovators running these functions to stay organized and avoid tripping over each other in the marketplace. 
Techstars + Touchdown Ventures = Amazing
This is why Touchdown and Techstars have decided to work more closely together to help startups and corporations innovate.
Our offerings are closely connected: our teams focus on complementary ways of helping corporations explore, understand, and work effectively with the ecosystem of external innovators and potential disruptors.
While our companies and services remain independent, our collaboration will include sharing opportunities — when appropriate and with permission — that help each of our constituents develop new relationships and competencies.
After all, big companies and startups are good at different things, and no one has a monopoly on innovation. While their differences often make it challenging to work together successfully — because they speak different languages and have different cultural norms — each can bring something distinctive to the table. The networks and expertise we've built into Techstars and Touchdown can help navigate, negotiate, and mediate between corporations and startups, helping to make these relationships succeed and turn potential into impact. 
If your corporation is running an accelerator with Techstars, a venture fund with Touchdown may be a logical next step, or vice-versa. If your corporation requires assistance with external innovation and isn't currently working with either of us, it may be a good time to talk. If your startup is looking for funding or commercial relationships, then Techstars and Touchdown can each provide potential avenues to help your company grow.
Our shared values of giving first, education and training, communicating respectfully, thorough effort, enforcing business discipline, and being accountable form the basis of our friendship, and we look forward to leveraging our respective networks — together — to help innovators on "both sides of the aisle" succeed.
What happens when you bring together accelerators, intrapreneurship training, ecosystem development, and corporate venture capital capabilities? 
The world is about to find out.