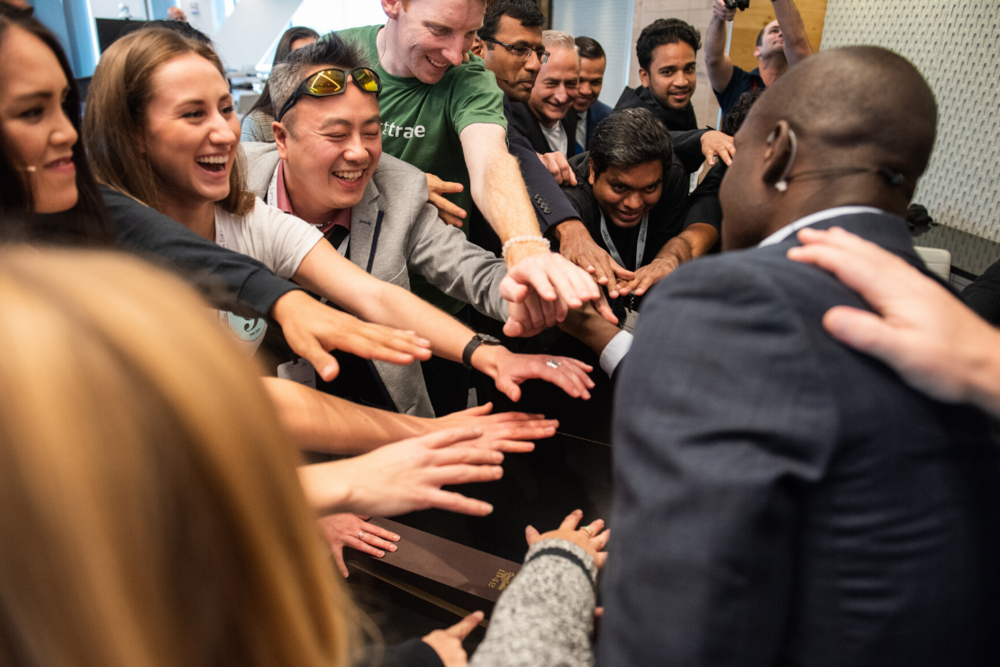 3-min read
Danielle Cohn, Head of Philadelphia-based Comcast NBCUniversal LIFT Labs, has no small job. Every year, she is charged with finding the hottest technology startups to power new innovations for Comcast NBCUniversal. And, to make sure they succeed, departments spanning the company's 250,000+ employees need to engage meaningfully with founders — with the aim of uncovering winning tools for Comcast NBCUniversal. 
Innovation has always been a key part of Comcast NBCUniversal's business strategy; a venture team makes strategic investments in early stage companies, and surfacing great ideas is part of the company's culture. However, Comcast NBCUniversal wanted to open the door wider to promising technology startups, and after vetting multiple partners, Cohn's LIFT Labs team chose a Techstars accelerator as the right match for bringing in quality companies. The new Comcast NBCUniversal LIFT Labs Accelerator Powered by Techstars was born. 
Enter TakeShape    
Back in Brooklyn, Mark Catalano and Andrew Sprouse were laying the groundwork for a new startup, TakeShape. Both engineers by trade, their startup idea came to life while developing software tools for frontend developers at Mark's creative agency. "We effectively wanted to take away the bottleneck that is backend development," explains Catalano. To that end, they developed a platform allowing frontend developers to do full stack development, integrating APIs and more, without writing any backend code. Realizing this technology could generate significant savings on backend development for a much bigger and lucrative market, large enterprise businesses, they left their agency and applied to the Comcast NBCUniversal LIFT Labs Accelerator, hoping to gain the right expertise to help their idea take flight.  
A Pivotal Partnership 
In the high-paced 13-week Techstars accelerator, everything was geared towards helping TakeShape gain traction. Not only did Techstars recruit seasoned entrepreneur mentors to meet with TakeShape's founders — like DigitalOcean Founder Moisey Uretsky and IOpipe CEO Adam Johnson — but according to Mark, "All the Comcast employees are really primed to help you, which was amazing. I could reach out to anyone inside the organization and say, 'I'd love to pick your brain about this, would you be willing to set up a meeting?' and people would jump on calls or come to meet with us." In one such meeting, Comcast's Distinguished Engineer Chris Lorenzo quickly saw the platform's potential.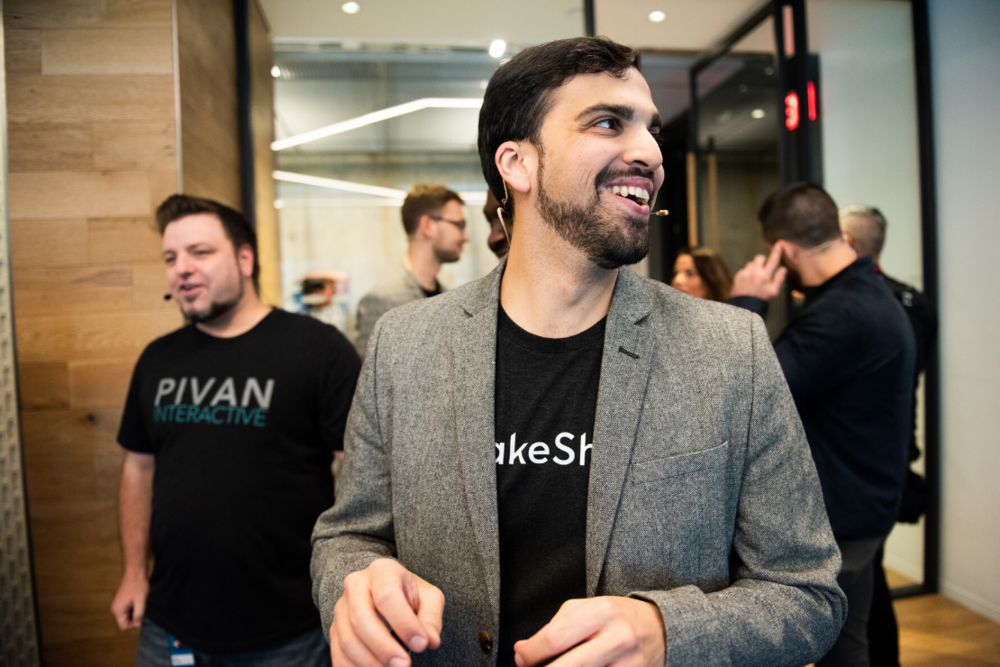 Mark Catalano, founder of TakeShape, on Demo Day
Once Lorenzo's team used TakeShape, the team was ready to incorporate it into their daily work. A process that often takes years for a corporation was fast-tracked during the 13-week accelerator — TakeShape signed on for a paid Proof of Concept to test and support development changes on the my.Xfinity.com website. TakeShape is now enabling Comcast NBCUniversal to make website improvements in real time which "in the long run will save the company a lot of money," explains Cohn. 
According to Cohn and Mark, both teams are discussing a commercial deal for a yearly term, and should it go well, says Cohn, "We hope to offer TakeShape as an enterprise platform for all teams at Comcast NBCUniversal. The potential to upskill employees and save money is significant."
---
Learn more about the work TakeShape is doing with Comcast NBCUniversal in this Ask Me Anything.
---
Comcast NBCUniversal engineers and TakeShape's co-founders collaborate weekly to continue improving the platform. This deep collaboration has led to success with other impressive partners, including GE, the One Earth Foundation, and John F. Kennedy Airport Terminal 4. Building on the momentum, TakeShape recently closed a pre-seed round of funding.  
A Funnel for Future Business
Says Cohn about the Techstars accelerator program, "Our goal is to help the companies access our decision makers and get proof of concept done. From there, we hope to have an even greater ratio of companies that are paid to do something with Comcast NBCUniversal." For TakeShape, that has come true in spades. Even more impressive, eight of 11 companies from the 2019 accelerator secured a pilot or proof of concept with Comcast NBCUniversal.   
"As we built LIFT Labs, there were a few top potential partners Comcast NBCUniversal could work with. We ended up choosing Techstars and have been really happy with that decision. We have learned from them, and they have learned from us. They continue to be a valuable part of our startup engagement program," says Cohn.
---
Interested in joining the global platform for innovation? Learn more about Techstars membership and accelerator partnership opportunities.