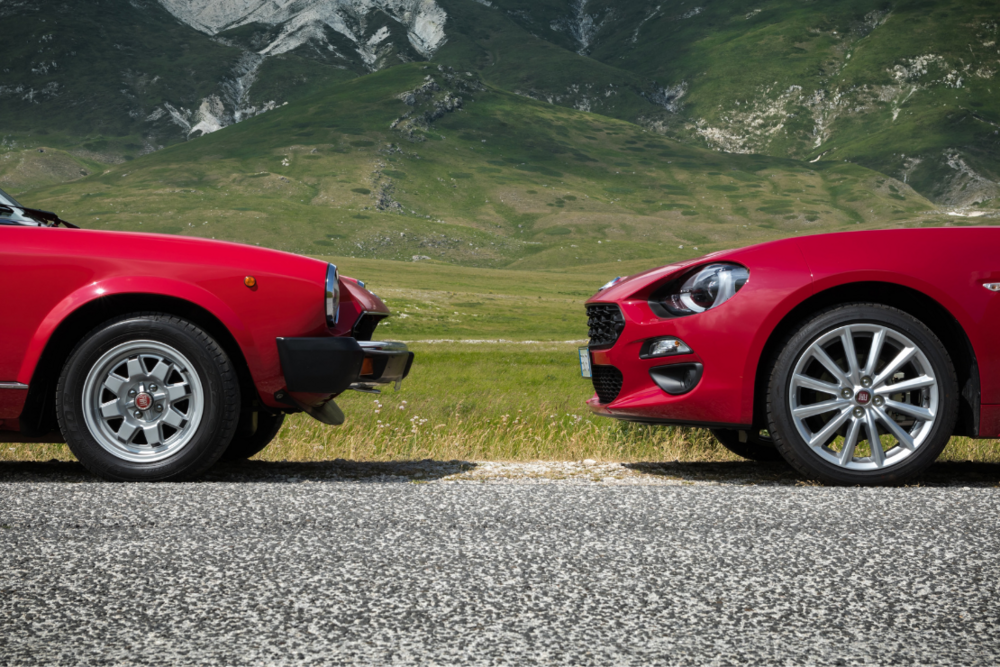 Italy has long been revered as a source of awe-inspiring automotive excellence. Today, mobility goes far beyond cars, and the ingenuity and innovation that have made the country such a vehicular powerhouse are being directed toward the transportation needs of tomorrow — especially in Turin, in Italy's northern Piedmont region. Mobility is deeply rooted in the city's industrial and symbolic identity, and that expertise is pointed firmly toward the future, with leaders from across the region coming together to elevate next-gen startups that are transforming mobility. Turin's rapidly evolving entrepreneurial ecosystem is accelerating and consolidating forward-thinking mobility and smart city solutions — and redefining the city's future.
From Fast Cars to Smart Mobility 
There are few automotive hubs as prolific as Turin, or Torino as it's known in Italy. Set within striking distance of the Alps, the city has a long history of motor vehicle design and manufacturing. Fiat, Lancia, Bertone, and Ghia were all founded here, as was car design firm Pininfarina, which works with well-loved brands from Peugeot to Maserati.
But today, several shifts are profoundly transforming the industry landscape, including the move away from combustion engines, the change in perception from the vehicle as a product to the vehicle as a service, and the advent of self-driving cars. Simply put, in such a fast-changing context, today's competencies could become tomorrow's rigidities. 
Turin, and Italy more broadly, are paying close attention to the importance of economic diversification beyond the beloved classics of food, fashion, and famous car brands. Key public groups and private businesses are rallying toward a future led by innovation, one which encourages Italian inventiveness to create sustainable businesses for the long term. A key effort to turn great ideas into great businesses, and to get those businesses functioning as a community and a self-sustaining ecosystem, is already afoot in Turin with the Techstars Smart Mobility Accelerator.
Together with partners Fondazione Compagnia di San Paolo, Fondazione CRT and Intesa Sanpaolo Innovation Center, Techstars Smart Mobility Accelerator looks to make the city smarter, more sustainable, and more friendly for inhabitants.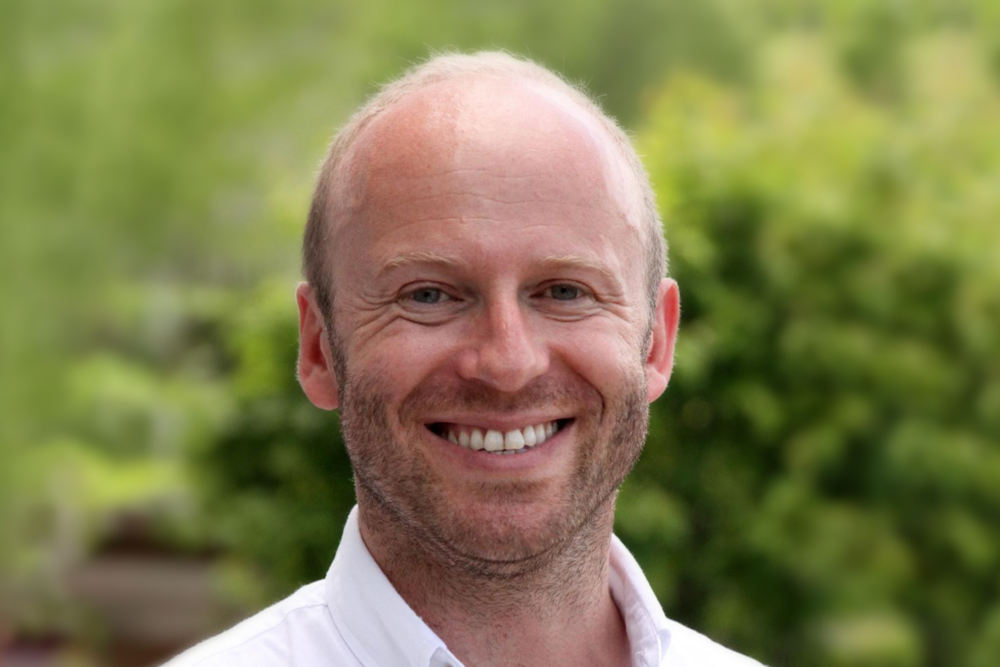 Martin Olczyk, Managing Director of the Techstars Smart Mobility Accelerator
"We need to avoid a situation of Detroit 2.0," says accelerator Managing Director Martin Olczyk. "We must realize before it is too late that automotive is changing, that other industries and countries are moving in new directions, and that the city in the future will look different than today."
Nurturing An Alternate Automotive Future
Smart mobility and smart city solutions are targets of the accelerator, Techstars' first in Italy, which takes full advantage of Turin's 35 kilometres of roads for autonomous vehicle testing, drone flying environments, Artificial Intelligence labs, and energy, automotive, and infrastructure companies. Meanwhile, additional government initiatives are underway to strengthen the ecosystem, like the establishment of a National Center for Research, Innovation and Technology Transfer in the fields of mobility and automotive.
Moreover, the program takes place in the Officine Grandi Riparazioni (OGR) innovation hub – a historic train maintenance facility recently transformed by program partner Fondazione CRT, a non-profit that works for the regional development of Piedmont and Valle d'Aosta, into a center of excellence for contemporary culture and innovation.
Fondazione CRT Secretary-General Massimo Lapucci says smart mobility means disruption for Turin, but also continuity in its evolution. "Production and consumption models need a smart change, and our ecosystem has the right skills and mindsets to be at the center of this change."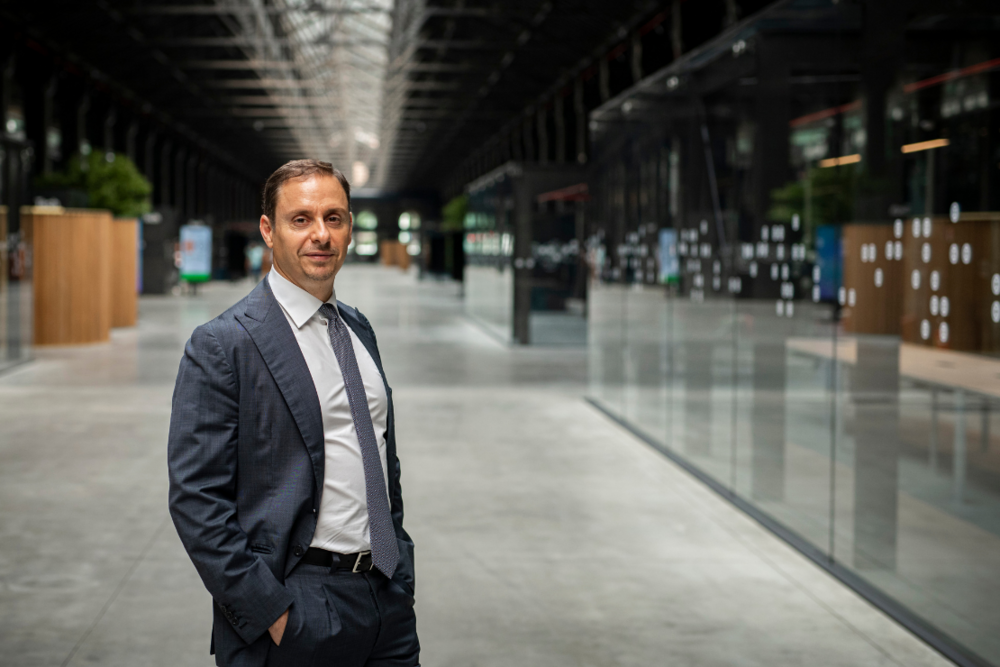 Fondazione CRT Secretary-General Massimo Lapucci
Intesa Sanpaolo Innovation Center Chairman Maurizio Montagnese agrees. Intesa Sanpaolo is Italy's largest bank, and its Innovation Center in Turin is on a mission to explore and assimilate new models of future business to drive Italy's economy. The center offers multiple elements which strengthen the ecosystem of startups and stakeholders, Maurizio says, including startup investment through Neva SGR, in-house expertise on the circular economy and environmental, social and corporate governance, and an extensive national and international network.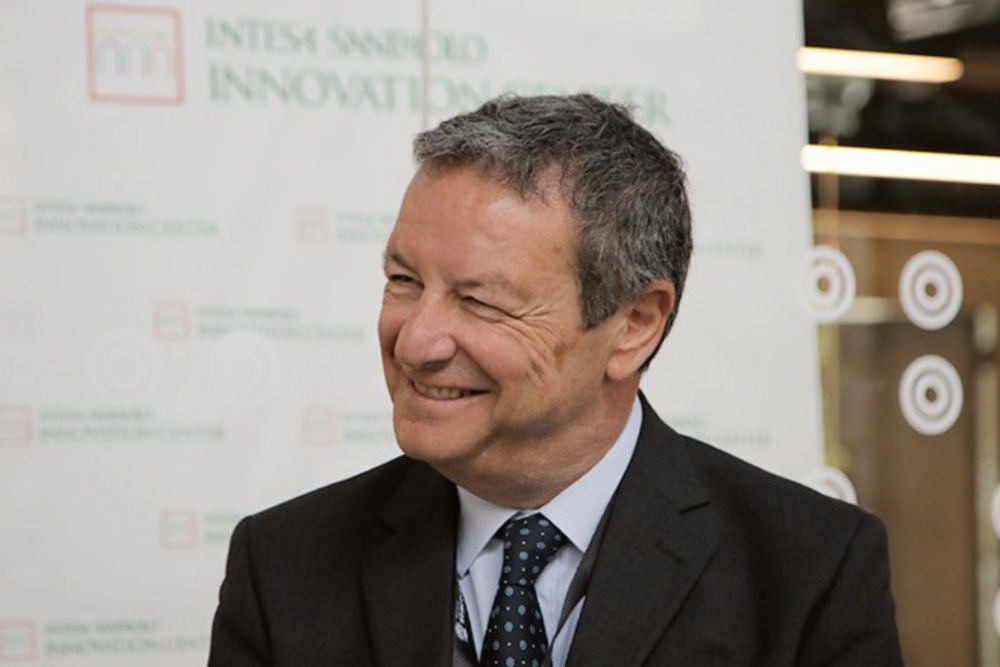 Intesa Sanpaolo Innovation Center Chairman Maurizio Montagnese
In turn, the evolving ecosystem is working to spread the culture of innovation through the territory, attract talent from abroad, and transform corporate customers. "All of these ingredients together represent the secret sauce to transform Turin, the Piedmont region, and Italy into a top-ranking innovation hub," Maurizio says.
Fondazione Compagnia di San Paolo, meanwhile, is one of the oldest and largest private foundations in Europe, as well as one of the leading ecosystem developers in the Italian landscape. Chairman Francesco Profumo says the accelerator represents a one-of-a-kind opportunity to future-proof the city. "It has been the instrument to establishing solid links between the accelerated startups and Torino's industrial fabric, thus breathing new life – and new energy – into the ecosystem as a whole," he says.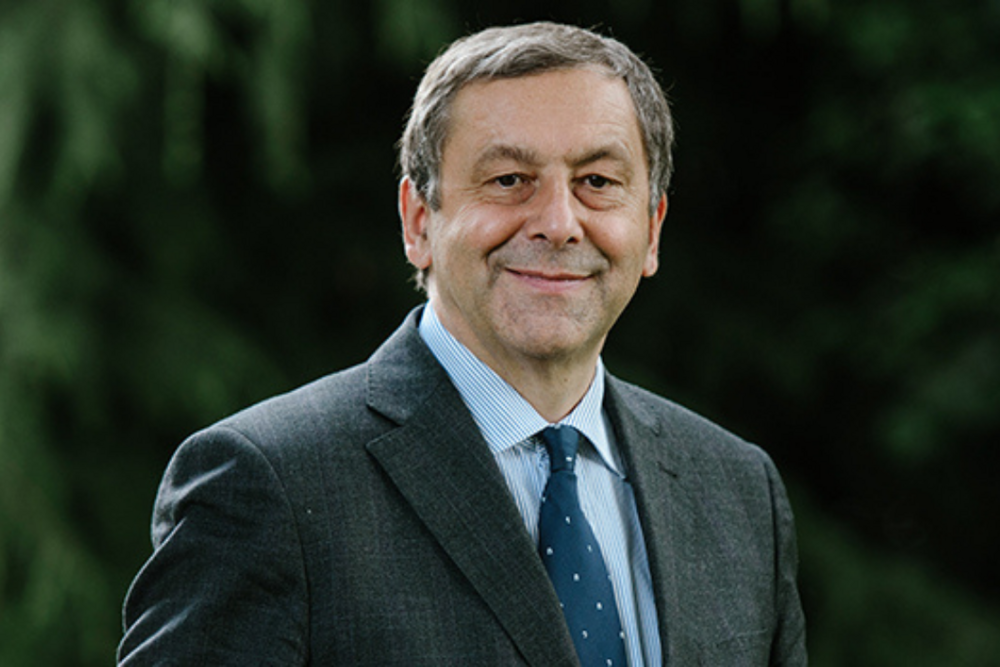 Fondazione Compagnia di San Paolo Chairman Francesco Profumo
The Turin Ecosystem's Startup Success Stories
Mobility and smart city startups have certainly thrived since the Techstars accelerator launched in Turin. The 11 graduate startups of 2020 have raised more than $10M following the program, with Techstars participating in three follow-on rounds. Moreover, four companies successfully took part in a proof of concept with Torino City Lab, an initiative promoted by the City of Turin where local private and public stakeholders test urban living solutions.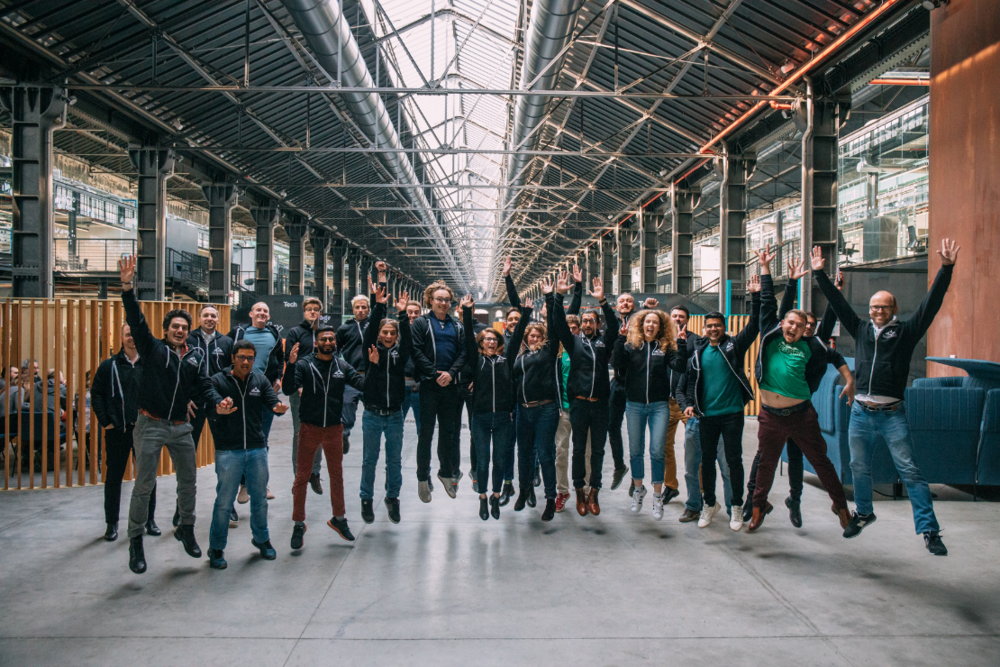 2020 Techstars Smart Mobility Class
One of those startups was Sheeva.AI. The United States startup disrupts fueling, electric vehicle charging, parking, tolling, and other forms of vehicle location-based services (VLBS) with a connected car solution that scales to power next-generation business models. The opportunity to test the startup's cross-platform capabilities in a real-world setting was "the real magic of Turin," says CEO and cofounder Evgeny Klochikhin. "I enjoyed the level of intelligence and experience of the ecosystem," he says. "Among the mentors and partners, I think that Northern Italy has huge potential to become one of the fastest-growing clusters of innovation in the world." Following the accelerator, Sheeva.AI expanded automotive and service partnerships in the U.S., India, and Italy, growing its U.S. team and hiring a dedicated sales director for Italy based in Turin.
---
Read our profile of Sheeva.AI to learn more about how they're transforming vehicle location-based services.
---
Another success story of the 2020 class is GetHenry. The Berlin startup found itself in an "extremely difficult" position as the pandemic disrupted its operating model, says CEO and co-founder Luis Orsini-Rosenberg. Originally, GetHenry focused on e-scooter rentals at hotels. Following guidance from the accelerator stakeholders, and plenty of soul searching, the startup decided to pivot to last-mile delivery with electric utility bikes. This switch to a full-service subscription for companies and couriers resulted in 3000% growth in eight months. "Techstars made important introductions and helped us think through the change," Luis says. "They were part of this journey from day zero and very much knew what was happening and how to approach it."
Meanwhile, two startups have secured buy-in from celebrities, with TUC receiving investment from former Ferrari president Luca Di Montezemolo and Automotus from two-time NBA All-Star Baron Davis.
A New Direction For Turin
Turin is rightly regarded as a leader in automotive, so it should come as no surprise that the city has its sights firmly set on what's next in mobility. Now is the time to pivot, stakeholders say, and support the ecosystem's evolution.
One of the keys to developing visionary startups is retaining and attracting visionary people. Giuliana Mattiazzo, Vice Rector for Technology Transfer at Polytechnic of Turin, one of the nation's most prestigious public institutions with a history of 160 years, says it is essential to nurture the talented people of the region, and this is exactly what the ecosystem promotes. In fact, this year's edition of the accelerator, which celebrates its virtual Demo Day on April 22, features two Italian startups that were formed at Alta Scuola Politecnica, the multi-disciplinary honors program for the best and brightest science students of Polytechnic of Turin and Polytechnic of Milan.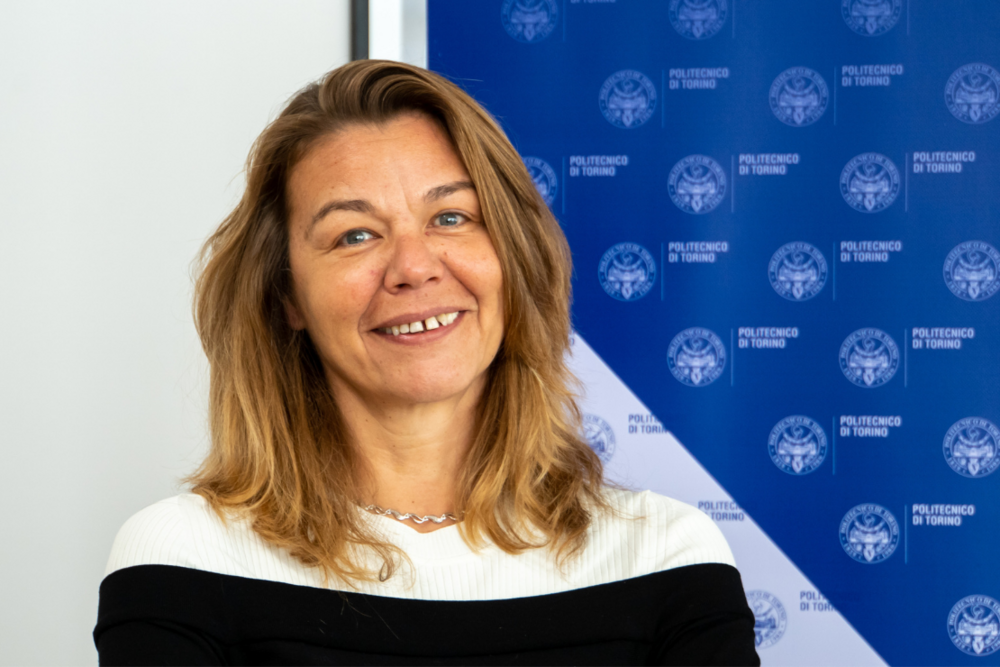 Giuliana Mattiazzo, Vice Rector for Technology Transfer at Polytechnic of Turin
Meanwhile, City of Torino Deputy Mayor for Innovation Marco Pironti says he is especially excited to see expanded public-private collaboration in the coming years. The city has long pushed toward innovation with efforts culminating in 2018 and the creation of Torino City Lab. Ten projects between startups and the municipality were expected between the first and second accelerator cohorts, even during the pandemic, which "is a good and clear indicator of progress being made," Marco says. "The results create a positive impact in the territory, just as it happens in the most innovative European cities, to boost urban innovation and citizen access to new digital services."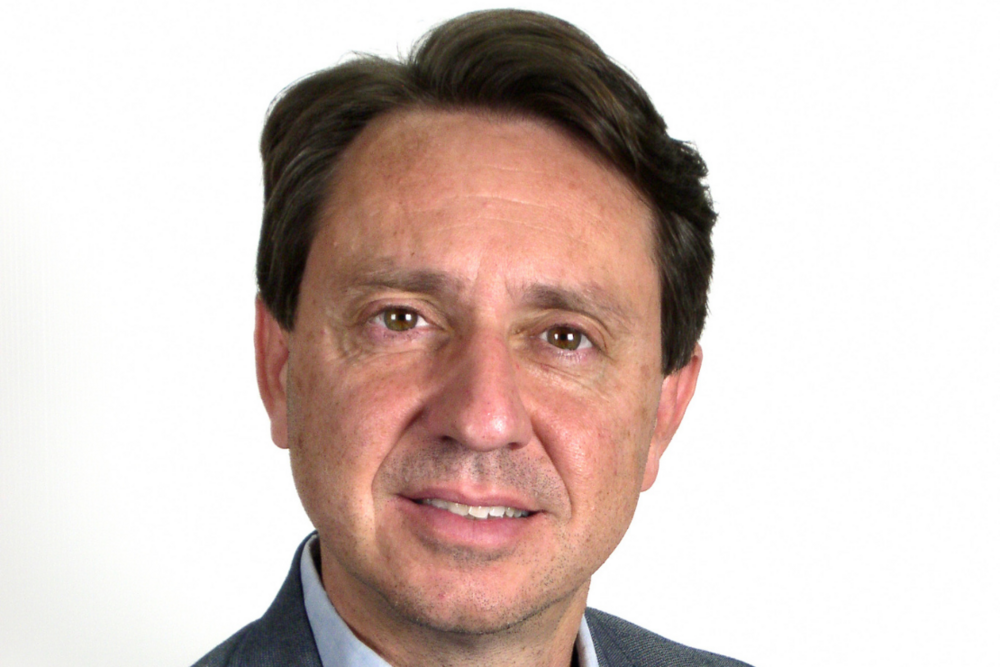 City of Torino Deputy Mayor for Innovation Marco Pironti
The opportunity moving forward is substantial, says key ecosystem stakeholder and Talent Garden Torino Cofounder Barbara Graffino, with the accelerator "an opportunity to put Torino on a global map, to attract new talents, to generate investments and job creation. I'm excited to think about the future and the thousands of possibilities that are presenting to us."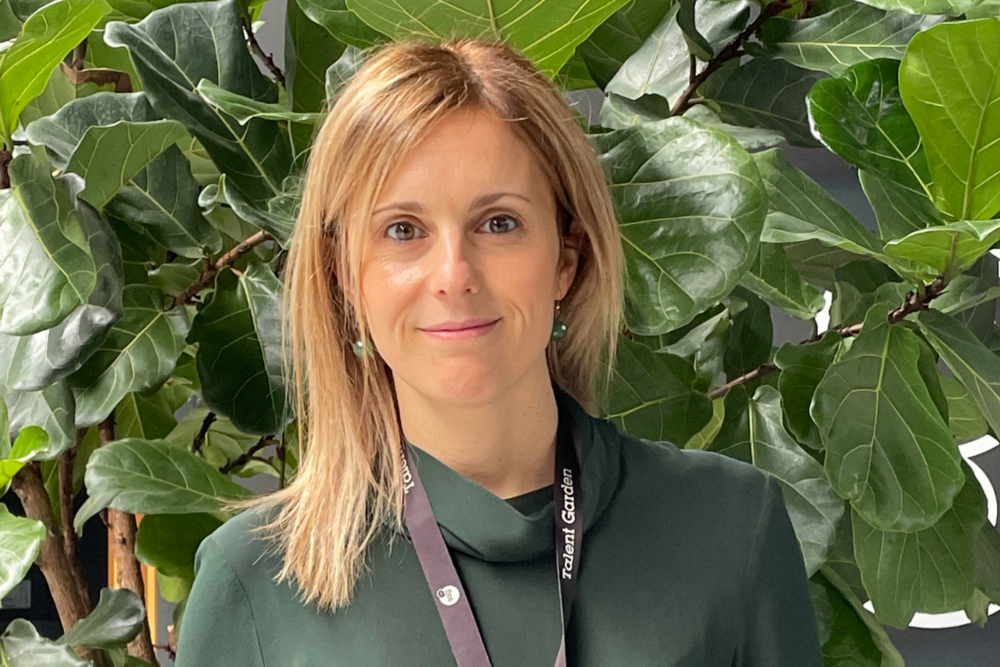 Talent Garden Torino Cofounder Barbara Graffino
"These partners really want to transform the city," Martin says. "They are heavily interested in climate support and sustainability, and transforming Turin from what we are today into a smarter and healthier environment."
Techstars Smart Mobility Accelerator will host its Demo Day on April 22 at 6 PM CEST. To join the event, register here.