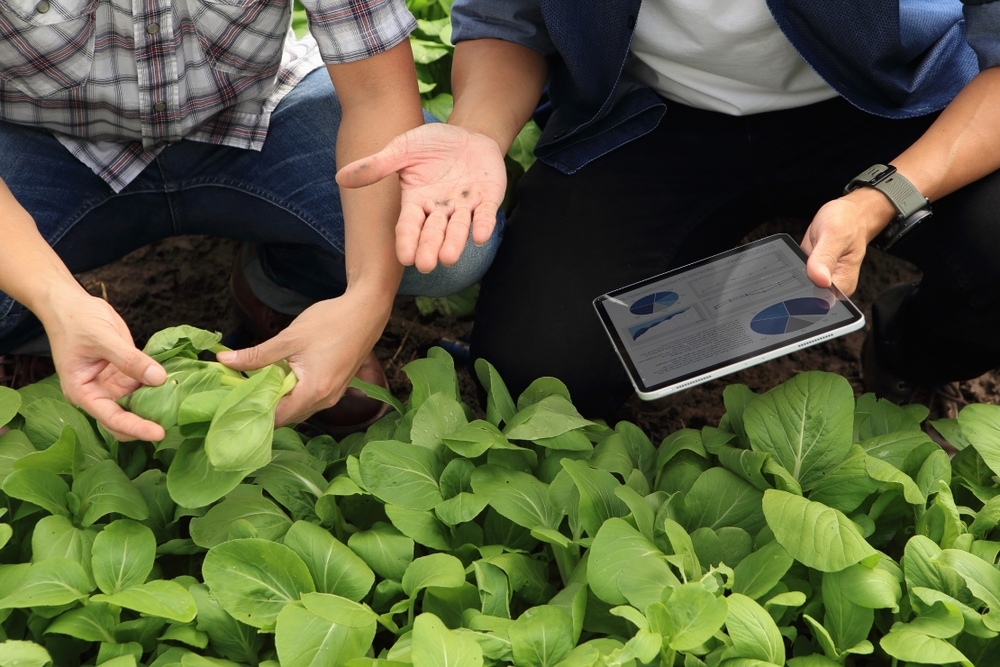 By Cody Simms, Senior Vice President of Climate & Sustainability at Techstars
Talk about climate change and sustainability seem to be everywhere these days. Yet, the conversation appears stuck in framing this as one enormous, intractable problem, making it more challenging to dive into solutions and action. 
Climate change is one of the biggest threats to our planet today, but it can also be an opportunity for change, for growth, for making an equitable and livable future for all. 
When you get below the surface, climate change is a million small problems. Each one an opportunity — to find a solution, grow a business, and create a sustainable world. There is a ton of work to do. The entire economy needs rebuilding.
Conservative estimates peg bold climate action could create a direct economic benefit of US $26 trillion through 2030 compared with business as usual. Innovation will redefine the global economy across sectors: energy, agriculture, transportation, manufacturing, real estate, and finance, with global health and quality of life implications. 
Advancing climate solutions is the entrepreneurial opportunity of a lifetime—this was my big aha after raising my hand to build Techstars' climate and sustainability efforts. 
Investor attention is steadily increasing, with $16B in venture funding flowing into climate tech in 2019 (an 84% increase over 2018). Meanwhile, it's estimated that investors with over $45T in assets under management (AUM) have signed on to drive action on climate change across their portfolios. There is a lot of capital ready to flow toward solutions, and entrepreneurs are needed everywhere to deliver those solutions. 
Like most folks, I started down this journey by asking myself, "What is the highest leverage thing I can do about climate change?" I sought expertise from entrepreneurs in our portfolio, investors deeply involved in climate solutions and from every corner of the Techstars network, including becoming more involved with internal grassroots groups and organic efforts across the global network. I went deep with the broader world of educators, scientific experts, and political organizing leaders across Terra.do, My Climate Journey, Project Drawdown, Climate Changemakers, and other organizations. 
Active communities of passionate and knowledgeable people guided me at every turn of my learning journey. It was a powerful reminder of the critical role networks play: unlocking information to enable faster learning and doing. Exactly what Techstars excels at.
I'm excited to start sharing more about how Techstars plans to activate our global network to support more climate and sustainability entrepreneurs. More skill, awareness, and collaboration are needed in this space if we are to move fast enough. With our robust global network, we can amplify and elevate entrepreneurs to draw more talent, resources, and support toward solutions. 
Today, 165+ Techstars companies are working directly on climate and sustainability solutions across six accelerator partnerships. These accelerators alone support about 60 new companies every year in Asia, Europe, and the United States. Beyond accelerators, the broader Techstars community hosts regular Startup Weekends to boost sustainability entrepreneurship around the world. In 2019 alone, The Global Startup Weekend Sustainable Revolution connected 3,500+ participants across 28 countries. 
There is a strong foundation of organic momentum across our network that we're now focused on supporting and scaling with intention. 
Diversity of perspective, experiences, and ideas will be critical. This is why I'm committed to increasing the number of entrepreneurs we support every year and extending Techstars' reach so that more entrepreneurs can contribute solutions. 
Enabling collaboration among entrepreneurs, businesses, policymakers, and community leaders is critical to realizing climate solutions and a role uniquely suited to Techstars' strengths. Activating the Techstars global, multi-sector network for collaboration at scale can enable shared learnings and faster scaling. 
Beyond intentionally scaling focused programming to support climate and sustainability entrepreneurs, Techstars has the opportunity to integrate sustainability best practices across the entire portfolio of 2000+ companies, with 500+ new startups joining every year. For any entrepreneur building a company, building it from day one with best practices for sustainability will help you succeed by building a stronger, cleaner, better business.
As Techstars builds, we'll continue to learn, and I'm committed to sharing broadly so other companies, startups, and investors can learn faster with us and likewise focus their attention, talent, and capital to solutions. In that spirit, a few of the early insights that led us to this point:
Entrepreneurs are needed everywhere. Some solutions will be scaled globally, but most must be delivered locally. Global networks can support distributed entrepreneurs to help them learn from each other. Techstars can help here by elevating the companies working on solutions and making it easier for them to connect with capital, as climate and sustainability entrepreneurs tend to be overlooked by mainstream venture investors, or at least have been to date.

Collaboration is needed at scale. Climate innovation is less likely to be a disruptor-takes-all scenario and more likely to be a situation where startups work with existing players to decarbonize. Think more technical innovation, less wholesale disruption. This kind of scaling takes partnership, and it's been our first focus via the Sustainability Challenge and upcoming Sustainability Summit.

All entrepreneurs and business leaders will have to adapt. The entire economy will transform. There will be physical risks to adapt to, and those that build with these risks in mind today will lead in the future. Regardless of an entrepreneur's product or service, Techstars wants to support them in realizing this opportunity to build a sustainable business.

Networks have a unique role to play. These systems thrive when information flows, learnings are shared, access is diverse, and discovery is easy. That circulation of ideas, connections, and knowledge makes ideas better. I anticipate we'll see more influence from networks with the increase of data and insight into climate risk, ESG performance, and integration of the physical and digital worlds.
Founded in 2006, Techstars began with three simple ideas—entrepreneurs create a better future for everyone, collaboration drives innovation, and great ideas can come from anywhere. Now we are on a mission to enable every person on the planet to contribute to, and benefit from, the success of entrepreneurs.
This means prioritizing relationships, not transactions, diversity, not sameness, opening doors, not limiting access. Nowhere is that more needed than in climate and sustainability entrepreneurship. Solutions might be shepherded by entrepreneurs, but it takes many people working together to realize solutions in the world. 
The Sustainability Challenge is our first effort dedicated to climate and focused on furthering collaboration to support entrepreneurs. We learned a lot while activating our network and have seen tremendous engagement with 20+ committed partners, and 310+ startups applying to pilot solutions for sustainable supply chains. I'm extra proud to share that half of the Challenge finalists are Techstars accelerator alumni. The Challenge format will continue evolving while we explore more climate and sustainability topics that can benefit from focused and accelerated stakeholder collaboration.
The Sustainability Summit on April 15th is a global forum hosted to discuss climate entrepreneurship and effective collaboration. During the event, we'll feature 15+ Techstars companies alongside a robust agenda of speakers that includes Nicole Systrom, Founder of The Sutro Energy Group and Board Member at Activate & Prime Coalition, Ron Gonen, CEO of Closed Loop Partners, and more. 
With two weeks to go, there is already representation from almost 100 countries, interest from hundreds of investors new to the space, and even more entrepreneurs. The Summit is complimentary for all, registrations are open, and we'll continue to announce more of the agenda as the event nears. 
Techstars is committed to nurturing a vibrant global startup ecosystem for climate and sustainability entrepreneurs. Great ideas can come from anywhere. When it comes to realizing the opportunity and advancing climate solutions, I'm betting on entrepreneurs everywhere.