Celebrating the Latch IPO
If you live in a new apartment building, there's a good chance that you already use Latch (Techstars R/GA Accelerator) to open your doors. More than one in 10 new apartments are built with LatchOS every year, so a lot of us are using the app to open doors. 
Now this smart lock app, which lets tenants open building and apartment doors with their phones, as well as providing temporary access codes for visitors like dog walkers or guests, is expanding to offices and beyond, with a bold vision: a world where "each person can move seamlessly from their office, to their apartment, to their gym, all using the same credential," according to the Latch website. 
And to bring that vision to life, Latch has gone public, and now trades on the Nasdaq exchange under the symbol LTCH.
The Latch IPO, on June 7, 2021, was via a merger with a special purpose acquisition company (SPAC), backed by New York-based real estate firm Tishman Speyer. The deal gave Latch an equity value of $1.56 billion and provided the company with $510 million to fund all that growth they're planning.
At Techstars, we're so proud of Latch, and we can't wait to see what they achieve with this new partnership and infusion of cash. But here's the great part about running accelerators: we knew these founders back when they were just a couple of guys obsessing over their cool lock. 
In fact, that's exactly why we're so proud: because we've gotten to watch them bring that vision to life.
We sat down with Jenny Fielding, current Managing Director of Techstars NYC, who was MD of the Techstars R/GA Accelerator in 2015, when Latch was in the program, to hear all about their journey from idea to IPO.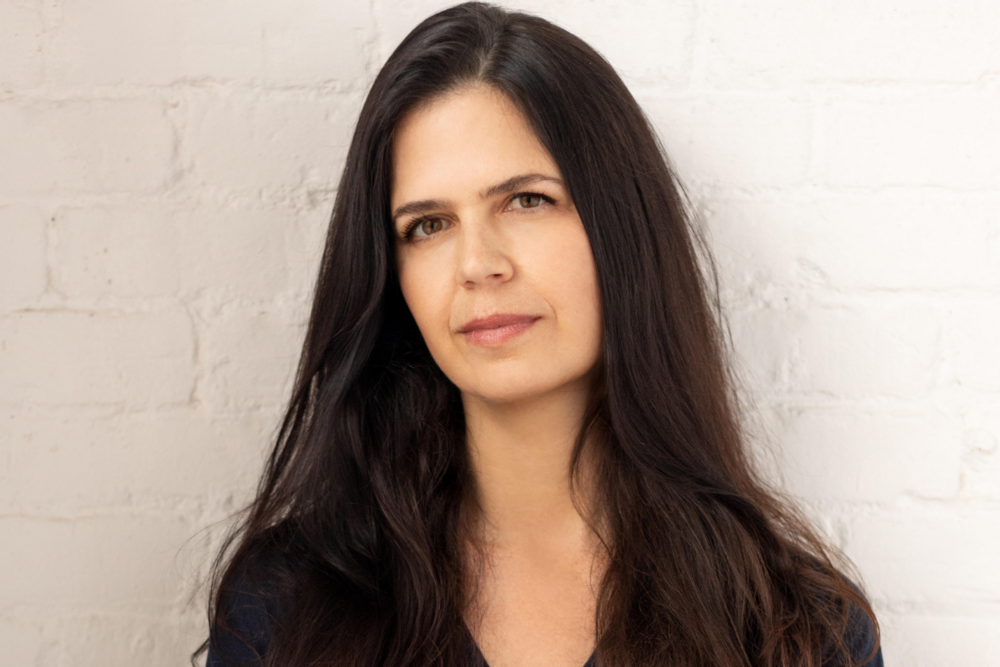 Jenny Fielding, Managing Director of Techstars NYC
"Relentless Founders"
It was 7:30 am on a New York morning in 2015, and Jenny Fielding, then Managing Director for the Techstars R/GA Accelerator, had just arrived at the office. A self-described early bird, Jenny didn't expect any of the founders in the program to be up and present already. But she was wrong: Luke Schoenfelder, CEO and cofounder of Latch, was already hard at work. 
A morning routine was born: Jenny and Luke, covering whiteboards with brainstorming about Latch's strategy, fundraising, vision, differentiation, and more. 
To Jenny, these early morning sessions were emblematic of the work ethic that has taken Luke, and Latch, so far. 
"Luke is one of the most relentless founders I've ever worked with," Jenny says. "Luke and Brian [Jones, CTO] have been so heads down. It's easy as you start raising more capital, becoming more well known in the tech ecosystem, to get distracted. Luke and Brian were never distracted. They did nothing but make this company a success."
Back when Latch was starting out, another company that did next gen locks seemed to have captured the market. But when Jenny was introduced to Luke and Brian, she was impressed with their take on the market. Locks seem like a hardware issue — but while Latch had to make great hardware to succeed, Jenny was impressed that their real vision was around the software play. "They could imagine a world where you could seamlessly go into and out of people's homes," Jenny says. "They had this vision and they were going to make it happen."
It's this vision that has driven Latch over the years, and that the company continues to pursue today.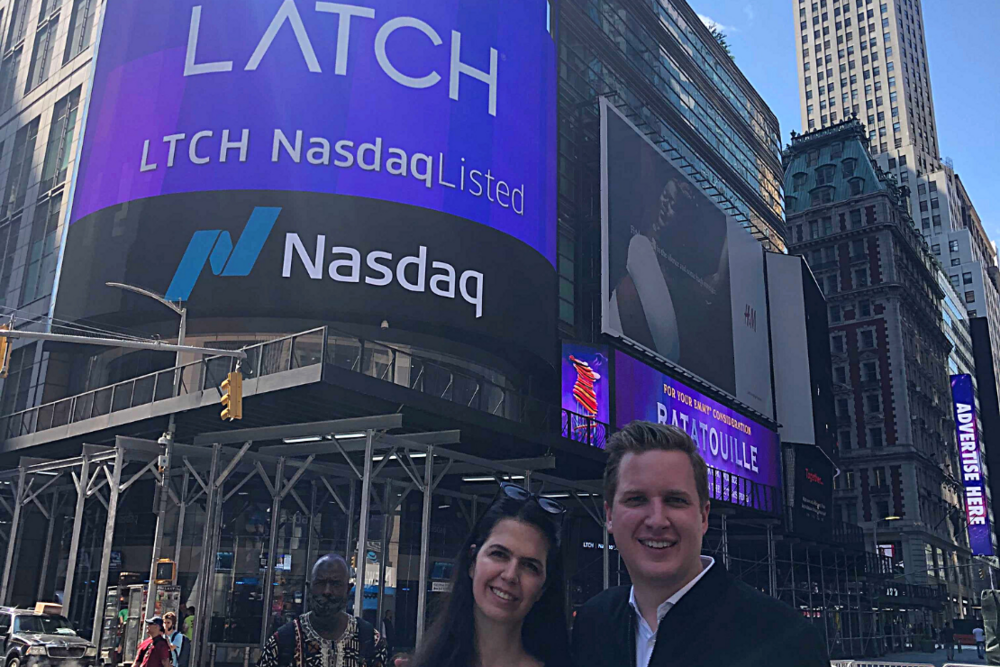 Jenny and Luke at the Latch IPO
Growing a Company and a Startup Ecosystem
"They were the first offer I made," Jenny says. It was her first program as a Managing Director for Techstars, and she was anxious to get it right. "I had this incredible feeling that I could work really well with these founders."
Their vision began to come to fruition during the program, and Luke and Brian brought on another cofounder, Thomas Meyerhoffer, as the Chief Design Officer.
Jenny recalls making introductions for Latch to manufacturers and connections who could help with their supply chain, as well as mentors for the program who were able to help Latch grow. 
"People who are interested in hardware and devices, it's a small world," Jenny says. During the accelerator program, she was able to help Latch become a part of it. She introduced them to both their seed round investor and their Series A lead investor. 
"Historically, people didn't think of New York as a place to build hard tech companies," Jenny says. "I thought that was silly: there's lots of technical talent, legacy manufacturing, and the headquarters of multinational corporations to sell into." She loves when companies come to New York to go through her programs and end up contributing to this ecosystem. And that ecosystem is growing, with Latch as one key player, and Jenny Fielding and Techstars as another. 
Jenny Fielding, Latch Superfan
These days, Jenny and Luke are still close — relationships forged over early morning whiteboard sessions are strong — but she's gone from investor, mentor, and coach to a friend and "superfan" of Latch. 
Jenny sees huge potential in the SPAC and IPO. "Latch is joining forces with one of the largest real estate companies in New York and beyond," she says. "That is an incredibly powerful combination." 
Latch is B2B, not direct to consumer, and they work with real estate owners to build their smart locks into new construction. Luke told IPO Edge that "97 percent of our customers prepay their full six-plus year contracts on day one." Long-term commitments make sense for the locks that keep buildings, apartments, and other spaces secure. With this new partnership, they have access to even more construction, as well as the funding to fuel their expansion. 
"Partnership with a real estate platform will help them scale quite quickly," Jenny predicts. 
Along with her huge pride in this team at reaching IPO, Jenny is feeling a little bit sentimental. The IPO took place on her seventh anniversary at Techstars, and Latch was her first offer for her first class. 
"I'm excited to watch them keep growing," she says. "I know they're going to keep working to bring their vision to life."