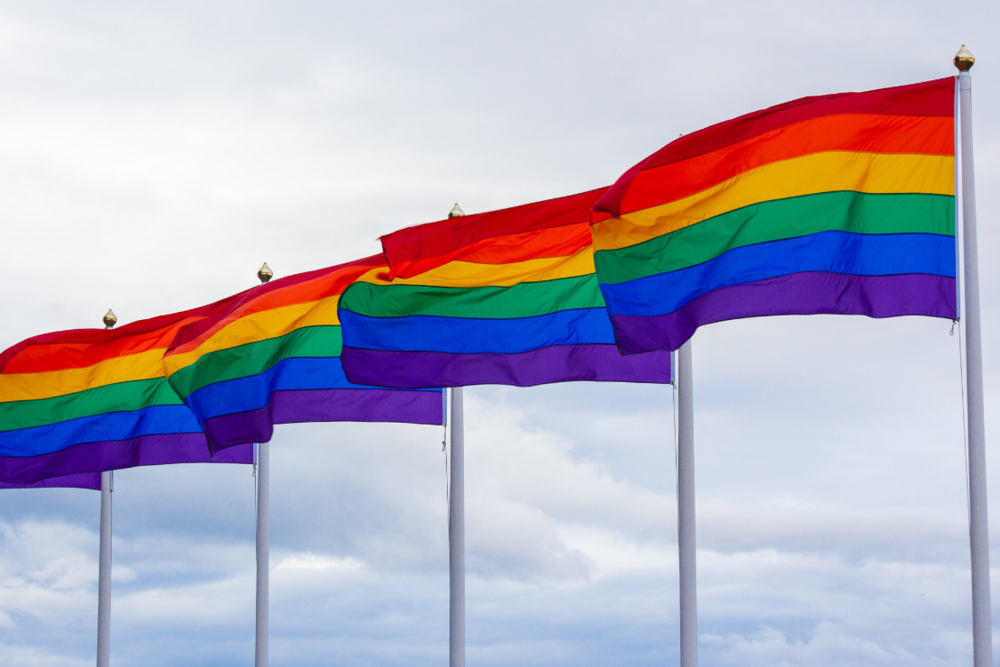 2-min Read
By Amanda Fish, Executive Assistant at Techstars
I am proud to work at Techstars. I am proud to be a member of the LGBTQ+ community. And I am proud to be out at work — although I didn't always feel this way. 
My coming out story starts with my 25th birthday and a quarter-life crisis. At the time, I was in a heterosexual relationship, but my gut instinct kept quietly saying, "something's not right." I broke down in tears and spent my entire 25th birthday sobbing, knowing what I thought was the reason for my reaction but unsure of the words to say it and too afraid to step into my truth. 
I broke up with my boyfriend. I joined a meetup group for gay ladies. And I took baby step after baby step to reconcile the feelings bubbling within. 
But by the time I was able to confidently say "I'm gay" to friends and family, I realized that there was another hurdle to cross — my colleagues. 
Prior to joining Techstars, I worked in Big Law — a conservative, old school, boys club kinda place. Some of my close work friends knew that I was dating a woman (who would then become my fiancée) but I came to the realization that I'd never be totally comfortable being out while I worked there. What would people think of me? What would they say? When colleagues mis-gendered my partner, I quietly seethed and hoped that one day I wouldn't have to choose between work-life and life-life. 
When I started interviewing for new opportunities, the ability to be out in the workplace was a top priority. It felt too uncomfortable after all those years of struggling and identity searching to land a new career and present only part of who I am. Just as plenty of folks share with colleagues that they're married, have two kids, a dog, whatever, I also wanted to share that my partner is a woman simply because that's something that makes me, me. 
My colleagues at Techstars welcomed me (and my partner) with open arms, and because of that I know that workplace visibility is incredibly important. Simply being able to mention her in passing conversation has changed how I present myself at work. I don't have to hold my tongue, or use her androgynous name to pass, or have lingering concerns of "What if someone finds out?" 
Because I know what it's like to be invisible, that makes me even more proud to stand up and say to my colleagues — this is me. This is who I am. I'm gay and proud of it.