By Matt Serel, President of You Are Accountable, LLC
My Truth
Almost 8 years ago I overdosed on Oxycodone in a hotel room on a work trip. 
I woke up in the hospital ICU unable to breathe, not knowing where I was, or how I got there. I only survived that day because my wife, girlfriend at the time, was nervous that I didn't answer my phone.
Last October, I celebrated seven years sober from drugs and alcohol. 
The Outsider's Perspective
For those of you who know me professionally or peripherally the fact that I was a junkie for much of my early and mid twenties may be a surprise to you. 
From the outside looking in the trajectory of my life both before and after I got sober looks uninterrupted and what I would picture as ideal: 
I started my first technology company in high school.

I graduated from Lehigh University.

I attended Brooklyn Law School at night while starting a technology company.

I founded and sold AccuPoint which is now one of the largest technology vendors in the Autism Behavioral Health space. 

I married my best friend that I started dating when I was 18, and we now have a beautiful daughter, a baby boy on the way, and an awesome dog.
However, in reality, there was so much pain and struggle beneath the surface. The last two items on that list almost never happened.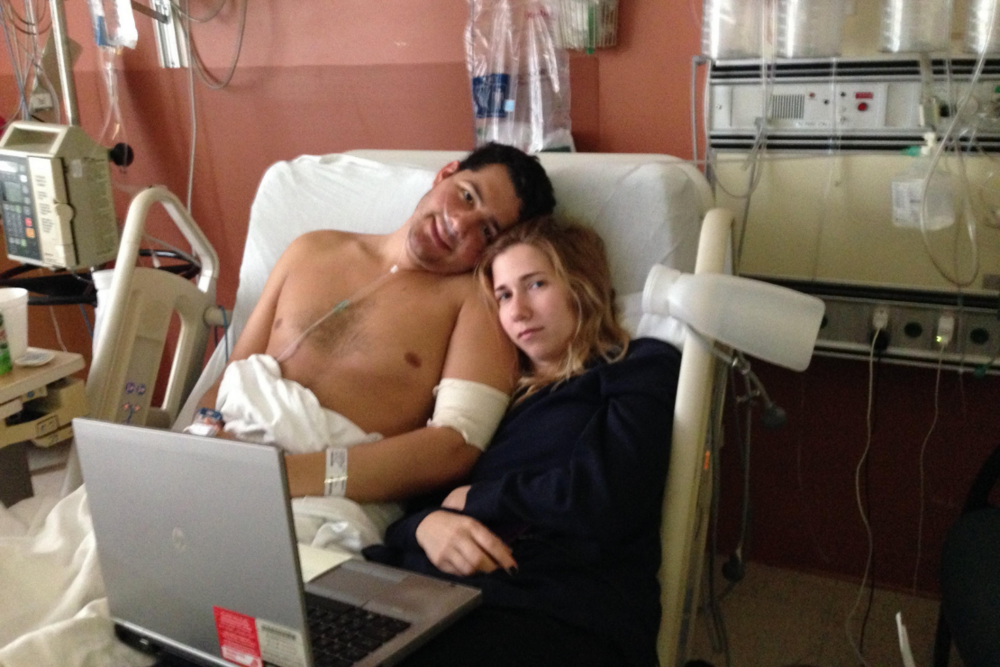 Behind The Highlight Reel
Recovery from addiction is hard. It is really, really hard. What I detail below really only scratches the surface of my experience.
I remember the fear and shame of being told I needed to go rehab for my addiction. 
"What will my friends think? What will happen to my company? What if my partners and clients find out?" 
I remember getting back from treatment and my relationships being in shambles. 
"How can I hang out with my friends who drink? Will Becky ever see me the same way? How will I go to bachelor parties? How will I get married? How will I enjoy life?"  
Lastly, I remember feeling like it would have been easier if I just died on that day 7 years ago. 
Unfortunately, like many chronic diseases, my experience is that there is no addiction cure. However, there is treatment that can help you process and put your addiction in remission. For me, getting clean from drugs and/or alcohol was the easy part. Staying clean, and living a happy and free life is the hard part.   
This is what my treatment consisted of: 
30 Days at an inpatient rehab, followed by

8 Weeks in an intensive outpatient program - 3 hours a day, 4 days a week starting at 6 pm, followed by, 

3 months in a less intensive outpatient program - 1.5 hours a day, 2 days a week, starting at 6 pm, concurrently with

1 hour a week of psychotherapy, concurrently with

Participation in peer support groups, concurrently with

Random drug testing
Thankfully, while this was all incredibly hard work, isolating, and immensely time consuming, I was extremely fortunate. I was fortunate because I had health insurance and a familial support system that helped guide me towards quality care in a time where I was in no shape to take care of myself. 
I survived that day 7 years ago because my wife was concerned about me. I live today because of the countless people who helped me get back on my feet. 
If you or anyone you know are struggling with addiction, there is hope, it can get better, I'm here for you, and I love you.
My Next Chapter
I've had the opportunity over the last few months to reflect on my life, what I would like to do differently, and where I would like to do more of the same. 
One thing I've noticed is that our healthcare system does a decent job of getting people clean, however, due to how healthcare reimbursement works (largely fee-for-service), support is either fairly intensive, or non existent. 
Unfortunately, and unsurprisingly, it is estimated that a large majority of the people who seek treatment relapse, and I've seen far too many people go a step further and die. This has only been exacerbated due to the challenges and in many times isolation caused by COVID. 
The mission of Accountable, and my mission, is to provide a low touch, low cost, tele-enabled, safety net of support for individuals in recovery as they transition from therapeutic care into a fulfilling, and self determined life. 
A version of this article appeared on the Accountable website.