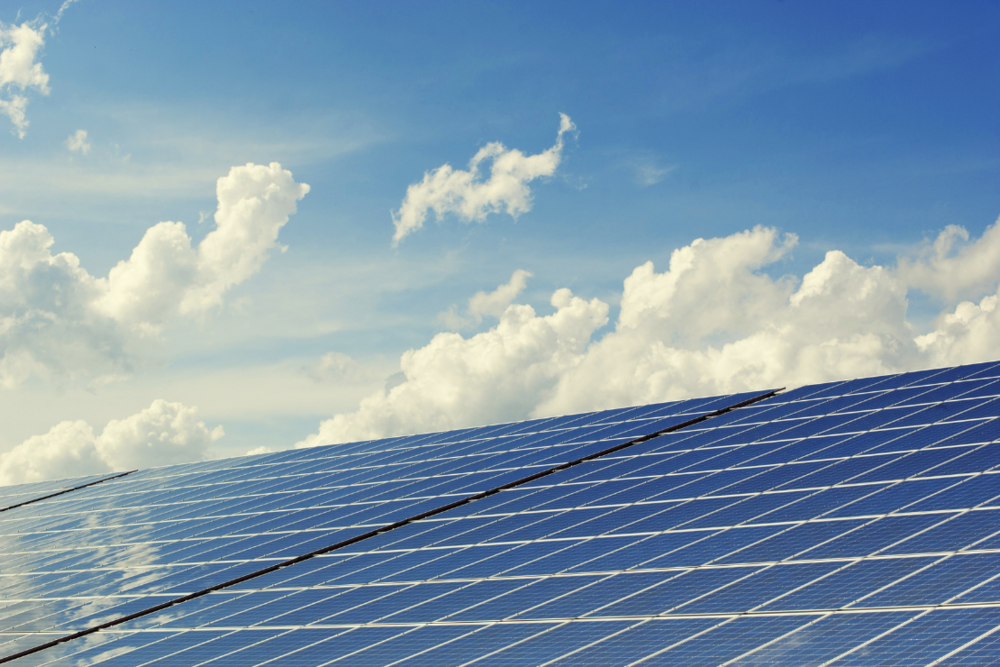 Climate change is, without doubt, one of the biggest challenges that we as a species face right now. We must bring the very best of our innovation and action to combating climate change, for ourselves and for the survival of generations to come. 
At Techstars, we believe entrepreneurs can change the world. So it makes sense that, faced with the problem of climate change, our impulse is to set entrepreneurs and innovators loose on it to see what their ingenuity and drive can accomplish. 
We are proud to announce the Techstars Sustainability Challenge, in partnership with ABN AMRO, Cargill, Comcast NBCUNIVERSAL LIFT LABS, EG, Endeavor, Equinor, Princeton University through Princeton Innovation and the Andlinger Center for Energy and the Environment, Semapa NEXT investment company, Stanley Black & Decker, The Heritage Group, The Nature Conservancy, Temasek and World Federation of United Nations Associations (WFUNA). Because all of us want to make a better world. 
Starting today, the Sustainability Challenge will accept entries from innovators with ideas for how to reduce the significant toll global supply chains have on the environment. We have chosen this particular element in the enormous problem of climate change because we see it as critical to reducing the many negative environmental impacts of supply chains, and creating efficiencies that will drive long-term positive impacts for industries, markets, and people around the world. 
Making supply chains more sustainable may not sound glamorous, but it will have a huge impact. And when it comes to fighting climate change, impact is what's important. We're in this to create real change. 
Entry Categories
Innovators will submit their entries to one of two specific areas: 
Data & Automation
Solutions to help companies use automation, internal data collection, or more accurate inferences of external data sources to better measure, trace, and track the impact of their supply chain footprints. 
Materials & End-of-life Impact
Enable a manufacturer to reduce the impact of a product's footprint through new materials innovations, either natural or synthetic. Solutions can range from limiting the extractive process for obtaining the raw materials, extending product lifespan, or mitigating the product's end-of-life impact on the environment.
Judging
A panel of sustainability experts from Techstars and our Challenge Partners will judge all submissions on three criteria: 
01. problem-solution fit; 
02. scale of the solution's potential impact; 
03. and the ability to implement a proof-of-concept with an enterprise organization.
Timeline
November 16, 2020: Applications open

March 8, 2021: Applications close

March 25, 2021: Finalists notified

April 1, 2021: Proof-of-Concept (POC) Working Session - Finalists will deliver their pitches to judges, receive formal introductions to relevant corporate business units, and participate in matchmaking workshops with Challenge Partners to brainstorm proof-of-concept and pilot concepts.

April 15, 2021: Techstars Sustainability Summit Event - Winners announced. At least one winner will have the opportunity to run a proof-of-concept with one of our Challenge Partners.
Winning
Our goal in this challenge is to change the world. So we're not just selecting a winner and stopping there. Rather, we'll select multiple winners, who will be showcased at the first Techstars Sustainability Summit in April. We'll partner them with mentors so they can begin working on building their ideas out into real-world solutions. And at least one winner will have the opportunity to develop a proof-of-concept with a Techstars Sustainability Challenge Program Partner.
Join us, and turn your idea for a better future into reality. Enter now.