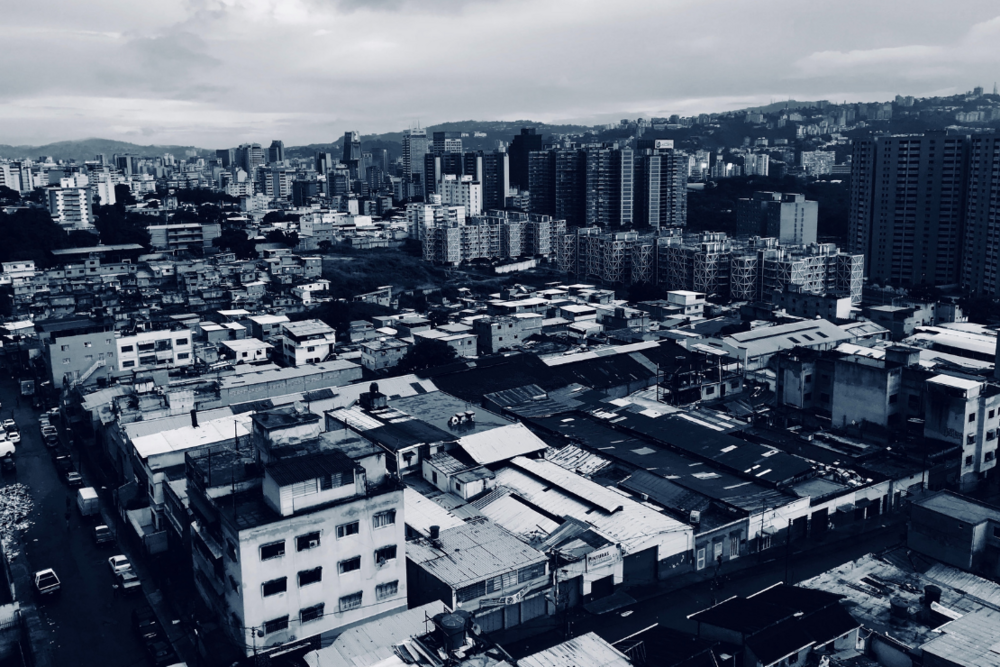 Caracas, Venezuela
By Vera Montacuti, Program Manager at Techstars Berlin
Venezuelan. It's the first word that comes to mind when people ask me about myself. More than a nationality or word, it's a feeling. A feeling of pride, positivity, and hope. My upbringing in Venezuela continues to shape who I am and who I want to become. I grew up in a family of entrepreneurs and witnessed the amount of sacrifice, hard work and commitment that building a business entailed in an environment full of uncertainty, like Venezuela. 
Like many, I left my country almost a decade ago in pursuit of better opportunities, and was lucky to find my second home helping entrepreneurs succeed as a Program Manager at Techstars Berlin.  Although I'm the furthest I've ever been from home, I've never felt closer.  My experience in the startup world has made me into a firm believer and advocate of entrepreneurship, mainly because of the positive impact it can have on societies, especially those in crisis. And Venezuela is no exception. 
When You Don't Have Reliable Food, Water, Gasoline, Electricity, Internet
Food, water, gasoline, electricity, internet: these are things most of us take for granted, but Venezuelans face regular shortages of these essentials. Combined with years of political instability, corruption and hyperinflation, the economic environment is certainly not accommodating for any business.
While the Venezuelan inflation rate rose close to the abstract mark of 10.000% just last year, the World Bank's latest Ease of Doing Business Index ranks Venezuela 188 out of 190 countries globally, making it the third worst country in the world to run a business in. Only Eritrea and war-torn Somalia ranked worse.
Two effects of this economic crisis have been particularly detrimental to the development of new businesses in Venezuela. According to the UN, more than five million have emigrated during the past years, draining the country's human capital, including both potential entrepreneurs and skilled employees. Financial capital to fund new ventures is equally difficult to come by as large amounts of money have been moved out of the country. Up until last year, strict foreign exchange controls additionally limited access to international financing. 
Experienced separately, any of the factors above will certainly make life more challenging. Experienced all at once, however, you're facing one of the harshest economic and social environments globally.
Now imagine running or even building a company under these conditions. Sounds overwhelming, if not impossible, doesn't it? This is the tough reality that current and aspiring entrepreneurs in Venezuela face.
Three Reasons Venezuelan Entrepreneurs Keep Going
Yet despite this nearly dystopian scenario, entrepreneurial activity in Venezuela is far from dormant.
There are three main reasons for this:
01.
Opportunity 
Most multinational corporations have ceased operations in the country, leaving thousands unemployed — yet also creating an opportunity, with market share to be redistributed in many industries.
02. Low wages, low risk 
Hyperinflation has made salaries worth close to nothing. Currently, the minimum salary is only around $2 USD per month (BsS 800.000). This has translated into a low reservation wage and corresponding willingness to take risks, which in many cases takes the form of entrepreneurship.
03. Entrepreneurial DNA
Venezuelans are characterized by a robust entrepreneurial DNA. For years, the country ranked as one of the most entrepreneurial countries in the world, with an inherent culture of creating new businesses. 
Venezuelan Women Entrepreneurs 
And while entrepreneurial DNA knows no gender, I believe it's especially important to acknowledge it in women entrepreneurs.
In a historically patriarchal society where men have been the main breadwinners, a slow, yet steady socio-cultural transformation is taking place. More women are engaging in entrepreneurial activity. While necessity — tied to the precarious economic situation —  plays a big role in women deciding to run their own businesses, important factors such as education and ecosystem development are also contributing to this transformation. 
A few months ago, I had the opportunity to collaborate with Mujer Cinco Estrellas, a Venezuelan group born with the mission of making entrepreneurship accessible to women, no matter what age or stage in life they are in. 
It's inspiring to learn that groups like these are still thriving amid such turbulent and often discouraging times. It was an incredibly rewarding experience to interact with their community, hear about the daily challenges they face and show how accelerator programs like Techstars are here to support them on their journey and amplify their voices. 
Just like Mujer Cinco Estrellas, initiatives like AME, Feminismo Inc, and Aliadas en Cadena dedicated exclusively to the education and empowerment of Venezuelan women, are gaining traction. The creation of such platforms has been critical in democratizing entrepreneurship by redefining gender roles and teaching new skills and tools to succeed in both personal and business endeavors. Ultimately, they foster entrepreneurship in women by creating communities that defy traditional social stigmas, while providing support networks where women become each other's role models. 
Crisis Creates Opportunity
It's clear by now that the political, social, and economic environment in Venezuela has resulted, among other things, in shortages of the most basic goods and services. And while this has transformed even the simplest of activities into daunting tasks, the situation has pushed citizens, women and men alike, to find creative solutions to overcome such problems.  
Take cash, for example. The rapid loss of value of the local currency (Bolivar) and resulting lack of physical paper money has led to the widespread adoption of digital payment methods, especially ones that enable to hold and pay with foreign currency (mainly USD). Female cofounded CityWallet, a blockchain-based micropayments startup, moved in to address the lack of cash by allowing users to conveniently pay parking tickets using their app.
Due to the lack of public support systems and functioning institutions, Social Entrepreneurship is gaining critical importance. Leather Heart is Venezuela's first certified B-Corp startup. Founded by Mariangel Molina, the company empowers low-income women by teaching them how to sow and pays them to create children's toys made out of recycled materials. Part of the sales proceeds are then used to feed vulnerable children in Venezuela.
Another example is Agua Viva, a startup addressing the lack of accessibility to drinking water. By placing machines with multiple special filters in strategic locations, citizens can now both find and buy quality potable water at much lower prices.
While it's encouraging to hear about these initiatives, still a very large percentage of businesses in Venezuela remain informal, mostly as direct-to-consumer brands revolving mainly around the areas of food, fashion and beauty. The COVID-19 pandemic accelerated this trend as retail shops remained closed during the recent lockdown.
Although tech-driven endeavors have been the exception thus far, this is merely a reflection of the early development stage of the local ecosystem and by no means undermines the achievements and economic success of existing startups.
Echando Pa'lante
- Going Forward
Change and uncertainty are constants in entrepreneurship, and in Venezuela these two seem to be exceptionally magnified. Google "Venezuela," and you're likely to find countless unsettling headlines. 
But something the global coverage tends to miss are the stories of all the Venezuelans that each day chose not to give up and fight for a better tomorrow. Stories of success — such as the fact that more than 30 startups backed by top tech accelerator Wayra have managed to raise money. Or that just last year, Venezuela was the Latin American winner at the Technovation Girls Challenge — a non-profit organization empowering young girls to become tech entrepreneurs. 
As I celebrate each one of these victories, I also recognize the importance of better regulatory frameworks, education systems, technological infrastructure and economic conditions in creating a supportive ecosystem for entrepreneurs. Although there is still a long way to go until Venezuela becomes a hub for innovation, the resilience, flexibility and optimism with which its entrepreneurs continue to navigate adversity proves that once favorable conditions for entrepreneurship are given, Venezuelans will be unstoppable.