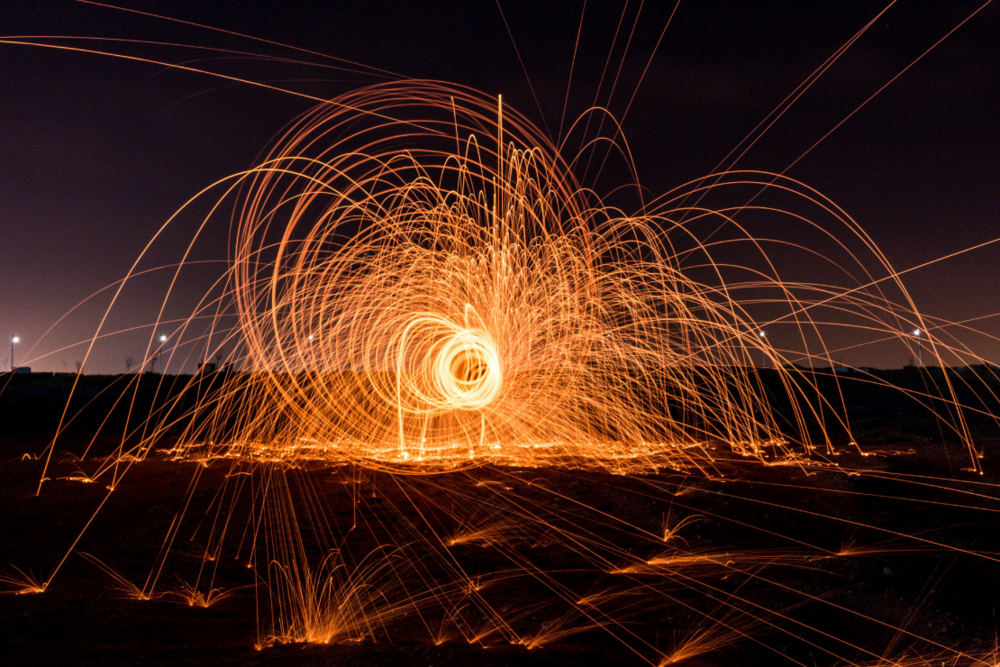 By Hilla Ovil-Brenner, Managing Director at Techstars Tel Aviv and Vijay Tirathrai Managing Director of Techstars Hub71 based in Abu Dhabi
The recent deal between Israel and UAE will bring so many new opportunities for our ecosystems to grow together. We wanted to share with you a few of our thoughts on its significance for both Techstars, innovation ecosystems, and the investment world as a whole. 
Building a network is essential and is not optional for entrepreneurs; especially when they want to scale over foreign markets where they don't know anyone. Developing market entry options and establishing relationships with the local startup ecosystem is key and here is how Techstars can help entrepreneurs become well-connected in a newly opened market.
Entrepreneurship Bridges All Gaps: When Collaboration Drives Innovation
Techstars bridges gaps between technology, business, and venture capital to create greater innovation and companies. By bringing together ambitious founders and corporations, the Techstars global network offers the opportunity to any entrepreneur, anywhere, to build trustable relationships, accelerate their business, and scale over global markets. We've always held the view that business connections, such as those we create, can facilitate collaboration, cooperation, and regional co-creation to create tomorrow's major innovations. 
UAE-Israel: How Techstars Can Be the Bridge-Builder Between Our Two Ecosystems
Techstars offers a network of leaders, experts, and investors and can play a huge part in building bridges between our two startup ecosystems. Israel and the UAE have a lot in common. First, both Israel and Emirati entrepreneurs have this global first approach due to the limited size of respective local markets (respectively 9M and 10M people). Also, UAE and Israel share common expertise in key areas such as logistics, agritech, transportation, airlines, and technology and these will create great synergies for the public sector as well as for tech startups.
Our two ecosystems are also a natural fit: the UAE has natural resources and a tiny population, which means that their financial capital exceeds their human capital. Israel, on the other hand, has human capital with an overstretched local financial capital. In both cases, the surplus fits the deficit of the other market.
For now, Israeli entrepreneurs are very excited but have a lot of questions: How to go there? What does the peace deal really mean for entrepreneurs? How to connect with Emirati investors? Techstars global network can really help to answer these questions, providing all the resources and network that entrepreneurs need to scale in a safe environment.
Vijay Tirathrai, Managing Director at Techstars Hub71:
"I think there is a thirst for understanding and exploration. Since the accord I have received numerous inbound inquiries from enthusiastic Isreali entrepreneurs. In terms of people relationships, that is going to take time. It's a very new experience, it is very exciting, and people are still trying to understand the economic, political, and cultural impact that this brings about. Ultimately I feel it will bring tremendous benefits on both sides."
Hilla Brenner, Managing Director at Techstars Tel Aviv:
"The relationship with Abu Dhabi has always been part of the network, but now I think it can be even stronger and more formal and maybe more attractive to Israeli companies. I'm hoping foreign startups will find themselves in the Techstars Tel Aviv and Hub71 Abu Dhabi accelerator programs because I think that would be a very successful journey!"
The Entry to Gulf Markets: A New Step for Israeli Entrepreneurs Before Going Global? 
When we look at companies that are based in the UAE, often before they think about going to Silicon Valley to tap into the capital markets and growth in the U.S, they need to prove themselves in the domestic arena. A lot of the countries in the Middle East are fragmented and small, so working in the UAE and collectively as a region allows entrepreneurs to get some good traction before thinking about expanding globally. Accessing Arab markets can really become a new step for Israeli entrepreneurs before going global.
We can also expect cross-border investments as tech leaders in the UAE and Israel are upbeat about business cooperation; particularly in Fintech, Agritech, Cleantech, and Public sectors where synergies sound the most obvious. Israeli entrepreneurs will find a new breed of investors in the UAE and one of our alumni company Bridgify has already been investigating the UAE market.
Amit Shamni, CEO at Bridgify (Techstars Tel Aviv '20):
"Since graduating from Techstars, we have been investing heavily in the UAE market, after partnering with organizations and hubs in the UAE aimed at bringing tourism and hotel technologies to Dubai. Lately, we have signed distribution contracts with local resellers. We started a pilot with Dubai Tourism which is the largest tourism management organization in the world. In addition to that, we are in advanced talks about starting a partnership with a major airline, two large OTAs and tens of hotel chains. In December, we will be flying to Dubai for a conference called GITEX. We were invited to present our technology together with other startups and meet with investors and potential customers."
---
Register now for a live conversation, "Israeli-UAE: New opportunities ahead" on December, 10th at 3.30 pm (IST) along with our friends from Techstars Abu Dhabi.
Along with our friends from Techstars Abu Dhabi, we will be joined by a strong line-up of Emirati and Israeli speakers: Asher Siddiqui, Board Member at Sukna Ventures, Itzik Frid, CEO and Managing Partner at Takwin Labs, Fiona Darmon, General Partner at JVP, Patrick Rogers, Founder of Clara (Techstars Alumni), and moderated by Pete Swabey, Editor in chief at TechMonitor.ai. Register here. 
Applications for Techstars Tel Aviv are open until December 20, 2020. If you want to be part of our 2021 class you can apply here.