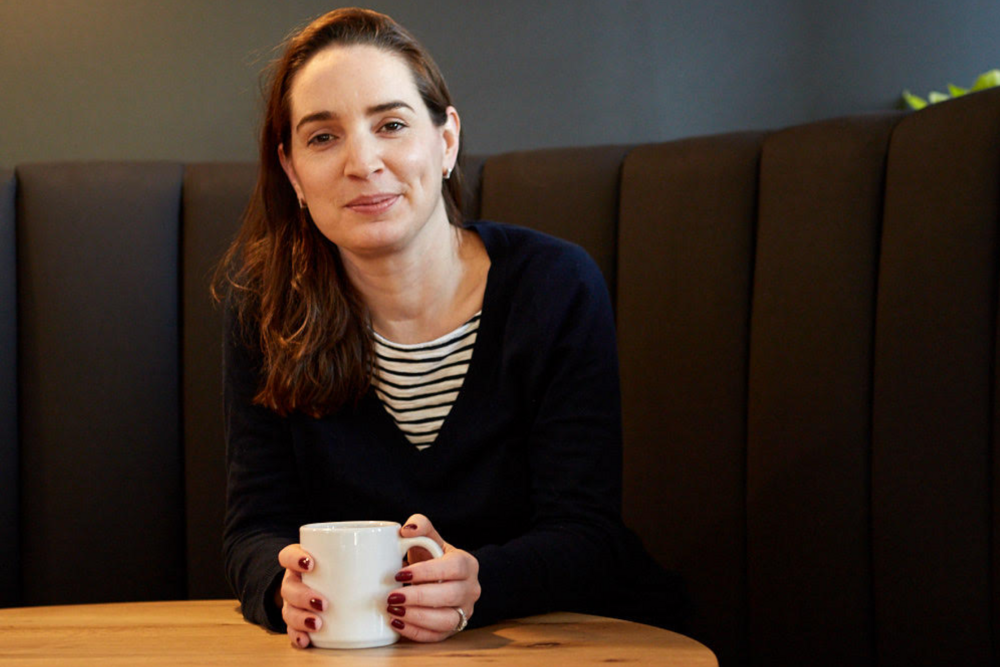 By Maëlle Gavet, Techstars CEO
Let me start by introducing myself. 
My name is Maëlle Gavet. (I tell people, "It's Ma like Mom and Elle like She in French." But having lived and worked all over the world, I've heard just about every possible pronunciation and am not precious about how you say it.)
I started my first business at sixteen, went on to found two other companies, and have also served as an investor and LP. 
After spending just over six years with the Boston Consulting Group, I spent the last decade or so as a senior executive at several remarkable companies: First at Ozon, the $9B Russian e-commerce platform, then the Priceline Group, and, most recently, Compass. 
These three very different companies showed me how operational excellence can accelerate growth and reach significant scale, all over the world. (We operated in dozens of countries, each with their own unique challenges, and I've had the opportunity to study or work in my native France, the U.S., U.K., India, South Africa, China, the Netherlands, Ukraine, Poland, Germany, Austria, and Italy.) 
These experiences helped crystallize what are three bedrock beliefs for me. That nothing motivates people like a shared mission, that technology can be a force of good, and that amazing entrepreneurs can truly be found everywhere, in every shape, gender, age, and religion. 
These last points are really what motivated me to write my book, Trampled by Unicorns: Big Tech's Empathy Problem and How to Solve It. I firmly believe by opening access to VC and evolving tech culture, we can unlock unprecedented opportunity, value and change, all over the world — and use technology to make our world a better place.
So, why Techstars, and why now? 
Again, for me, it came down to mission. Entrepreneurs can change the world, one company at a time. The mission of Techstars is to help entrepreneurs succeed and we have what I truly believe is the world's most powerful model to actually deliver on this promise. 
You can see it in the successes of the founders who have gone through our mentorship-driven accelerator programs. These companies are worth more than $30B and employ tens of thousands of people. Nine of them are officially unicorns. (Three other companies we've invested in are also unicorns.) 
Our investments in more than 2,300 companies, including Uber, Twilio and Scopely, give us a portfolio that is worth more than $185B today. And Techstars itself now employs nearly 300 people in 22 countries, and has activities in more than 150 countries.
You can see it in the meaningful partnerships we're helping to create between startups and innovation leaders at major corporations and NGOs — with both helping the other drive innovation and positive change. 
Perhaps most importantly, you can see it in the gleam in the eye of an aspiring founder at one of the more than 7,000 entrepreneurial programs we've run in over 150 countries. If we can help turn that spark into a world-changing company, just imagine the impact. Access to capital and network continues to perpetuate a lack of diversity and the Techstars model, unlike any other, allows us to take access far off the beaten path of traditional networks and hubs and deliver more impact at scale. 
And while there is so much work to be done, I'm excited by our partnerships with change-makers like Harlem Capital, by our aggressive commitments to empowering 1,000 diverse CEOs, by the important work of the Techstars Foundation, and so many more. This is just the beginning and I'm excited about ramping it up in the coming months and years. 
Whether you're a founder, investor, corporate innovation leader, community leader, or mentor — or hope to be one day — know that I am here to work with you. I know the unrivaled power and diversity of our network is an unstoppable force for positive change and I can't wait to harness it with you.