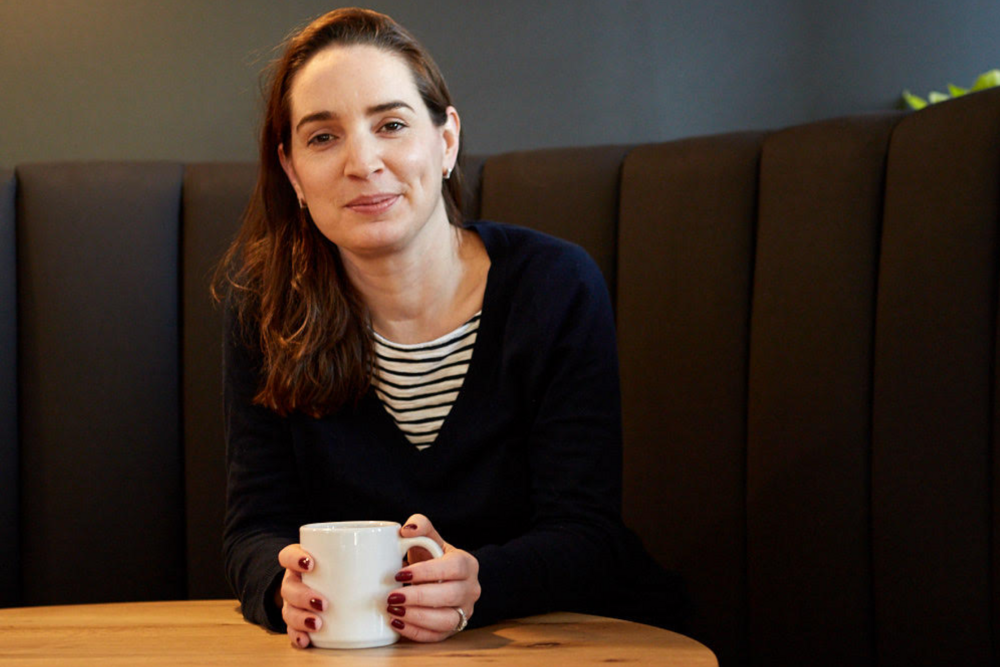 Techstars' new CEO Maëlle Gavet
By David Cohen, Founder and Chairman of the Board of Directors at Techstars
Whew! What an exciting day!
Earlier today, we announced that Maëlle Gavet is our new CEO here at Techstars. Here's a little bit of the backstory for you. My hope is in sharing it that others will see that leadership change can be handled with transparency, courage, and class. Nobody exemplifies this more than our departing CEO, David Brown.
Back in September, David Brown wrote this about stepping down from his CEO role:
Having different leaders at various times can make an invaluable impact to the success and trajectory of a company's long journey and as a founder, leader and board member, I want to see Techstars be all that it can be. The rest of the board and I believe that it's the right time for a change to take us forward on the strategic path we've laid out. I will stay very involved in the business and, of course, will remain a major shareholder and board member. 
Thoughtful leadership evolution in growing and scaling companies is healthy. It happens in strong, successful, mission-driven companies all the time. We've seen it over and over again in our own investment portfolio - and helped to mentor our founders through these strategic decisions and transitions. It's all part of the journey. 
I will remain CEO until we find the right person to take the helm through a thoughtful transition.
Change like this is hard. When David decided to be transparent about the upcoming CEO change and to be an active part of recruiting a new CEO, he led in a way that did not surprise me, only because I have been working with him for nearly thirty years. But many leaders cannot operate with such transparency. It's often simply easier to "rip the band aid off" all at once and announce the new person and such a change all at once. But this simply didn't feel right to David Brown.
To honor his relationships with the team, with our partners, with our community leaders, and with the thousands of entrepreneurs that we support, David chose the hard path. He didn't want to look people in the eyes for months and feel like he was hiding something that would impact their lives. He wanted to honor his relationships. He took on a burden during this period; the burden of transparency. For our employees, we also created a burden. That burden was one of uncertainty.  But David felt that everyone deserved the truth and deserved to understand what was happening and how it might impact them. 
Being honest and transparent takes class and courage. It's not always the easiest route. 
David Brown grew Techstars by 10x on nearly every metric since he took over as CEO. Here's to my good friend, my co-founder, and my fellow Techstars board member, David Brown. With this, and with many other things, you are a shining example of how to lead with grace and integrity. And that example has been noticed by many. 
As we embark on this next phase of growth and hand the reins over to our new CEO Maëlle Gavet, we see the opportunity to continue on that trajectory while helping even more entrepreneurs succeed. Maëlle has been a leading technology executive and entrepreneur for over 15 years and is one of the tech industry's brightest stars.
After starting her own companies an entrepreneur, she spent six years as a Principal at the Boston Consulting Group then went on to become CEO of OZON.ru, Russia's largest e-commerce site which recently went public on NASDAQ and is valued at over $9B. Later she became Executive VP of Operations of the Priceline Group, the largest online hospitality and travel agency in the world, which includes brands like OpenTable, Kayak, and Booking.com. Most recently, Maëlle was Chief Operating Officer at real estate platform Compass, valued at over $6B. She worked closely with entrepreneurs at both Priceline and Compass. 
Welcome Maëlle, and David, thank you!