3-min read
By Jenny Lawton, Chief Innovation Officer of Techstars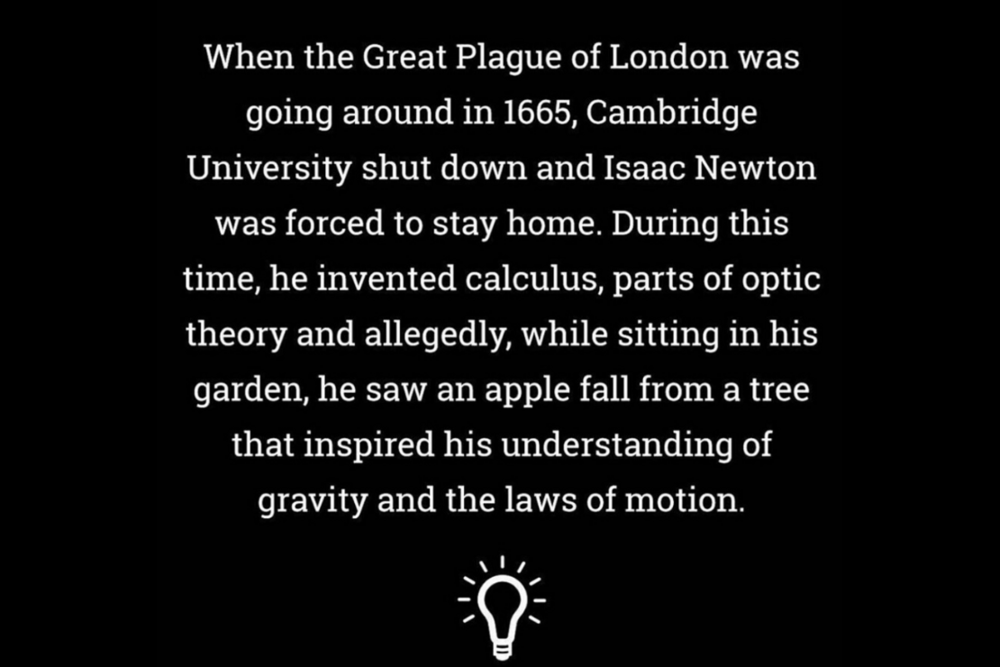 The Instagram post by actress Shilpa Shetty was followed by: "You have two options in this time: either you USE your mind or LOSE your mind. Time for Creative Ingenuity."
So true, yet so often not how we behave. One of the most impactful books that I have read in the past ten years is The Intel Trinity: How Robert Noyce, Gordon Moore, and Andy Grove Built the World's Most Important Company by Michael S. Malone. It has formed the whole thesis of how I have structured my role relative to innovation in each company that I have led in the past 10 years. I have been thinking about it a lot during the current turbulent times that we have entered, with the perfect storm of the COVID-19 pandemic and the collapse of the global financial markets. Both Forbes, with "How to Drive Innovation During a Recession" (2019), and Harvard Business Review, with "Roaring out of a Recession" (2010), have some interesting reading on this if you want to add more to your reading list.
My two big takeaways have been very simple:
There are three pillars for sustainable economic growth: academia, government, and business.

It's counterintuitive, but investing in marketing and R&D is critical during a recession or difficult financial times
Investing in the future feels frivolous when sales dry up, the economy is having difficulties, or expenses are strained. But by keeping the creative marketing engine running and by supporting transformative innovation and organizational disruption you increase the chances that your company will come flying out of a down market.
It's so tempting to say "winter is here:" to gut expense budgets and circle the wagons, keeping a core team that hunkers down in survival mode. Strong leadership during these times will continue to feed the growth engine of innovation — not everyone will be willing or able to take these risks. It is a risk — it's making a choice for tomorrow over today. But when you really think about it, the work of today is meant to set up a successful future. When today is failing, taking a chance on the ability to leapfrog out of a depression will set up for a stronger future. 
I always try to add a dose of paranoia when I'm making a decision on how much to bet on the future versus battening down the hatches of today. The things that I ask myself are: "What is my competition doing?" and "If we don't, who will?" These usually motivate me to make room for the investment. 
There are many real examples of this. Look deep into the 2008 recession and the impact it had in the consumer and retail markets. You'll see that Target won out over TJ Maxx and Marshalls by investing in differentiating themselves during this deep recession, and Staples won out over Office Depot by pruning versus gutting their business (see that HBR article above). Even further in the past, Intel doubled down on innovating through a downturn and came out on top with the microprocessor, forever changing the world of computing. 
A company is a long term investment. You should spend at least 80% of your energy and efforts on today — but if you don't also spend 20% of your time on tomorrow, and then 80% of that 20% on the big bets of tomorrow, you may miss out on the opportunity to run with the bulls when the bears go home.