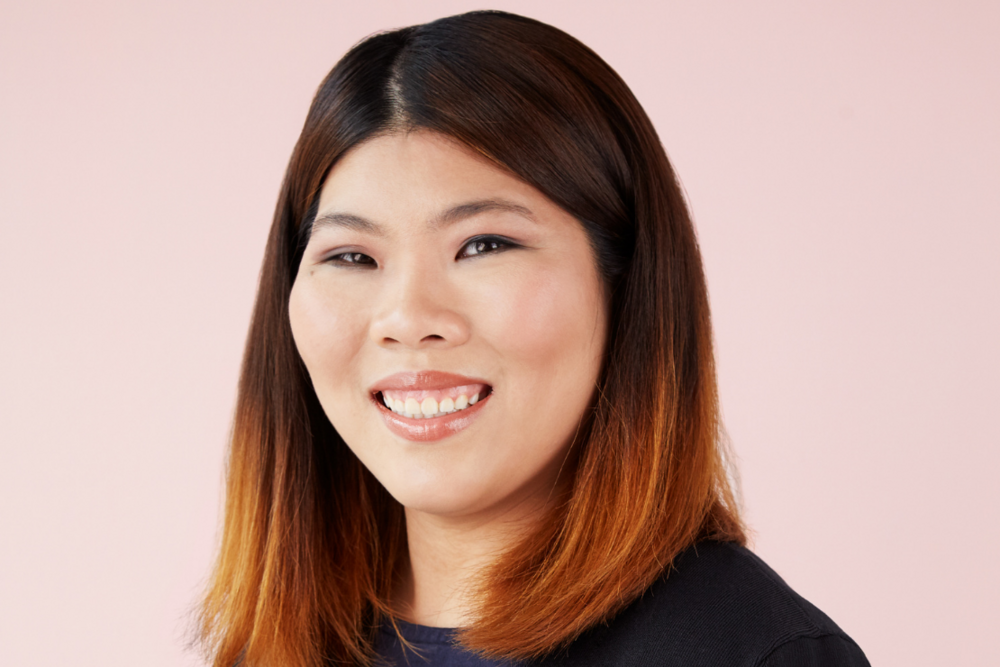 By Beau Wangtrakuldee, Founder and CEO of AmorSui (Techstars Boston 2020)
I grew up in a family full of women. Just counting my immediate family alone, there are 25 of us. Then I went to an all girl's high school, with an additional 3,000 of them on a regular basis. As you can imagine, I was surrounded by women 24/7. Seeing firsthand my mother and aunts making purchasing decisions for the household, and buying services for themselves or loved ones, I made assumptions for most of my life that every successful company engineered their products to be inclusive of women. After all, we make up 50% of the world's population, make 70-80% of consumer spending decisions, and deploy over $40T a year.
I am disappointed to report that I was wrong.
Leaving Half the Money On the Table
Industries like personal protective apparel, mobile, gaming, automotive, and more are ignoring opportunities to market products to a group of the biggest spenders in the world — us, women. 
When you don't build products for women, you're leaving half the money on the table. 
For example, the virtual reality (VR) industry was predicted to have a comeback in 2018 due to significant improvements in visual technology that yielded better images, smoother transitions, and more precise controls. Companies like Oculus, HTC, and Sony invested tremendous resources to launch VR headsets, as the technology was anticipated to be the next blockbuster frontier for the gaming industry. However, the 2018 global market for VR was only estimated to be $3.6B, 2.4% of the global market for games. As we take a closer look at why VR was not widely adopted, it turns out that most women experience motion sickness when using VR headsets, because 90% of women have pupils that are closer together than the male counterparts. A simple change in helmet design would increase women's rates of VR adoption, which would lead to more people enjoying VR together rather than just "enduring" it. By the way, as of when this POV is published, VR headsets for women are not available on the market yet. If you are looking for the next million-dollar idea, there's one. You're welcome!
Smart Brands Target Women
Building and marketing products for women isn't a requirement for a successful business — but it is a smart move. 
Unilever, a $6B company, allocated over 70% of its Facebook advertising spend towards women, especially for some Axe body products. Although Axe does not sell products for women, lines of men's products marketed to teenage boys are one of the top-performing ads because mothers are buying these products for the household. 
Nike, a $174B company, found that their three top-performing creatives across all devices and formats in 2019 were videos highlighting female empowerment and geared towards women. 
Bumble, hot of the press with an IPO valued at over $7B and over 42 million active users in 2020, was designed by a team of women tech developers to help millions of women find love instead of just waiting around for men. Their mobile app allows women to make the first move to start the conversation within 24 hours before a match disappears. 
3 Ways To Create Better Businesses For Women
At AmorSui — the company I founded — we are revolutionizing the personal protective equipment (PPE) industry, where only 29% of women working in healthcare, transport manufacturing, construction, R&D, and nuclear energy reported wearing PPE that is designed for them. Our initial launch to close the gap for women scientists in R&D has allowed us to build a community of loyal customers who were happy to pull out their credit cards and pre-order our products before they were even available on the market. In 2020, we expanded our product offering into healthcare, where size-inclusive PPE is much needed for the frontlines. Our current focus on serving women in healthcare has helped us identify a niche in the dental industry, where 66% of the workforce are women, and consistently have no access to better fitted protective gowns. Because we are catering to the needs of these women, we are gaining fast tractions to launch with 60+ clinics in NY, NJ, and PA, and have plans to scale our products nationwide.
If you have not already doing business with women, here are the first three steps that you can take today to double your marketing opportunities, based on what I have learned building a business to serve women:
01. Include women in your product discovery
Entrepreneurs who are only talking to male customers may be unaware of the problems women face. Having more informational calls with potential customers who are women will ensure that your idea is gender-inclusive. 
For AmorSui, we initially started with a focus group of 100 women scientists to design our first iteration of products. We have now established an ambassador program engaging 50+ women scientists and healthcare workers on a regular basis to get feedback on our product development, marketing and branding.
02. Employ women and promote them to make decisions
If your product design and engineering team is mostly men, they may create bias in algorithms, tests, and ask questions that they want answered by a male-dominated group of users throughout your product iterations. AmorSui employs over 50% women, including tech product design and engineering to ensure our product and tech's design biases are addressed for ethical, safety, and business reasons.
03. Partner with women-led businesses
Your partners are an extension of your team's execution. By working closely with women-led businesses, you are ensuring that additional gender biases are eliminated because your partners act as an additional filter to any "one-size-fits-men" approaches. AmorSui selectively works with vendors and factories who are led by women. Because these incredible female leaders put themselves in our products when they are being developed in their care, the risk of us creating products that women would not like is significantly minimized.
There you have it folks. The answer to your next investor meeting's question of how you could increase your market cap.