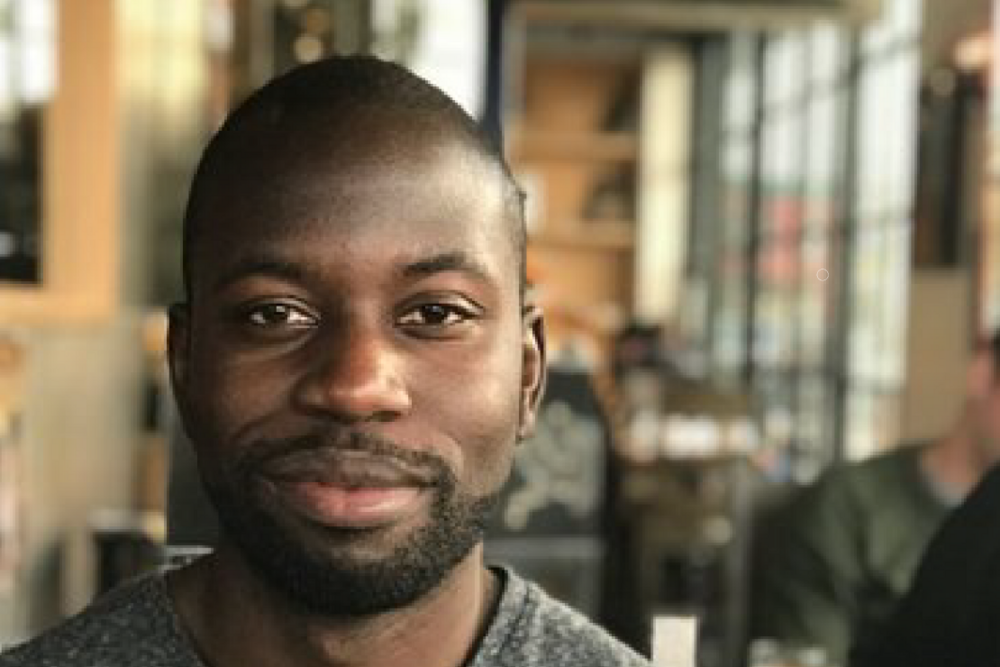 Ablorde Ashigbi, CEO and Cofounder of 4Degrees
4Degrees | Techstars Chicago 2017
Make your network work for you. This is the ethos behind Chicago artificial intelligence startup 4Degrees and its platform which helps teams manage and maximize their relationship network. Founded by Ablorde Ashigbi and David Vandegrift, the Techstars Chicago Accelerator graduate automatically tracks relationships and deals to offer actionable intelligence and help users move them forward.
For Ablorde Ashigbi — CEO and Cofounder of 4Degrees — the connection between personal relationships and professional opportunities could not be clearer.
"As someone from a family of West African immigrants who came to the U.S. without a ton of professional connectivity, I've been able to see with members of my family just how much that lack of connectivity can translate into a lack of opportunity," Ablorde says. "That makes me passionate about the importance of managing and ultimately building important professional relationships."
That passion underpins 4Degrees: The Chicago artificial intelligence startup which works to help people better leverage their professional network. The platform focuses on deal-driven industries like venture capital, private equity, commercial real estate, and investment banking to help users identify the right connections to focus on and strengthen those relationships over time.
Cofounded by Ablorde and CTO David Vandegrift in 2017, when David and Ablorde were working as investors for Pritzker Group Venture Capital, 4Degrees is all about streamlining professional relationships to one place with actionable intelligence. Excel spreadsheets, sticky notes, and whiteboards are relics of the past.
Buy-In From One Of The World's Biggest Brands
This month, 4Degrees was selected as one of the recipients of the Google for Startups Black Founders Fund. The announcement means not only receiving capital to fuel 4Degrees' technical and customer acquisition journey, Ablorde says, but buy-in from one of the world's most important companies. Moreover, Ablorde says it is humbling to be acknowledged amongst other Black founders.
"I think one of the hardest parts of being a Black founder is that, in general, Black entrepreneurs are undercapitalized and under-resourced relative to their peers. Oftentimes they don't get as much of a benefit of the doubt if things go sideways, and I think that leads to people being a little bit more calculating in the bets that they take because the consequences of missing are different," Ablorde says. "So having a little bit more capital behind you that allows you to take that risk that a month ago would have felt less prudent, hopefully, leads to big upside in outcomes."
Ablorde, who regularly counsels business leaders on how to make their organizations better representative of the population at large, says he will continue to serve as an advocate for people who look like him.
"It lights the fire within me to try to help others who are similarly underrepresented or similarly underestimated to have easier shots on goal where we can," Ablorde says.
The Network Power Of 'Giving First'
Perhaps unsurprisingly for a company which dedicates itself to relationship management, Ablorde highlights network connections as the most rewarding part of Techstars Chicago 2017.
"The customer introductions that we've received, the investments that we've made, the hires that we've been able to make all as a result of the Techstars network are really powerful and, I think, speak back to the 'Give First' ethos," Ablorde says.
"I feel like I learned a ton from the other companies in my cohort and always I felt that was going to be the case. I knew who some of the mentors were coming here, and I knew that they had the power to help accelerate our business."
4Degrees has gone from strength to strength since completing the accelerator. The company has so far raised two rounds of venture funding, including its latest installment earlier this year, and plans in the coming months to extend its client base and team.