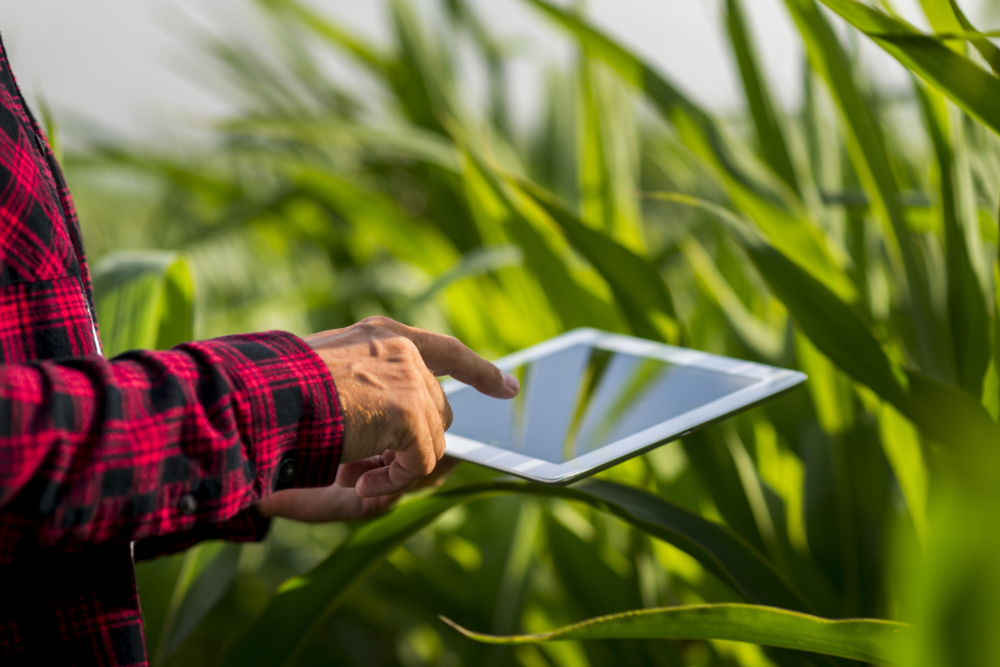 Agtools founder Martha Montoya training a farmer and her son on Agtools.
Agtools | Techstars Farm To Fork 2020
Every day, 5000 daily truckloads of food from farms to distribution centers are lost in the United States, due to a fragmented agriculture and food supply chain. This disconnection from farm to table leads to production and consumption mismatches, food waste, and unnecessary expenditure of financial, human, and natural resources. Founded by Martha Montoya, Gustavo Montoya, and Charley Harrison, California startup Agtools is providing game-changing intelligence to reunite the global food supply chain. The startup completed the Techstars Farm To Fork Accelerator in 2020.
Time is of the essence when it comes to perishable food. From farmer to buyer to distributor to retailer, the produce requires seamless supply chains in order to travel from farm to fork. Unfortunately, this is not always the case today.
The global agriculture and food supply chain remains fragmented, with multiple contributors spread across the world. Each link has limited visibility of the farm to fork process, which often translates into inefficiencies and wastage on a massive scale. Globally, for example, almost 70,000 truckloads of food are lost every day to impact farmers, natural resources, and the wider supply chain.
Washington State startup Agtools seeks to fight this battle against waste with data — and lots of it. 
Agtools is a worldwide SaaS platform gathering real-time government and institutional market data for more than 500 specialty crops commodities to provide up-to-the-moment statistics — like time, cost, supply, demand, alternatives, and more — so that supply chain stakeholders can best decide how to manage their forecasting and purchase orders. 
At a billion transactions per second, Agtools — a Microsoft Machine Learning and AI Award Winner — offers a solution to the challenge of accessing real-time data needed for short- and long-term business decisions. 
"Agtools provides to the market what Bloomberg does to the financial industry or Nielsen to consumer patterns: transparency to react or forecast faster. It's an end-to-end supply chain solution that provides continued support and laser-focused processes," said AgTools founder and CEO Martha Montoya.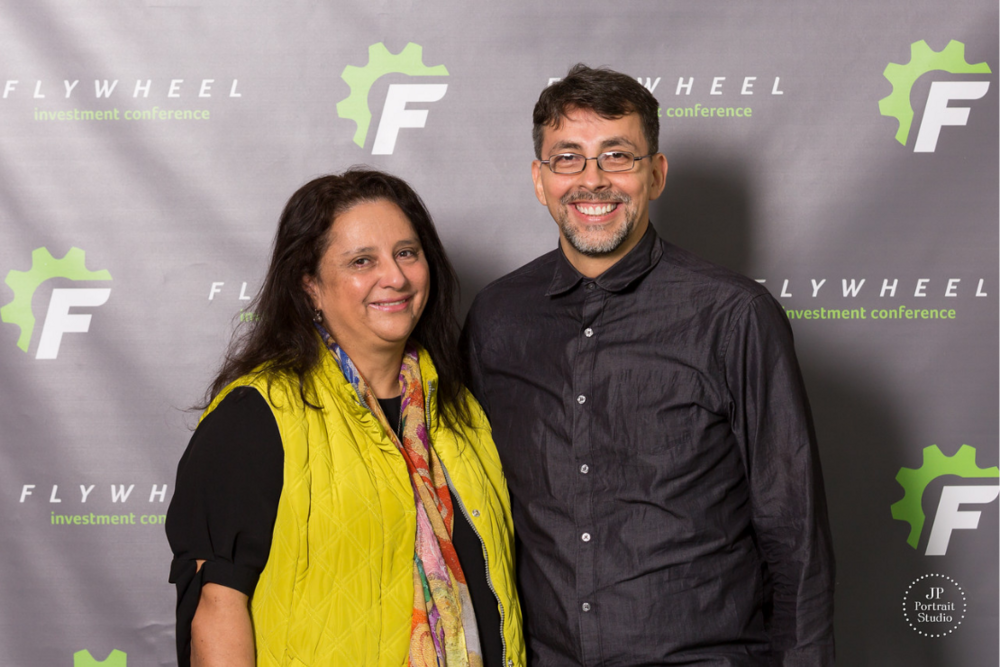 Agtools CEO Martha Montoya and CTO Gustavo Montoya
Preventing Unnecessary Shipments And Emissions
Impacting more farmers through faster technology has always been the guiding principle of Agtools, Martha said. This is exactly what happens, for example, when real-time information prevents unnecessary shipments, unnecessary emissions and mismatching harvesting.
"Every truck that does not get on the road because buyers are following the tool is one less CO2 emitter of the 5000 daily from farms to distribution centers. One of our customers, the largest avocado buyer in the world, is now calculating daily using our tool by rearranging shipments around production rather than consumption."
"With data, agriculture and food supply chain participants can execute better seeding, harvesting, buying, and selling decisions, and deliver products in a timely manner to reduce food, production input waste and farmers," Martha said.
Best Practices At Farm To Fork
The startup was in search of an industry-specific approach when it joined Techstars Farm To Fork 2020. The virtual accelerator delivered best practices, proper KPI management, and amazing mentors, as well as the chance to learn from partners Cargill and Ecolab, Martha said. 
"We expected education and guidance, but were surprised with the mentorship and kindness among everyone."
"Cargill and Ecolab really gave us insightful information on the company. Now, we're still working with team members and presentations for potential POCs."
Martha, a Latinx woman founder, admits that fundraising "is a very 'white' world," which can be challenging. Despite this, Agtools is finding success, with the recent filing of patents and signing of multi-year contracts with multinationals. The startup has so far raised $1.8M in funding, with a planned funding round of Series A $10M.
"Next, we want to grow our customer base of both farmers and corporations," Martha said.