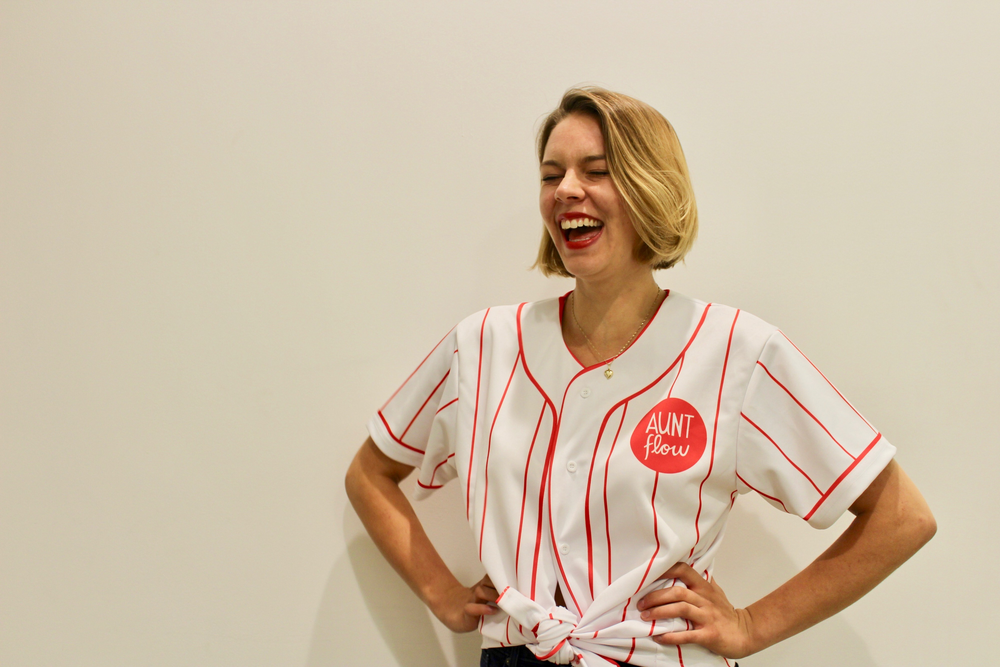 3-minute read
Aunt Flow | Techstars New York City 2018
Founded by Clair Coder, Aunt Flow provides the best menstrual products for businesses and school bathrooms. The company completed the Techstars New York City program in 2018.
Claire Coder first pitched her company idea at a Techstars Startup Weekend, then attended a Techstars Startup Week, and now her company is a part of Techstars Class 142 with the Techstars NYC Accelerator.
"Techstars Startup Week is my favorite week in Columbus, Ohio," says Claire Coder, founder of Aunt Flow. She knows what she's talking about: Claire attended three Columbus Startup Weeks, before moving to New York this summer for Techstars Class 142 at Techstars NYC.
"I knew from the beginning that I wanted to be part of the Techstars accelerator," Claire says. "I'm so happy to be here now."
Aunt Flow may just be the most Techstars company ever, having gotten its start at a Techstars Startup Weekend, been nurtured through three Techstars Startup Weeks, and now going through a Techstars Mentorship-driven Accelerator program.
Back in 2015, then nineteen-year-old Claire was living in Columbus, Ohio, and trying to figure out what to do with her life. She wanted to "put myself in a situation where I wasn't entirely comfortable, and see what came of it." She decided to give Techstars Startup Weekend a try.
That Friday night, before the idea pitches, what came of it was a deeply uncomfortable situation that many have found themselves in: Claire unexpectedly got her period. As she mounded up a wad of toilet paper, she thought, "Wow, it is so wild that companies offer toilet paper and paper towels, but not tampons or pads."
At that moment, Aunt Flow was born.
Claire pitched her idea for Aunt Flow that night. She had no business plan, nothing but the conviction that tampons and pads should be freely available everywhere, and she was going to make it happen. Her enthusiasm got her a couple of teammates, and they worked on the company through the weekend.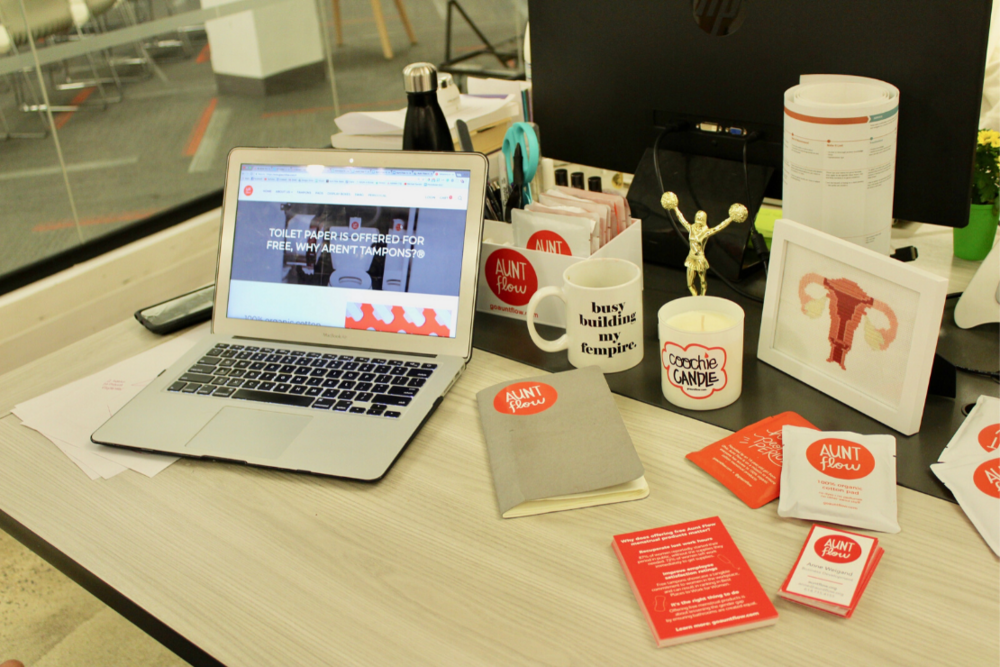 "Techstars Startup Weekend is great for ideation," Claire says. She came out of that three-day sprint and just kept wanting to talk about her idea. The very next day, a woman told her that she wished her company would provide tampons and pads. Claire was convinced. "I'm not sure it's going to be a billion dollar company," she remembers thinking, "But I know it's going to change the world."
She knew she had to keep working on the idea, and Techstars Startup Week felt like the next logical step. That year, she went as an attendee. The second year, she was asked to speak. The third, she was asked to mentor.
Not everything flowed smoothly for Aunt Flow. "My goal was to get into Techstars," Claire says. But the first time she applied to a Techstars accelerator program, she was rejected. She kept working, though, showing what she calls her "Aunt Flow grit," and, knowing how competitive the accelerators are, kept applying. Finally, she got in.
"The community of Techstars has been easily the most helpful and transformative," Claire says, now midway through her 13 week mentorship-driven accelerator program. She's so thrilled to have the resources and the mentorship. Her goals include redoing the website, developing a scalable system on the back end, and coming out of the program ready to grow.
And how is NYC treating this entrepreneur from Ohio? "I was born to walk fast!" Claire says — referencing New Yorkers' well-known penchant for speedy walking. She loves Columbus, but she's delighted to be at Techstars NYC, and "surrounded by people with a startup mindset."
---
Learn more about how to be a great mentor: read the Techstars Mentor Manifesto.