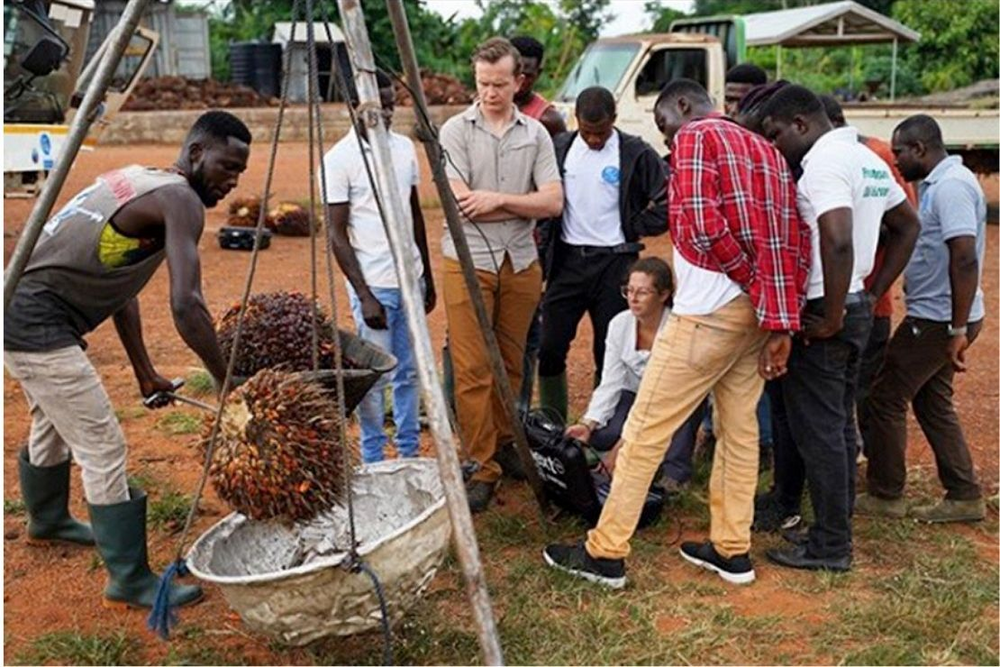 Collecting palm for palm oil.
Bext360 | Techstars Sustainability Accelerator in partnership with The Nature Conservancy 2019
Where does the cocoa in your favorite chocolate actually come from? Or the coffee beans in your morning brew? Global supply chains, antiquated tracking systems, and a major lack of transparency make these questions of origin notoriously difficult to answer. Founded by Daniel Jones and Dean Kingston, Bext360 utilizes blockchain, AI, and IoT to digitize the supply chains of global commodities to enhance sustainable practices for communities, consumers, and the environment. The startup completed the Techstars Sustainability Accelerator in Partnership with The Nature Conservancy in 2019.
Tracing the global supply chain journey from farm to table is hard to do. The many miles, multiple stakeholders, and various intermediaries involved often make it impossible for consumers to learn the exact origin and production standard of any given item. It is the mission of Bext360 to finally bring transparency — and ultimately sustainability — to supply chains for global companies, consumers, and producers.
Bext360 provides comprehensive and measurable accountability for critical supply chains like coffee, cocoa, cotton, palm oil, and recyclables. The SaaS platform integrates the blockchain and quantifiable sustainability measurements to provide a traceable fingerprint from producer to consumer. And because these products originate from around the world — and sold through global retailers, Bext360 also operates globally, with customers not only in the U.S. and Europe, but also across Ghana, Paraguay, Somalia, and many more. 
"Our company's commitment to transparency is founded on the belief that global systems have for too long incentivized supply chain practices where fraud, human trafficking, and carbon emissions are at their worst," says Bext360 Founder and CEO Daniel Jones. "These practices are not only terrible for the environment and producer communities, but they are also terrible for corporations and consumers looking to mitigate commercial and personal carbon footprints."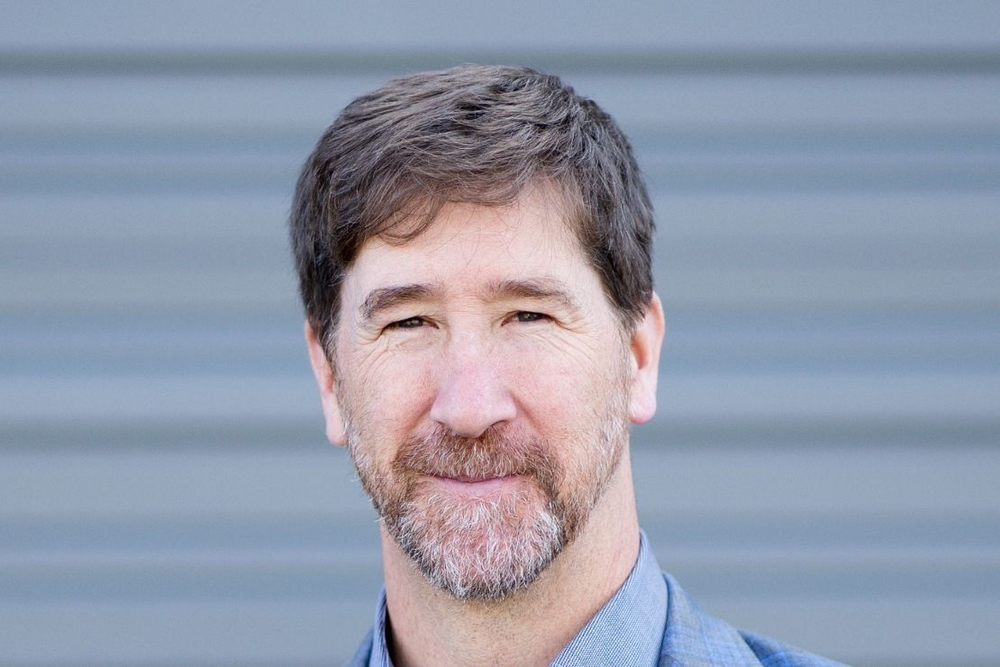 Bext360 Founder and CEO Daniel Jones.
Before founding the company in 2016, the startup's leadership team spent decades working in the developing world in post-conflict countries. They decided they wanted to use software to address limitations related to capital access for producers, whom the team view as entrepreneurs and the world's environmental stewards.
Daniel, for example, was inspired to disrupt supply chain systems based on his personal experience in the Democratic Republic of Congo, where corporations could navigate around the U.S. requirement for conflict minimal traceability by relying on an antiquated system which does not provide full transparency, origin data, or digitization and data integrity.
"We believe that supply chain digitization will change the world of trade finance while addressing the $4 trillion gap in capital lending to small and medium sized producers," Daniel says.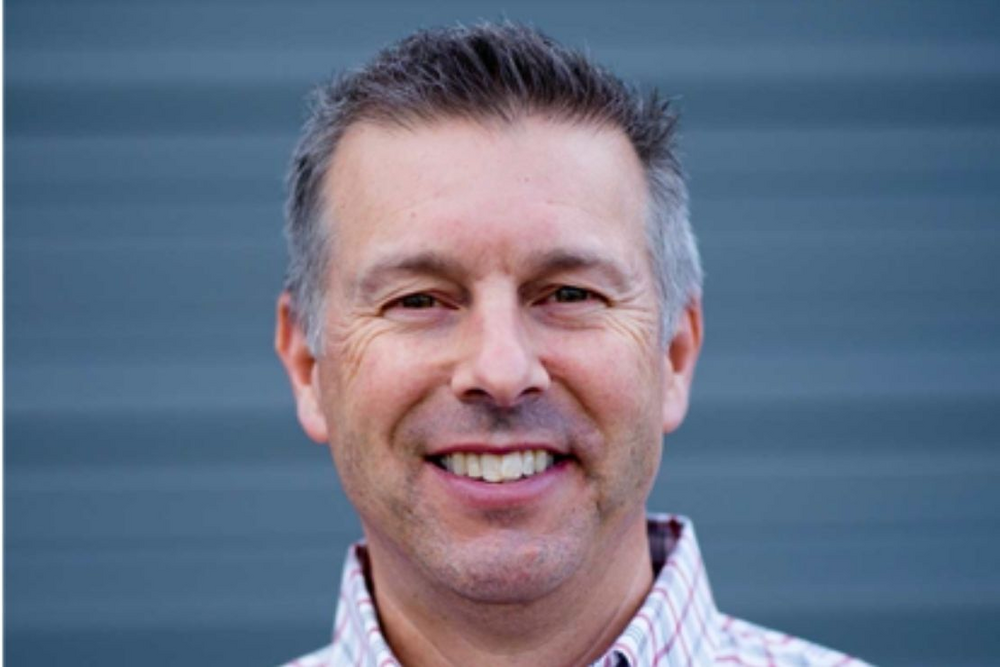 Bext360 Cofounder and COO Dean Kingston.
Improve Traceability To Improve Sustainability
Sustainable supply chains are key in the fight against climate change, Daniel says, since the developing world now accounts for more than 70% of global carbon emissions. Moreover, the demand for products like cocoa and palm oil is destroying ecosystems and the livelihoods of the communities within them.
"In other words, products that all of us consume on a daily basis are responsible for the greatest damage to our environment, and as well as the ongoing economic marginalization of global farmers and producer communities," Daniel says.
"Most consumers are unaware of this and many corporations are puzzled about where and how to begin. Our technology solves this problem for corporations at an operational and supply chain management level, and it also improves their relationships with producer communities by securing quality products now and into the future."
"Our vision is simple: you cannot begin to improve sustainability – specific to climate change or other areas such as financial inclusion – without being able to identify the origin of your specific product," Daniel says.
Techstars Accelerator
To help achieve this vision, Bext360 took part in the Techstars Sustainability Accelerator in Partnership with The Nature Conservancy in 2019. The Nature Conservancy's embrace of the private sector to accomplish sustainability goals was important to the team, Daniel says, with the accelerator providing mentors, access to scientists, tools, and startup methodologies to help move them forward and increase their sustainability impact.
"The Nature Conservancy helped us reflect on how we can quantify, measure, and evaluate sustainability results in for-profit organizations," Daniel says. "This was very informative as we think of ways to scale up sustainability metrics for the for-profit world and their efforts to improve operations specific to the environment."
Since completing the accelerator, Bext360's software developers have finalized a new product to enhance reporting on "Scope 3 emissions" — indirect emissions from a company's value chain that are easy to overlook — and structure monitoring and evaluation for sustainability managers at brands and corporations who work with global commodities. 
So far, Bext360 has raised $3.4M from institutional partners and private investors. The company is looking forward to further training companies and public sector leaders who have prioritized supply chain traceability as a result of the pandemic.
"COVID-19 has resulted in new awareness of supply chain integrity so we actively support those looking to drive economic and operational insight with our expertise and our technology," Daniel says.