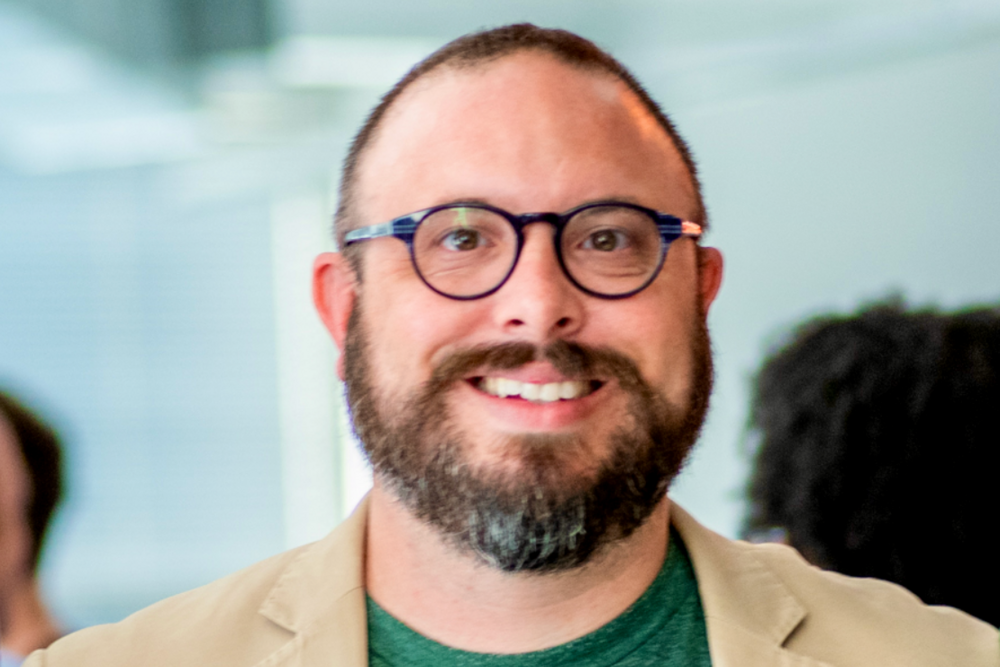 Big Wheelbarrow CEO Sam Eder
Big Wheelbarrow | Techstars Farm to Fork 2018
Global food supply chains are incredibly complex, but they don't need to be. Supporting urban populations with locally-grown produce is the ultimate goal of Austin startup Big Wheelbarrow, an SaaS platform that enables grocery stores, wholesalers, and brokers to shorten their supply chains. Founded by Sam Eder, Christina Wing, Evan Alter, and Ben McConnell, the startup completed the Techstars Farm to Fork Accelerator in 2018.
The supply shock that started in China in February 2020, and the demand shock that soon followed as the global economy shut down due to the COVID-19 pandemic, exposed vulnerabilities in the production strategies and supply chains of just about everything, everywhere.
Take the food supply chain, for example. This complex web of interactions involves farmers, agricultural inputs, processing plants, shipping, retailers, and more, and the impact of COVID-19 is estimated to have dramatically increased the number of people facing acute food insecurity in 2020. 
One solution to simplifying this process is to create shorter supply chains with more local food, and this is the ultimate goal of Austin startup Big Wheelbarrow.
CEO and Cofounder Sam Eder explains that their SaaS software makes it possible for grocery store chains, distributors, and food hubs to add more local farms and providers into their supply chains without additional overhead.
"At the macro-level, stronger regional and local food supply means less dependence on food imported from hundreds to thousands of miles away," Sam says. "At the micro-level, giving smaller producers access to new channels means that Big Wheelbarrow makes urban and near urban food production economically viable."
Last year, Big Wheelbarrow debuted a new Direct-Store-Deliver (DSD) product that enables its largest customer to reduce the miles food travels from field to store by 80%. Now, the startup is expanding its focus beyond just produce and revolutionizing the supply chain for all fresh products sold in grocery stores.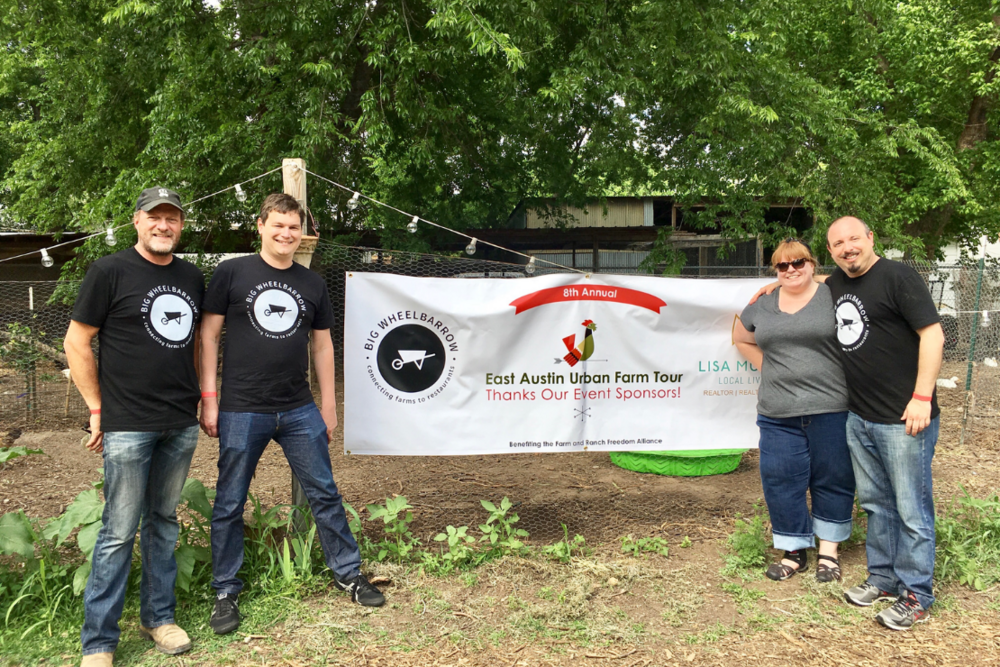 The Big Wheelbarrow team
Helping Both Customers & Suppliers Make Better Decisions
Sustainability is a big motivator for the team at Big Wheelbarrow, with the startup tackling the issue on multiple fronts. First, the startup helps organizations reduce their carbon footprint by shortening the distance food travels from field to shelf. Second, they help organizations get fresher food on the shelves, which means less food is wasted before it is sold to consumers. Third, Big Wheelbarrow helps both its customers and their suppliers make better decisions by providing data to both parties so they can right-sized demand and production planning.
Moreover, Big Wheelbarrow has been instrumental in helping those struggling during the pandemic by co-creating an Emergency Food Network with another Techstars Farm to Fork alumnus, Trackter. That effort helped move more than 500,000 pounds of food from farmers to food relief groups.
An 'Inflection Point' With Techstars
Sam, who cofounded the startup with COO Christina Wing, CTO Evan Alter, and CMO Ben McConnell, says the team wanted to take part in an accelerator program and test themselves at a higher level. Techstars Farm To Fork With Cargill and Ecolab offered the perfect opportunity, he says, and resulted in the startup pivoting from being a marketplace itself to offering software.
"The ability to pressure test our ideas and speak to so many mentors put us years ahead of the curve," Sam says.
"This summer, we'll be three years out of the program. I look back and think, where would be without Techstars? I can honestly say it was the inflection point that we needed for our business. We grew as much in three months as in three years."
The startup continues to speak regularly with the accelerator program partners, Cargill and Ecolab, as well as Managing Director Brett Brohl. "We feel like Brett is almost like the unofficial board member of Big Wheelbarrow. We are in contact with him more than once a month and bounce ideas off him," Sam says. "To this day, Techstars continues to make connections for us. This makes the concept of 'Techstars For Life' very real."
Big Wheelbarrow has raised about $500,000 in pre-seed and is currently raising $1.5 million, with plans for its first international pilot to take place later this year.