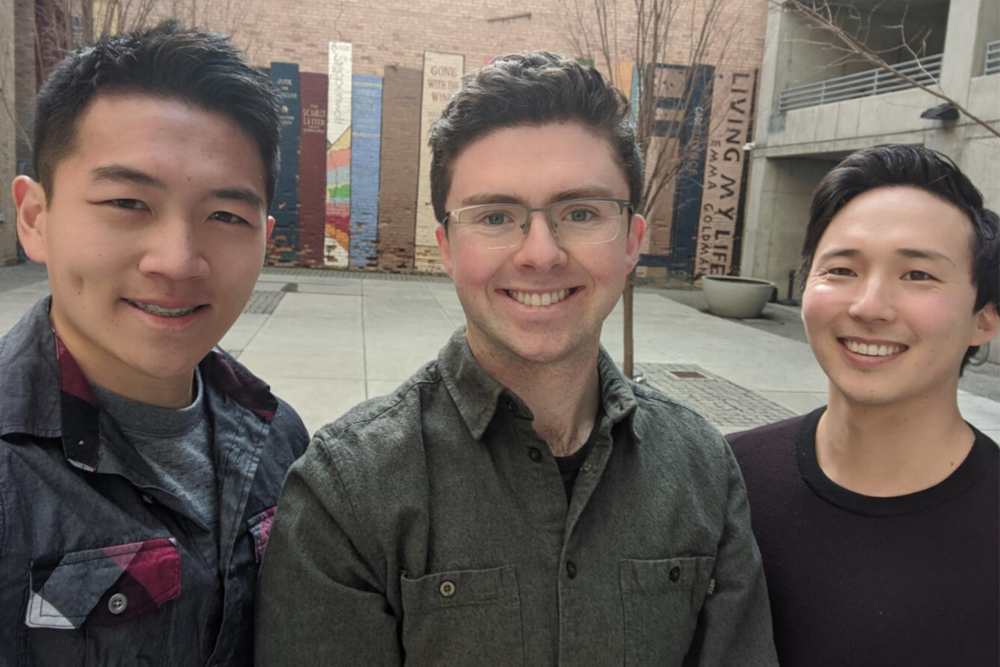 Blerp | Alexa Next Stage powered by Techstars 2020
Founded by Aaron Kc Hsu, Evan DeGray and Derek Omori, Blerp makes sound bites searchable and shareable. The company is currently going through the Alexa Next Stage powered by Techstars program and recently closed a seed round.
What Giphy is to visual media, Blerp is to audio. This Salt Lake City-based company is making it a cinch to add audio expression to any moment. 
Searchable Sounds For Every Occasion
"I was always interested in understanding how important expression is to connection. I resonated a lot with content when I was growing up in mediums such as filmmaking," says CEO Aaron Kc Hsu. "When I started to learn coding in college, I was excited to apply my new skill to content creating — I found it extremely fulfilling." 
The idea for Blerp was sparked when Aaron realized that searching, creating and sharing audio clips was lagging way behind similar capabilities for visual content. The company makes audio clips — ranging from movie quotes like "May the force be with you" to horns, laughs, and over 6,000 different farts — easily findable and shareable. One of the most popular clips so far is Shia LaBeouf shouting, "Just do it!"
Gamers who livestream their content on Twitch have been early adopters of Blerp. Audio clips round out a scene, making it feel real or offering excellent comedic effect. Gaming is just the beginning for this fledgling search engine's applications. More integrations with other platforms are emerging quickly, and whether the clips are words or pure sound (like all those farts), audio is an important tool for creative communication. 
The Joys of Techstars Mentor Madness
"The mentorship has been the most impactful aspect so far," says Aaron, who has already completed the whirlwind week of Mentor Madness, during which companies meet rapidly with dozens of mentors, get off-the-cuff feedback from all of them, and pair up with a few for sustained mentor relationships. "It's especially inspiring to see how many people out there want to give me time to talk about my business. I'm already thinking about what I want to give back to Techstars when I graduate from the class." 
---
Check out what Blerp — and the other six companies participating in the Alexa Next Stage program — have been up to by attending the Innovation Showcase on August 11. Sign up to be notified when the company pitches are available.
---
The company recently closed a seed investment led by the Salt Lake City-based firm Kickstart, with participation from the Alexa Fund and the venture capital firms The Fund LA, Voice Punch, Konvoy, and Forward. Blerp is now halfway through Amazon's Alexa Next Stage powered by Techstars program. 
The three cofounders recently moved into their new office (adorned with standing desks), and for the first time in Blerp's lifespan, they're making schedules for themselves, setting office hours, and establishing processes. In other words, Blerp is growing up. 
Aaron is on a mission to learn as much as humanly possible during Alexa Next Stage. "The biggest thing I've learned during my personal journey is it doesn't matter how much you know," he says. "All that matters is your ability and drive to learn and listen." 
---
Check out all our Techstars Accelerators and see which ones have applications open now.